Filtered By: News
News
P1.2M worth of marijuana seized; minor, 3 others arrested in Isabela —PNP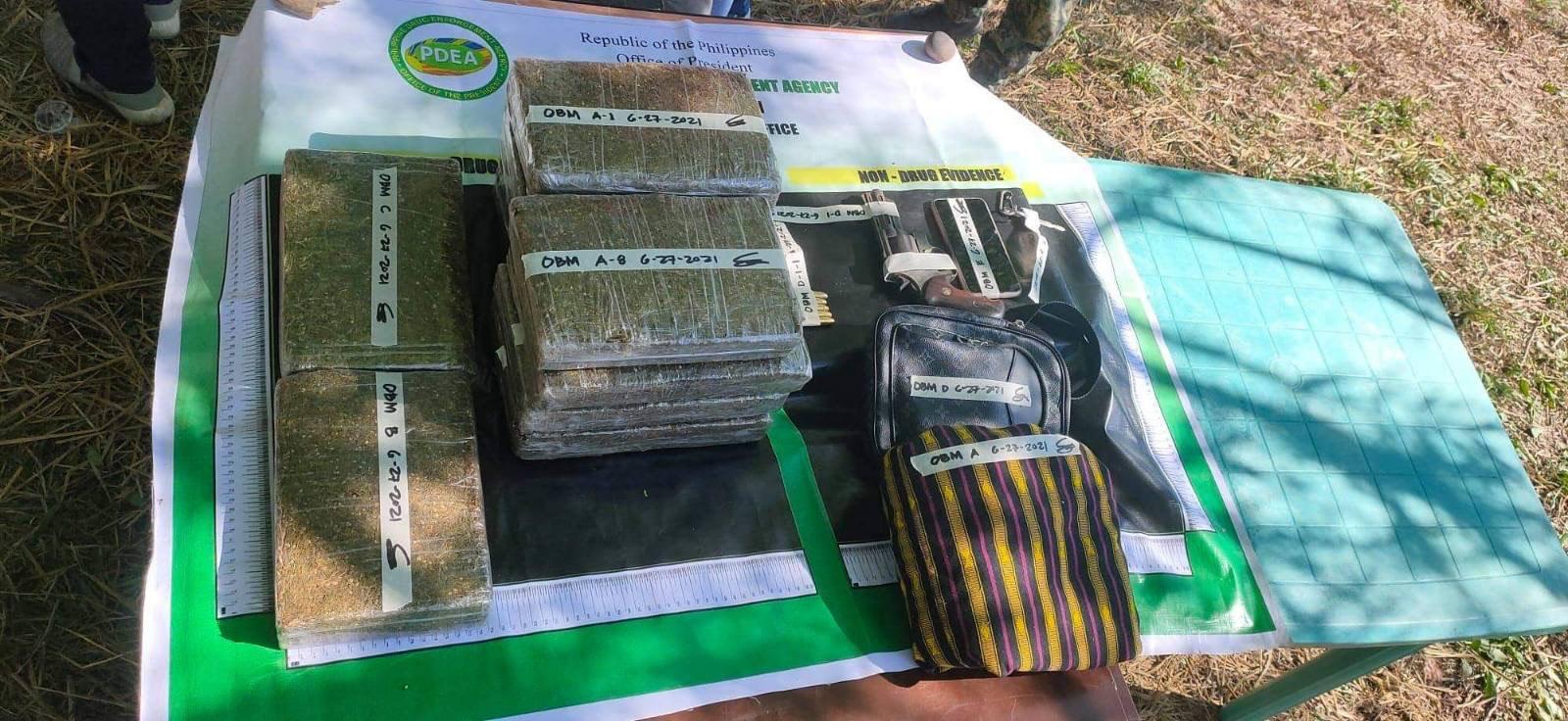 Around P1.2 million worth of marijuana were seized Sunday from four suspects, including a minor, in Quezon, Isabela, the Philippine National Police (PNP) said on Monday.
In a statement, the PNP identified the arrested suspects as Jerwin Lipalam, 24; Jayson Pallares Tresmil, 24; Alvin Lampag Guiab, 20' and "Marco," 17.
PNP chief Police General Guillermo Eleazar said the municipal and provincial police in Kalinga received information that a Grey Toyota Vios bought marijuana leaves and stalks in Tabuk City.
Rizal Municipal Police Station elements proceeded to their quarantine control point and saw the vehicle approaching. The vehicle ignored the checkpoint and accelerated heading to Quezon, Isabela.
"Immediately, they conducted hot pursuit and informed PTOC Kalinga and nearby MPS for a dragnet/chokepoint operation," Eleazar said.
"At about 2:10 in the afternoon of June 27, 2021, joint personnel of PROCOR and PRO2 were able to arrest the suspects along Brgy. Alunan, Quezon, Isabela," he added.
Confiscated from the suspects were 10 pieces of marijuana dried leaves and stalks in bricks form weighing 10 kilograms worth P1.2 million, a Grey Toyota Vios, a caliber 38 revolver, five live ammunition of caliber 38, a cellphone, a Sagada bag, and a sling bag.
"Our campaign against illegal drugs remain unrelenting as we implement the Intensified Cleanliness Policy of the PNP. We remain aggressive and is always on top of the situation to stop drug proliferation in the country," Eleazar said.—Joviland Rita/AOL, GMA News