Filtered By: News
News
A child's birthday party, a personal advocacy project, a mountain vacation.
There were various reasons to go on a long bus trip to the Cordillera mountains on the morning of February 7 – and even if not all the passengers knew each other, one could say they were all traveling to celebrate life. They would end the day bound forever by a terrible tragedy.
Fourteen people were killed while 32 others were injured when the
bus
they were riding fell off the road near Bontoc and crashed into a ravine more than 100 meters below early Friday morning, February 7.
Where life begins
For artist-activist Arvin "Tado" Jimenez, "life begins at the mountain," although he could not have possibly known what a cruel joke that would turn out to be.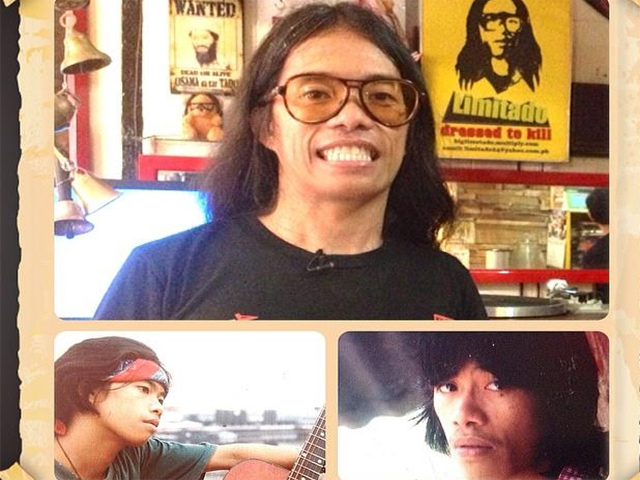 That was the tagline of his "40 Mountains," a series of travel-themed videos to promote environmentalism, according to a press release from
DAKILA
, an artists organization that aims to inspire social transformation which Tado, 39, co-founded with Lourd de Veyra, Noel Cabangon, Buwi Meneses, and Ronnie Lazaro.
Tado's Twitter and Instagram accounts were full of his usual offbeat jokes in the days leading up to the trip and just before its grim conclusion – from a friend
swiping blush
on his cheek to how a
pile of squash
reminded him of his schoolboy grades, which would turn out to be his final joke.
But there was one
chilling post
in which his frowning face was being made to look pale, his reaction reading "North o South...cemetery?"
Rocel Zamora
, who visited Tado's tattoo shop LimiTADO and had a chat with him a few days before the trip to Bontoc, said she offered to accompany him to see
Fang-od
(or Whang-od), the traditional tattoo artist in Buscalan, which could be reached via Bontoc.
"Ay, punta din ako dun this week, naimbitahan ako ng kaibigan ko pumunta," answered Tado. Zamora proceeded to recall a few stories Tado shared with her, such as his grueling six-day hike up Mt. Apo in time for his birthday on March 24. Zamora exclaimed, "Sir, buwis buhay mga trip mo, ah!"
To which he said, "Kanya kanyang trip lang yan e, kung oras mo na, oras mo na, kahit sa'n ka pa."
The 40 Mountains project
According to his friend Isko Cordero in a phone interview with GMA News Online, Tado was going to the mountains to do an occular for "40 Mountains," with Benguet being "yung pinakamagandang site."
He was traveling there with a circle of friends who simply wanted to visit the area, including Michael Raphael "Paeng" Gordovez and his girlfriend Charley Sta. Maria, both of whom would survive the tragedy.
Sta. Maria, relatively unscathed, would go on to relay
what happened
in a "24 Oras" interview on Friday, just hours after the crash.
Sharing the bus with them were other groups, including several foreign tourists, at least two of whom also lost their lives.
One of the groups had friends of friends from another barkada, which was led by Kinaiya band leader and seasoned traveler David Sicam, 35, who had brought along his wife Abby, his sons Agung, 7, and Amian, 4, and some of his wife's officemates from Citibank.

They were joined by Gerard Baja – head of visual group Ilaw, which often performs shadow puppetry to Kinaiya's music – his girlfriend Stella Embile, and Solar News Creative Head Bam Morillo; all of them were a part of Sicam's circle of friends.
According to a
blog post
by a friend who did not join the trip, Abby's officemates had gone with them to trek and get inked by Apo Fang-od.
Jamming under the mango tree
Kinaiya
guitarist Bernard "Burn" Belacho, who was invited to go with the Sicams on their trip but declined due to a prior gig, said in an interview the group of David Sicam was going up to Kalinga province to celebrate the February 6 birthday of Amian, the Sicam's youngest boy.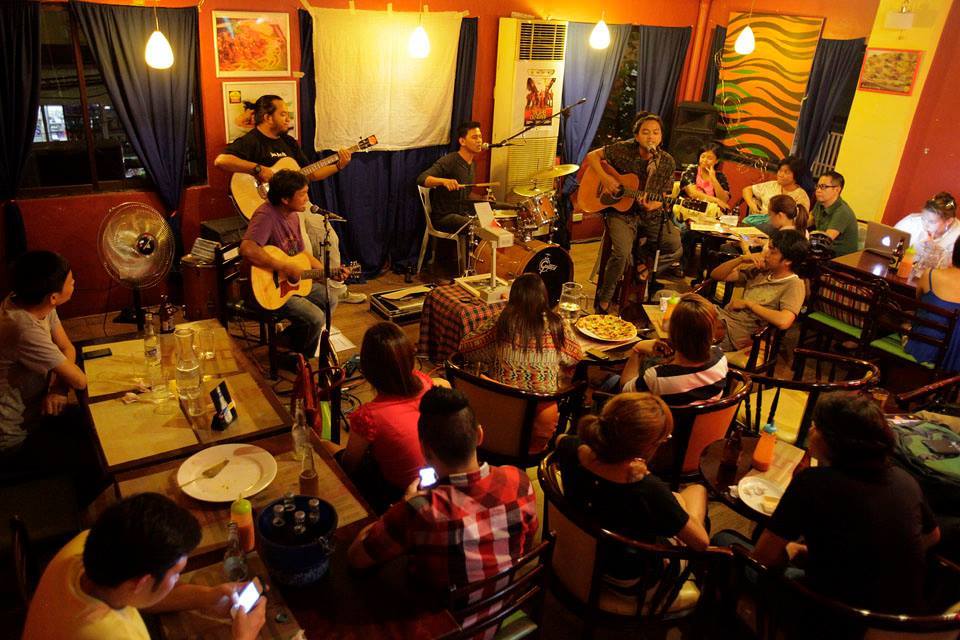 Kinaiya's final performance before the bus trip to the mountains. David Sicam is on the far left, seated, with a guitar. (Photo courtesy of Burn Belacho)
"May mga locals kaming friends na nandoon na gusto kasing i-host yung group," shared Belacho, who revealed that the trip had already been planned as early as December and that Sicam had gone there some months before. "Naka-reserve na nga yung baboy, eh. Sa pagkakaalam ko, traditional celebration siya, may pinikpikan at lahat. Gusto niya (Sicam) ma-experience ng mga anak niya."
Belacho trailed off here, stammering as his grief poured out, a river over a broken dam. The conversation was put on pause until he regained his composure – he needed it to speak well of his departed friend.
Asked why Sicam chose Kalinga in particular, or at least why he wanted to celebrate his son's birthday in that particular way, Belacho said that Sicam told him he was content with his life, that if he died any time, it would be all right.
"Ang importante ay mabigay ko sa mga anak ko ang mga biyahe namin na kasama ako," Sicam had said.
Sicam, a native Davaoeño, and Belacho co-founded folk music group Kinaiya some time in 2012, though they had their own bands (Makiling and Talahib, respectively). "Kinaiya" is the Bisaya word for "manner, behavior, attitude, and trait," according to the band's Facebook page – and these are exactly what compose the group.
"Two years kaming nagyayayaan gumawa ng banda," said Belacho. They eventually did, having jammed so often under the mango tree at Sicam's house, where they also often grilled food. They were joined by Darryl Andrade and Dino Calderon.
Kinaiya's music is about travel, Philippine culture, and local customs – Belacho described their songs as "personal and honest, sensitive and folk-oriented."

Sicam was part of a circle of musicians playing what has often been called "world music," a genre that blends indigenous sounds, instruments, and themes with contemporary beats. Sicam also played in the Makiling Ensemble with Diwa de Leon, his batchmate at the Philippine High School for the Arts (1997) on Mount Makiling.

"He was a humble person and the glue that kept everyone's egos in check," de Leon told GMA News. "His priorities were family, friends and music. But he always found time for adventures in the mountains."
Light, shadow, and Gerard Baja
Gerard Baja's group Ilaw would perform shadow puppetry to their music, very often at Handuraw Pizza in Sikatuna Village, which they consider their second home, every other Wednesday. Belacho called them a storytelling group. They all had one last gig together in Handuraw the night before the trip.
Sicam had other interests, as well. He was also an artist with a cause – some digging through his Facebook page revealed pictures of his work posted by grieving friends, some of them of a sculpture of a
whale tail
he made.
He led the group that recently produced the four-kilometer "peace mural" on the wall that surrounds Camp Aguinaldo.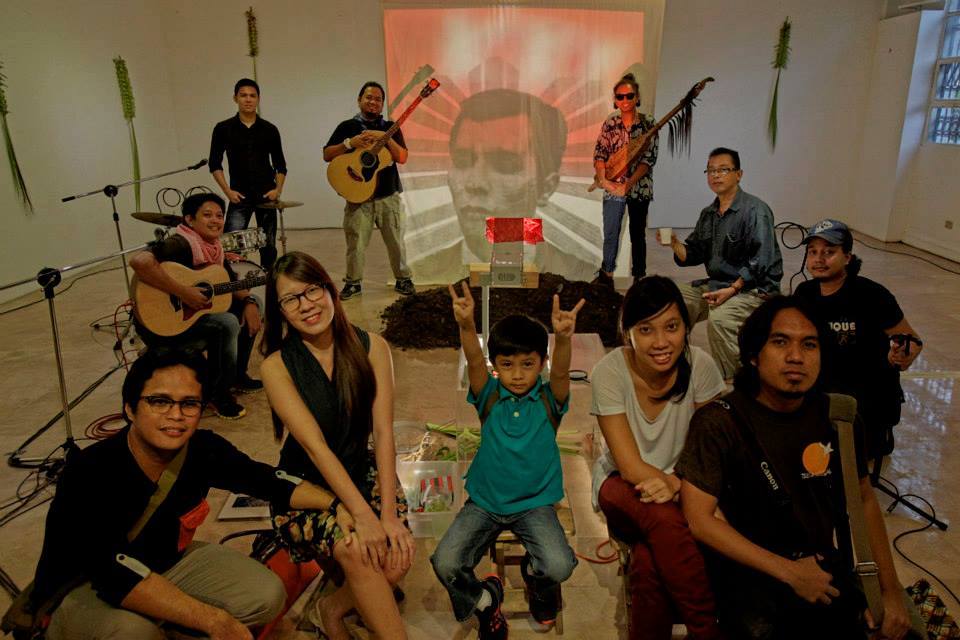 Kinaiya+Ilaw. From left, seated: Gerard Baja, Stella Embile, and David and son Agung. (Photo courtesy of Burn Belacho)
Belacho describes Sicam as a journeyman: "Traveler talaga si Dave. Kakababa lang niya galing Mt. Apo, eh—kasama niya si Gerard."
Belacho explained that Sicam and Baja, apart from being schoolmates at the Philippine High School of the Arts in 1997 and 1998, were traveling buddies and often went on trips together. This excursion into Kalinga was to mark the first time Baja and his girlfriend would have gone traveling together, as Embile had been unable to go with him to Mt. Apo. "Inaasar-asar pa namin si Stella, eh. Tapos ngayon pa, kung kailan natuloy..."
He knew that Baja had died when he called the latter's phone that morning and the police picked up. The police had asked if they were related before breaking the terrible news; Belacho then looked for Agung and Amian, Abby, and then David himself – and that was how he learned of their fates.
The last ride
Charley Sta. Maria, one of the bus's survivors, explained in a "24 Oras" interview that she remembered the bus going very fast and then realizing that the conductor had jumped off the bus, probably at the moment they each began to realize that the vehicle had lost its ability to brake.
Sta. Maria remembered praying with her boyfriend and somebody yelling "don't panic!" as some of the women began to scream. Then suddenly, they were all flying – then rolling – the sound of crushed metal filling the air as the roof of the bus came off before they came to a stop on the lower slope of the 120 meter (400 foot) ravine.

She believes she escaped with only a few bruises because she was sitting near the middle of the bus, some three seats from the back. However, Tado sat just behind her and her boyfriend, and didn't survive.
Belacho mentioned that Sicam and his sons sat on the right side, by the bus's door.
As of yet, it is not known where Baja and his girlfriend were sitting, the seating arrangement just another factor in the mysterious roulette that decides who lives and who dies.

However, Belacho is certain that Sicam protected his sons as the bus rolled down the ravine, which would explain why the boys came away with relatively minor injuries. Birthday boy Amian received only a few bruises while Agung suffered a fractured hand and sutures in his head.
Adventurous people in their prime
As of this writing, David's son Amian is on his way back to Manila, having been picked up by a relative. He will also be brought to St. Luke's to check if he is truly okay. Agung went with their mother, who was airlifted to Manila and admitted to St. Luke's on Saturday.
David Sicam's body was brought to a funeral parlor in Benguet. Upon arrival in Manila, his and Bam Morillo's bodies will be brought to St. Peter's in QC first. Sicam's wake will be held in Camp Aguinaldo. The ease and haste with which the body was moved was due to his being covered by his wife's insurance.
Gerard Baja's body is still in Bontoc. His brother Ding is currently there, trying to fix matters. To quote Belacho, "Hindi pa inaasikaso ng Florida, kaya baka bukas pa ang dating."
According to Stella Embile's sister, who relayed information to Belacho, Stella was transferred to Notre Dame Hospital in General Luna, Baguio. She has fractured ribs. Embile may possibly be airlifted to Manila on Sunday.
Tado's body
is also on its way to Manila as of Saturday afternoon. It was claimed by his widow Leiz Jimenez and some friends. The Jimenez family has asked for privacy.
The families of the other injured or deceased passengers are now trying to claim their relatives, though some are having difficulty, much like Baja's brother. Some had to be transferred to Baguio General Hospital.

As the facts slowly emerge, what the public has learned is that the bus was full of adventurous people in the prime of their lives. Among those who died were artistic souls who sought to connect their art with the real world. As young as they were, they had lived their dream. — With additional reporting by Howie Severino/ KDM, GMA News