Filtered By: News
News
INFOGRAPHIC: Profiling Marwan and Usman, the bomb-making 'trainors'
The PNP-Special Action Force was supposed to serve arrest warrants for suspected terrorists Zulkifli bin Hir (alias Marwan) and Abdul Basit Usman during the Mamasapano operations, where the elite police unit lost 44 of its members.
While it came with a terrible loss for the police force, authorities have called the operation "mission accomplished," with the reported
killing of Marwan
, a wanted international terrorist.
The hunt is still on, however, for Usman, who was said to have escaped.
The government has underscored the importance of capturing Marwan and Usman, who were reportedly sharing their expertise with various groups they are affiliated with. An official from the Philippine National Police even said Marwan seems a
"professor... teacher, trainor in bomb-making."
Check out the profiles of these "high-value targets" from the PNP Board of Inquiry, in this infographic produced by GMA News Online.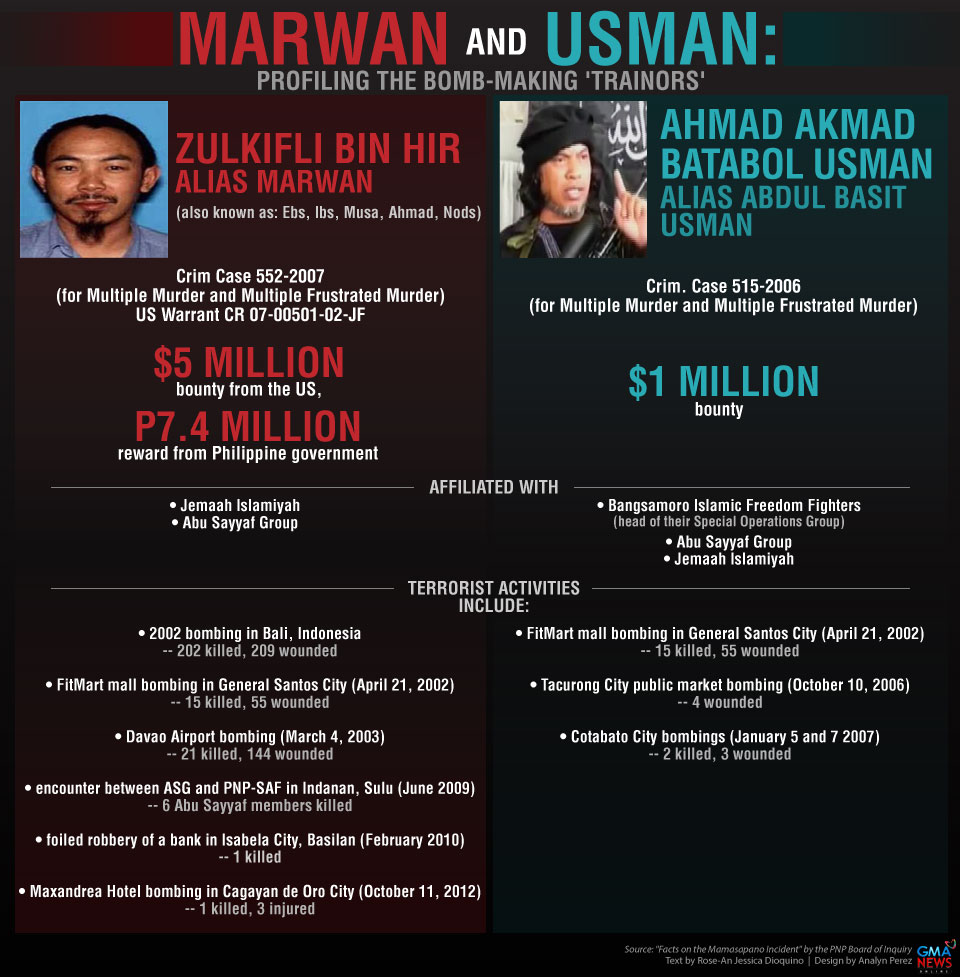 — RSJ/JST, GMA News