Filtered By: Opinion
Opinion
Celebrating Gloc-9's 'Sirena'
In the interest of full disclosure, and really as a matter of fact: Aristotle Pollisco is a friend. So is
Gloc-9
. This doesn't erase or put into question the brilliance that is his songwriting. And yes I begin there. It is, after all, what will strike you the moment you listen to any one of his songs from the last three albums: "Diploma," "Matrikula" and "Talumpati." It is what you shake your head at, and the premise of disbelief: how does he not repeat himself? And then you realize: he doesn't repeat himself because there are always new stories to tell. And in a nation that continues to struggle to survive, in a space that lives off inequality and oppression, the stories are painfully infinite. We just need the daring to tell the stories that matter.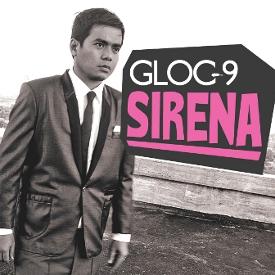 We just need as well to imagine that we can still change perceptions through the stories we tell. The first time Aries told me about
"Sirena,"
I couldn't quite imagine what it would be like: there was after all "Hey Jay" by the Eraserheads, and "This Guy's In Love With You Pare" by Parokya ni Edgar; in my head, how different could another song about homosexuality be? Well, only about as different as Gloc-9 can make it. "Sirena" is everything I didn't expect, including Ebe Dancel agreeing to do vocals on it – who, being honest as we are about the friendships we keep, is someone I knew from college, and someone I respect as songwriter and person. Between Ebe and Aries, here was a collaboration I would love
regardless
. That it is "Sirena" that they're singing – suffice it to say this one held my hand, as it did hold me by the neck. It is a familiar narrative after all, and it's the first thing you realize about "Sirena": the images that you equate with its lyrics come from those Roderick Paulate movies you grew up with. The homosexual boy dressing up in his mother's clothes, the father dunking the boy's head in a drum filled with water and asking: Lalake ka o babae? Are you now a boy? That those were funny images, that those happened in comedy movies and TV sitcoms, is where your own reckoning begins: those were violent images, yes? We tend to forget after all. Here is a song that deals with that violence, here is a song that refuses to laugh at it, and instead insists it is fact, it is truth. About as true as a first person narrative might tell it. About as honest and sincere as someone saying:
Habang kumekembot ang bewang / mga hikaw na gumegewang / gamit ang pulbos na binili kay Aling Bebang / upang matakpan ang mga pasa sa mukha / na galing sa aking ama na tila 'di natutuwa / sa tuwing ako'y nasisilayan / laging nalalatayan / sa paglipas ng panahon hindi ko namamalayan / imbes na tumigas ang dila lalong lumambot / ang puso kong mapagmahal / parang pilikmatang kulot
That this throbs with currency, is the weight that this song carries for these times. The images in your head are different from the narrative being told here, and you know you are being put in your place, being told this version of the story because it is more truthful, if not more valid. That it happens now, years since you saw those funny movies, is telling of how long we've let the violence continue. Worse, you realize that since this narrative's familiar, then its violence has just escaped you; or it's something you've left in the back of your head, one you knew to ignore or forget. But here is Gloc-9's ability at empathy, one that he forces on you, one you realize you are capable of having too. And here is the value of a song like "Sirena." Elsewhere the criticism of the song – and its writer – is few and far between, and yet these opinions are telling of the state of discourse on homosexuality, the state of discrimination even when we want to deny it. There is the insistence that homosexuality
shouldn't
and
doesn't
exist, and then there's the notion that rap as a genre and Gloc-9 as a rapper, cannot –
should not
– talk about homosexuality at all. Both of course reek of some good ol' male chauvinism, Pinoy style, which already explains why the violence continues, why homophobia is real, and discrimination – and the anger contingent upon it – is so deeply ingrained in our everydays, that we don't even think twice about articulating it. It's also telling of how patriarchy is sustained, and how it continues to imagine that it can monopolize the discourse on gender and sexuality, full stop. We would like to imagine that a rap song like "Sirena" might change them male listeners' minds about homosexuality. We'd like to give them all the benefit of compassion that we know is the premise of a song like this one. The first time I heard "Sirena" in Aries' car, I teared up. For every gay friend I love, every gay student who struggled in my classroom, and the four fiery godmothers I grew up with. Listening to it as I write this, I realize that Aries aka Gloc-9 is friend yes, but more than that he is kindred spirit: one who is of and within this nation, enough to want to speak of its more deafening silences, its larger struggles. And in the case of "Sirena," the individual's ability to endure and survive, and (still) to become in the face of violence.
Ako'y isang sirena / kahit anong sabihin nila ako ay ubod ng ganda / ako'y isang sirena / kahit anong gawin nila bandera ko'y 'di tutumba / ramdam ay tubig ang sinisisid / naglalakihang mga braso sa'kin dumidikdik / ramdam ang tubig na sinisisid / sa patagalan ng paghinga sa'kin kayo ay bibilib.
- YA, GMA News