Filtered By: Pinoyabroad
Pinoy Abroad
Number of Dubai-based OFWs seeking repatriation going down as job offers trickle in —official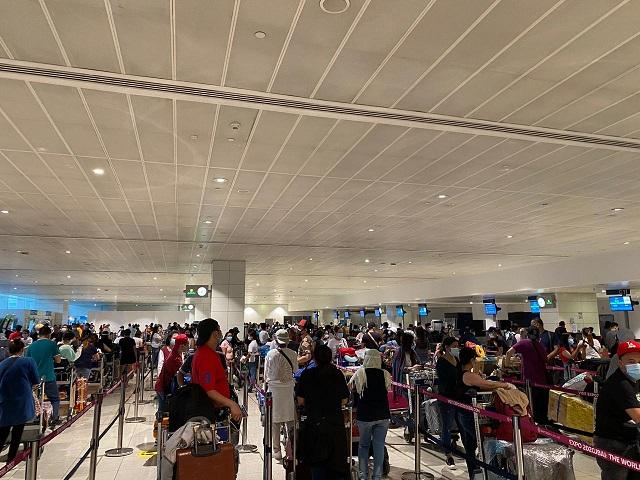 DUBAI, United Arab Emirates – The number of overseas Filipino workers (OFWs) economically displaced due to the COVID-19 pandemic has been going down as the UAE moves forward with eased restrictions and business activities start to stabilize, thereby opening employment opportunities.
"Very few na lang," said Consul General Paul Raymund Cortes, when asked by GMA News Online on the current number of repatriation requests by jobless OFWs in the city. "Less than 1,000 kasi many have received job offers naman na."
Back in mid-July, the figure was at approximately 8,000, according to Cortes, who clarified that there were repeat requests on the list. This has gone down to around 2,000 a few weeks back, still according to Cortes.
The latest repatriations were in two batches, which left Dubai International Airport on Aug. 28 and 31 on board Cebu Pacific flight 5J 19 flying a total of 210 OFWs, said Cortes.
He said up to 40% of this figure were Filipinos on visit visas, who apparently had tried in vain to look for jobs during the 90-day duration of their stay and no longer have enough money to renew their visas for another three-month period.
"The rest were amnesty-seekers whose visas have expired long before [the] March 1, 2020 [cut-off date by the UAE government]," said Cortes.
He said also included in the repatriations were OFWs whose employment visas have been terminated by their employers.
In all, Cortes said, the consulate in Dubai has repatriated close to 3,000 Filipinos since the first flight took off in mid-June carrying some 370 OFWs on board Cebu Pacific flight 5J 19. Other subsequent flights were made through the Philippine Airlines.
The UAE started gradually easing COVID-19 restrictions around June.
There were around 400,000 documented OFWs in Dubai before the Covid-19 pandemic hit the city in late January, according to Labor Secretary Silvestre Bello III.
Actual official number of Dubai-based OFWs who have gone home was not immediately available as there were also hundreds of them, mostly terminated by employers and who have managed to secure flight tickets either through their company's expense as provided for by law, or their own funds. —KBK, GMA News