Filtered By: Pinoyabroad
Pinoy Abroad
Small-town boy from Negros makes it to Dubai as head chef at popular Pinoy resto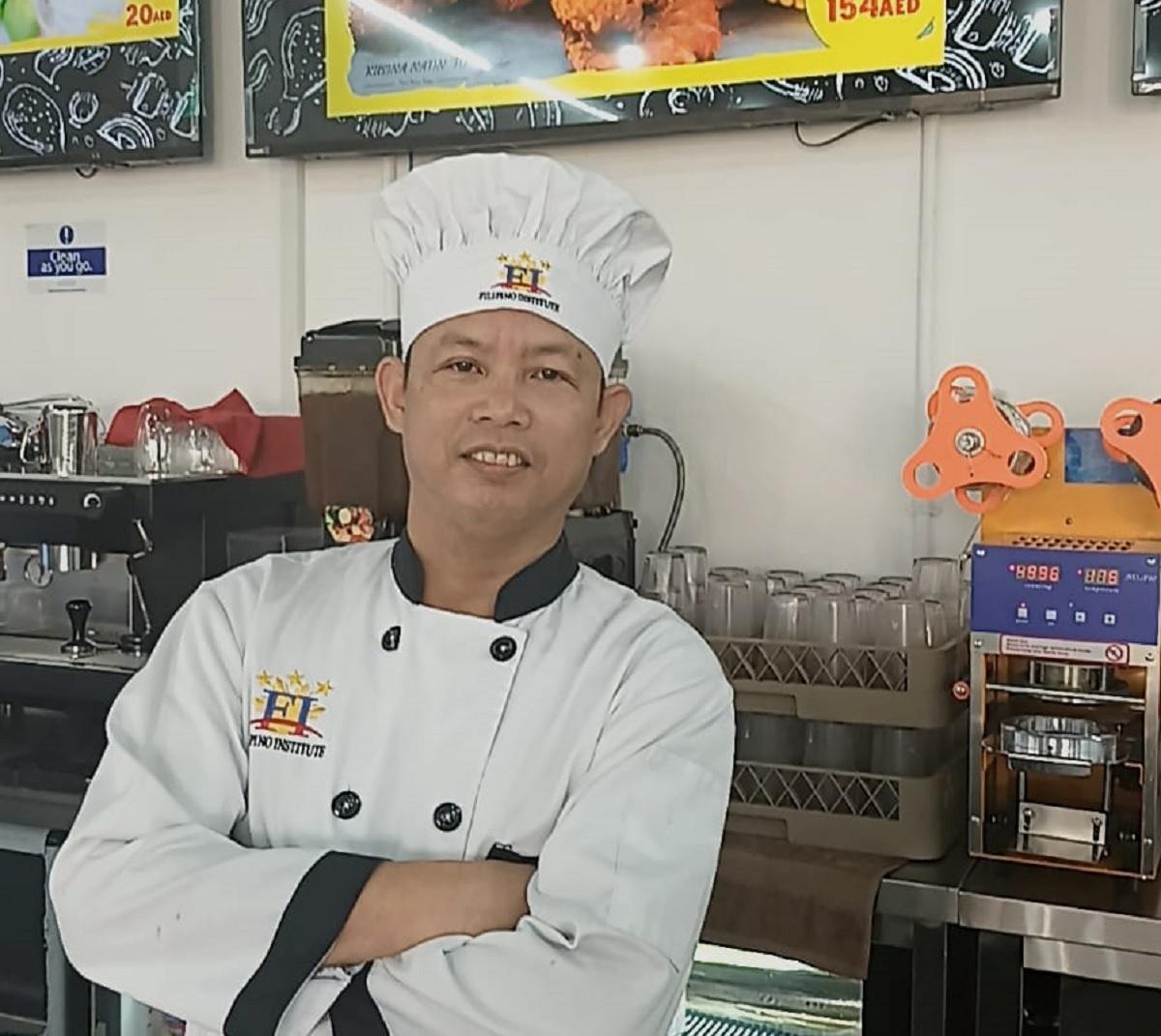 DUBAI, United Arab Emirates -- This city, like bottomless iced tea, has endless stories of expats who have tried their luck and made it.
Among them is 49-year-old Warlito "Lito" Sevilla, who hails from Guihulngan City, Negros Oriental, a place with population just big enough for one of Metro Manila's biggest barangays.
How he made it in Dubai is an interesting story.
These days, Sevilla, who wasn't able to complete secondary education due to poverty, is busy in the kitchen, dishing up meals for the mostly Filipino customers of Kusina Natin 'To, an all-day dining restaurant in Satwa where he is head chef.
Satwa is a residential area and among Dubai's Filipino enclaves.
"I only studied till second year high school," Sevilla shared in fine conversational English.
"But that did not hinder me to [go for] what my love is. My humble beginnings pushed me to follow my dreams, and that is to be a chef by profession."
Sevilla, who arrived in Dubai 13 years ago, said it all began when he was 14 years old in 1987 – at about the same time he was in second year high school.
"I have a relative – uncle Felix – who owns a restaurant in our place. He got me to work there as he needed someone to assist him in the kitchen," Sevilla said.
And so began his journey.
"Uncle Felix taught me how to cut veggies and meat. I worked also as a dishwasher. One day, he told me to cook. As I always watched him cooking, I tried preparing a dish. And it turned out great," narrated Sevilla.
The compliment elated Sevilla.
"I felt really happy when he said: 'You are a fast learner. You have the skills for cooking. Someday, all the things that I have taught you about cooking will be your craft.'
"I just smiled," he said.
Sevilla said he owes what he has become to his uncle.
Looking forward, Sevilla said he plans to someday go home for good and run a restaurant just like his uncle Felix did.
Kusina Natin 'To is popular for its range of Filipino comfort foods – from beef pares to calamares, palabok, sinampalukang manok, Bicol express, kare-kare and balbacua, among others. —KBK, GMA News