Filtered By: Pinoyabroad
Pinoy Abroad
Marcos hopes Pinoys abroad could come home, retire in Philippines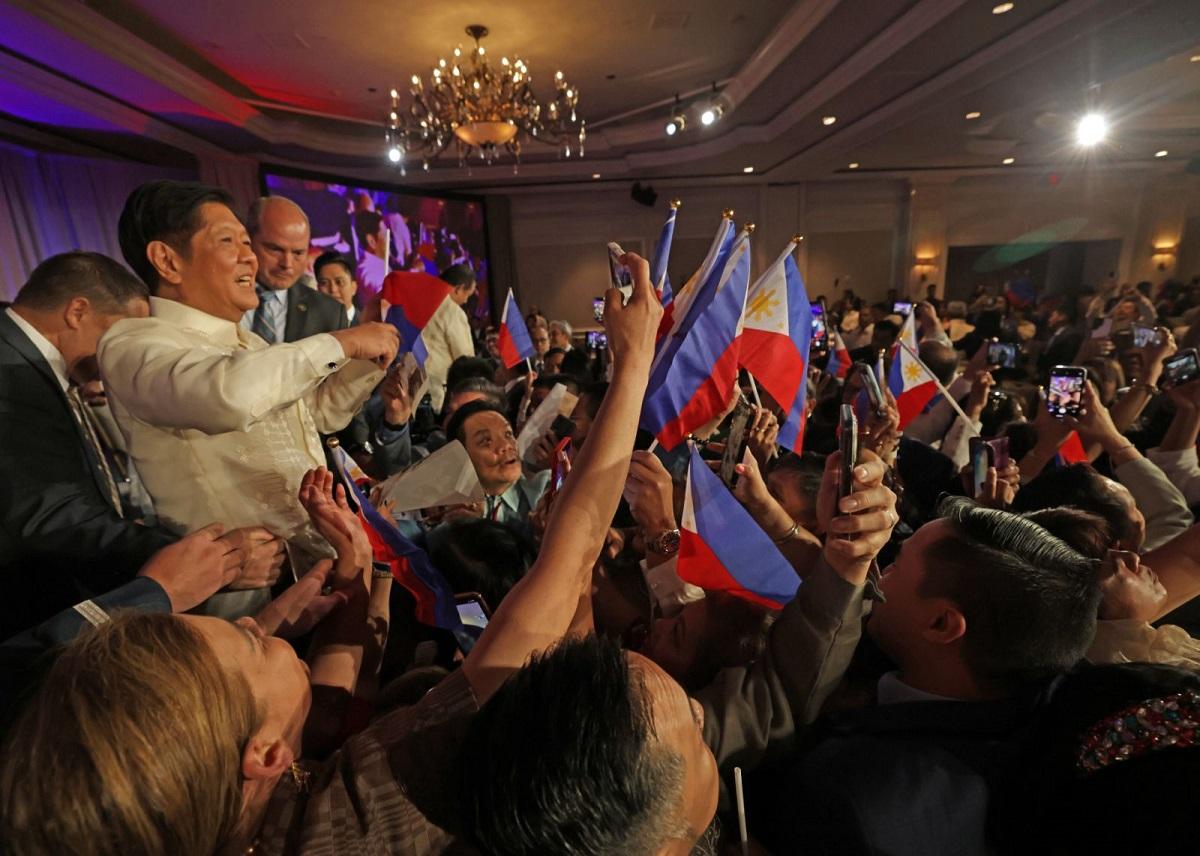 WASHINGTON - President Ferdinand "Bongbong" Marcos Jr. said Tuesday (Manila time) his government is working on measures that will ensure Filipinos who are working and staying abroad could return home and retire in the Philippines.
Marcos said this during his meet and greet with the Filipino community here. The President is in the United States for a five-day official visit that aims to strengthen ties between the two countries.
"It's my hope that some of you will come home for good and retire in a much better Philippines — a Philippines with better airports, Philippines with better roads, better airports, better internet, better governance. 'Yun ang aking pinapangarap [That is my wish]," Marcos said in his speech.
"And that's why that is what my administration is working for," Marcos added.
According to Marcos, protecting the welfare of the overseas Filipino workers is a priority of his administration.
"We are strongly committed to pursue the third pillar of our foreign policy, which is assistance to Filipino nationals," Marcos said.
He also encouraged the children and grandchildren of Filipinos who are now residing in America to come home and visit the Philippines.
"Let them see for themselves what the Philippines is about, what is our culture, what is our history. I'm sure the first and second and third generation Filipino-Americans are more than happy to learn about their proud Philippine ancestry," said Marcos.
"Sooner or later, we will be able to welcome you back home to the Philippines, especially those who have reacquired their Filipino citizenship," he added.
Protest
Meanwhile, Marcos' time with the Filipino community was greeted with protest actions from some individuals. They chanted "Marcos is not welcome here" outside the Ritz Carlton where the President visited Filipinos.
Supporters of Marcos then chanted, "BBM! BBM! BBM!"
Protesters gather here in front of Ritz Carlton Hotel where President Marcos Jr. held a gathering with the Filipino community. They said "Marcos is not welcome here!" @gmanews @gmanewsbreaking pic.twitter.com/xgdf2cmkQy

— ????Anna Felicia (@annafelicia_) May 1, 2023
Some leftist groups also conducted rallies in front of the White House amid the bilateral meeting of Marcos and US President Joe Biden.
In an earlier statement, the US Filipinos for Good Governance expressed hope that Biden would counsel Marcos as he has pledged democracy in his administration.
The group said Biden should stress human rights concerns to his Filipino counterpart.
"This includes discussing the rights and welfare of the thousands of abandoned American children of US military fathers as part of the EDCA terms of engagement," the group said. — RSJ/KG, GMA Integrated News