Filtered By: Top Picks
Pinoy Abroad
Pinoy-led group in UAE produces COVID-themed film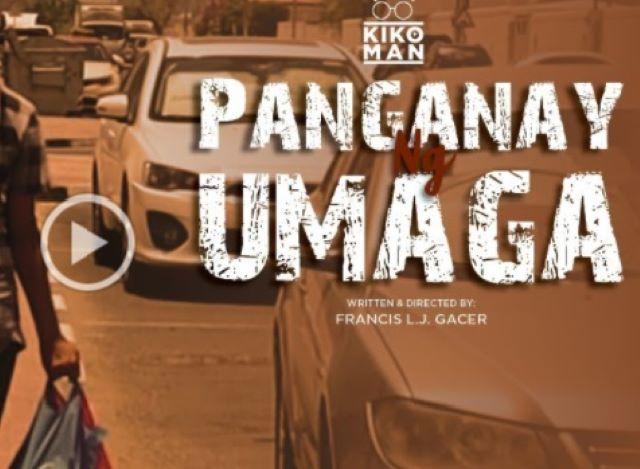 Despite the difficulty in shooting scenes and cast gathering during the community lockdown in Dubai, a Filipino in-house designer at a supermarket chain in the Middle East has still managed to come up with a short film about a solo parent struggling to feed her only daughter during the coronavirus (COVID-19) crisis.
"I wanted to let people know that everyone is a victim of this pandemic. COVID-19 is not only a pandemic occurrence but a social-economic black hole that has left many in limbo or nothingness. Many were displaced, thousands lost their jobs, and families were engulfed by poverty as the community raced towards food reliefs and financial subsidies," disclosed Francis Luscianne Gacer, who is also the director of the Kiko Man Films (KMF).
"This is the story of Rowena left by her husband while the surge of the dreaded disease is happening. She had struggled meeting both ends just to feed her only daughter: Ysa," he added in an email interview on August 29.
SHORT FILM: PANGANAY ng UMAGA
Nearly all of the 40 members of the KMF are overseas Filipino workers (OFWs) assigned in sales, HR, marketing, freelance models, IT, and manufacturing industries in Dubai.
Its three other members are non-Filipinos: Emirati, Palestinian, and Iranian.
"KMF was created with an original intention from me to explore my artistic flair in the field of cinematography. I have started it alone as the actor, cameraman, script writer, and director at the same time," Gacer said.
"Each short film being made is a product of my restless creativity. I don't stick on a single genre or plot. I always wanted to think outside the box and present the story in the facet that viewers would not expect. I always try to break clichés and attach unpredictable twists on our films. This is how I wanted us to be known."
To date, KMF has produced 46 short films and one full-length film.
"The crisis will not stop me from being creative and being a storyteller. If there are still stories to tell the word, then I will still film," Gacer said.
—LBG, GMA News