Filtered By: Pinoyabroad
Pinoy Abroad
UAE OFW who used to be a mental rehab worker turns to caring for stray cats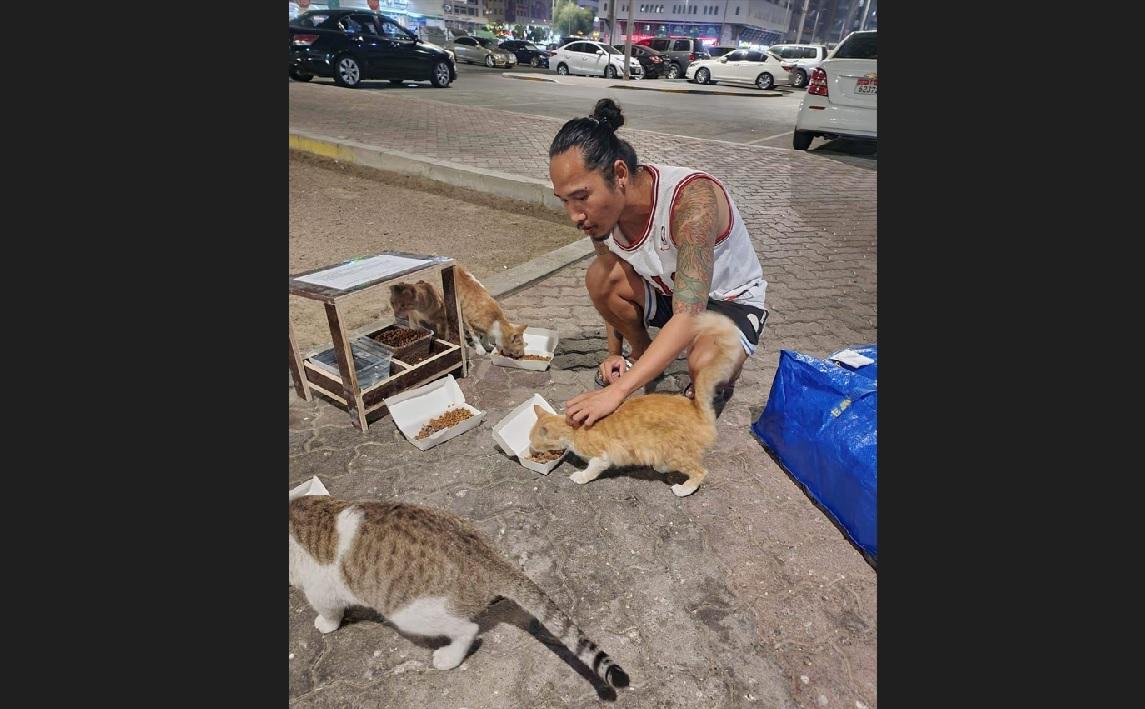 ABU DHABI – An overseas Filipino worker, who used to care for abandoned and neglected adult women with psychological issues at a residential care facility in the Philippines, has now set up his own program rescuing, training and feeding stray cats, in what he says is an extension of his former job.
Thirty-four-year-old Jonathan Corporal Sibol, a graduate of University of Rizal System with a bachelor's degree in psychology, said his advocacy was also partly fueled by the fact that he comes from a family of pet lovers.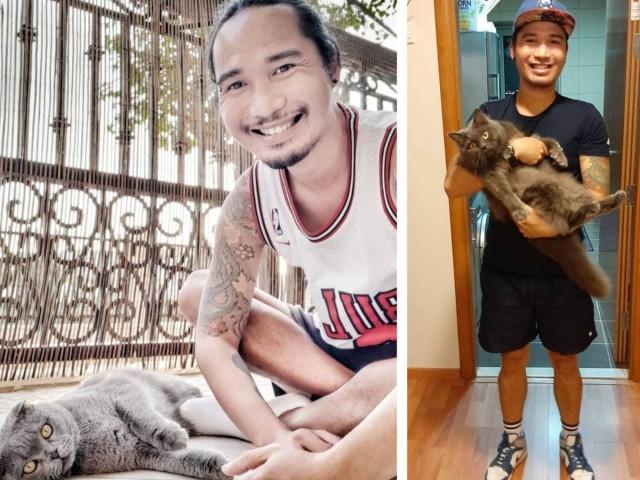 Jonathan Sibol comes from a family of pet lovers. Photos courtesy of Jonathan Sibol
The refuge center Sibol worked at in the Philippines is run by the Department of Social Welfare and Development (DSWD). Its wards are mostly women rescued from the streets by government authorities or referred by local government units (LGUs) as well as religious and civic organizations.
"Able naman po sila (The patients are able). You only need to assist them in terms of occupational therapy — mag-ayos sa sarili, gumawa ng mga small tasks (fix themselves, do small tasks). I was never scared of them. I actually miss them because despite having mental problems, you'd feel love and care (from them) because I was able to speak to them, asking how they are," Sibol, who hails from Angono in Rizal province, told GMA News Online.
"There's something I realized: I'm thankful for having worked there because I was not just working, I was actually helping them, being able to hear their stories," he added.
Sibol said there are certain similarities with his old and present jobs – "Working in a rehabilitation center, I helped a lot of senior Filipinos, took care of them and gave a time (just) like what I'm doing now.
"I enjoy what I'm doing because this is my passion. I help pets and fur parents, guiding them for their pets to have self-confidence and be social with other pets."
Sibol arrived in Abu Dhabi 12 years ago and worked in fitness circles as a gym receptionist, then a gym sales representative.
"I started feeding stray cats in 2014. I was doing it in front of our place. There were around 15 cats. Eventually they grew in number until came a time when I started walking around the neighborhood to look for more," Sibol said in a mix of English and the vernacular.
These days, he said, more and more pet cats and dogs are being abandoned in the streets. "Nakakaawa naman," Sibol said. (I pity them.)
Sibol went jobless in 2018, and that's when his activity went full swing, taking up training and acquiring the necessary certifications that allowed him to work independently as a pet trainor and sitter paid hourly. He also gets to walk dogs at an hourly rate.
In the course of time, Sibol said he has been able to rescue and feed up to 500 stray cats, engaging himself with local authorities for Trap, Neuter, Release (TNR) projects, where stray cats are neutered then set free to control their population.
He has also been coordinating with private pet groups, among them, Filipino Street Paws, Dubai Cats, Stray Cats Abu Dhabi and UAE Filipino Parents; and veterinarians for adoption of the stray cats. —KG, GMA Integrated News