Filtered By: Publicaffairs
Public Affairs
Ang Pinaka: Ten popular Pinoy urban legends
Urban legends may come from different origins but people's natural penchant to tell stories make them persist. "Ang Pinaka" gives you a lowdown to the ten popular Pinoy urban legends that have either faded or persisted through time.
Pinoys invented the yo-yo
For years, Filipinos believed that their ancestors were responsible for inventing the yo-yo. Unfortunately, this story is more of an urban legend than a historical fact. Do not bother citing your history books or elementary teachers. Nestor Castro of the Department of Anthropology of UP Diliman revealed that the the lack of a credible historical proof is the main reason why we cannot say that the modern day yo-yo really originated from an early Filipino weapon.
"Definitely ang yo-yo ay inimbento lamang bilang isang laruan pero kung ang inspirasyon nito ay mula sa isang sandata, hindi natin alam," said Castro.
Believers need not lose all hope as the lack of evidence about the yo-yo's true origins also give the urban legend a chance of becoming true. Castro explained, "Walang sources na Pilipino ang nag-imbento. Walang source din na magsasabing hindi Pilipino ang nag-imbento nung inspirasyon ng 1950s na yo-yo."
Agapito Flores invented the fluorescent lamp
It is hard to believe that something is just an urban legend especially if you learned about it in school. However, it is time to straighten the facts: Agapito Flores did not invent the fluorescent lamp! The real credit goes to French physicist Alexandre-Edmond Becquerel, who made notable contributions to the study of luminescence.
Where did we get the idea that Agapito Flores invented the fluorescent lamp and how did this tall tale end up in Pinoy science and history books? Believe it or not, one of the reasons might be because "Flores" sounds like "fluorescent." Yvette Tan, author of "Waking the Dead and Other Horror Stories," added that the urban legend might have started during the Martial Law era, a time when people had limited access to sources of information.
Unfortunately, the urban legend lives on because it is still available in a number of school books. "I think nasa textbooks pa rin siya ngayon," said Tan. "We don't change our textbooks very much."
Bongbong Marcos is dead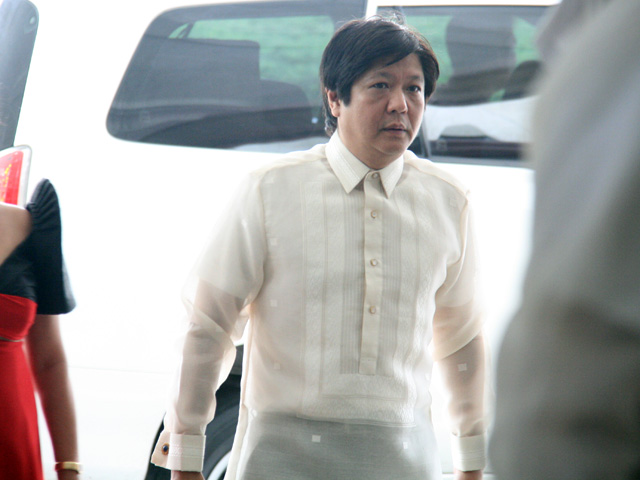 Anyone who is old enough to remember the Marcos era might be familiar with rumors that then President Marcos' son, Bongbong, passed away while studying in London. The rumor went as far as saying that the Bongbong Marcos seen in political and social functions then was just a look-alike, a relative or a clone of the real one.
This urban legend sounds absurd but writer and director Jose Javier Reyes provided reasons why it became widespread: "Hinog para kumalat ang mga ganitong kalokohang tsismis… kasi nga wala talagang klarong impormasyon doon sa mga nangyayari."
Castro agreed. "Ito ay panahon ng Martial Law. Lahat ng sabihin ng diktador ay siyang katotohanan. Isa itong paraan ng pagpo-protesta na 'Hindi kami naniniwala sa bersiyon ng pamahalaan na siya ay nakaligtas.'"
Haunted schools
We all have the basic gist of this urban legend: A student or a teacher died in a school built on a former cemetery, hospital, or church. He or she would then haunt the corridors or abandoned rooms as a white lady, a floating nun, or a headless priest. Ghosts of soldiers who were detained in the school as war prisoners are also part of this legend. The catch? Almost all schools in the Philippines share the same haunted story.
Editor and writer Romel Lalata attributed the propagation of this urban legend to popular horror movie tropes. Additionally, many school ghost stories start when an actual death happens within the school grounds, making it easier for students to relate to the tales.
Instant styro cup noodles have wax
Cup noodles has become one of the most common Pinoy comfort food because of its convenience and affordability. However, the instant cup noodles' popularity does not come without negative rumors. One of which states that the styro cups used as instant noodle containers are made of wax that could be dangerous to our health. This news spread like wildfire among parents. Children were prohibited to eat cup noodles. Those who cannot control their cravings resorted to choosing brands that use plastic cups.
However, noodle companies eventually stopped using styro cups in favor of plastic cups thus, people became comfortable with the idea of eating instant cup noodles again. Because of this, the instant styro cup wax urban legend is now nothing but a thing of the past.
Siopao, sio-meow?
Have you ever experienced hearing comments about cat meat when siopao is mentioned?
According to historians and writers, this story could be a reflection of how Filipinos view the Chinese. Others think it might have started from a business smear campaign created by competitors or illegitimate children of a Chinese family that runs a siopao business.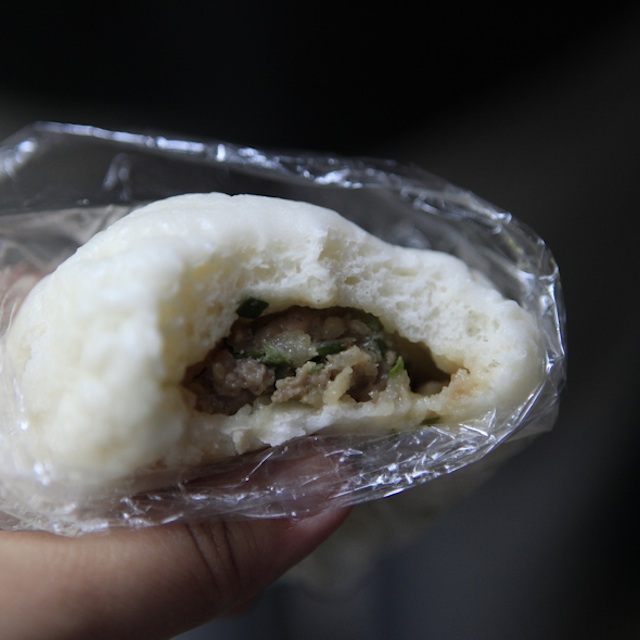 Eating something made of cat meat sounds disturbing but this tale has not deterred Pinoys from enjoying siopao. This could be because the tale is not believable enough for Pinoys despite the existence of photographic evidence that could be real or planted. Book designer and editor Ige Ramos joked, "Ang production ng siopao, libu-libo kada linggo. Saan ka naman hahanap ng ganun karaming pusa?"
The Romblon Triangle
Unexplainable events give rise to countless theories and tales. The Romblon Triangle urban legend is a result of a string of accidents that took place in the waters of Romblon. The triangle is said to cover the area from the Tablas strait up to the Sibuyan passage.
Like the famous Bermuda Triangle, the Romblon Triangle is believed to be a mysterious place that causes accidents or disappearances. However, unlike the inexplicable tales of the Bermuda Triangle, the accidents that took place in the Romblon Triangle seem to be more natural.
"Hindi kataka-takang sa Romblon kasi ito ay open seas kung kaya't maraming sakuna ang nangyayari rito tulad ng paglubog ng barko," said Castro. "Pero wala namang ebidensiya rito ng mga nawawala at forever nang hindi nakikita."
"While those accidents are real, it's probably because the seas there are rougher. Stronger waves, more unpredictable weather," explained Tan. "The name 'Romblon Triangle' is just our way of trying to relate it to something more well-known internationally."
May Day Eve
May Day Eve is said to be an evening where you can perform supernatural activities and expect better results. More importantly, it is believed to be the perfect night to light a candle and look at your reflection in the mirror to catch a glimpse of your future partner or the face of the devil. This belief has existed for a long time. However, the term May Day Eve did not become popular among Pinoys until Philippine National Artist Nick Joaquin used it as a title of a short story that depicts a tale about the urban legend itself.
"There was a time na naniniwala sila," said Tan. "Takot 'yung mga tao to go to a room with a mirror alone kasi they might see the devil daw."
Alien abductions in Mount Banahaw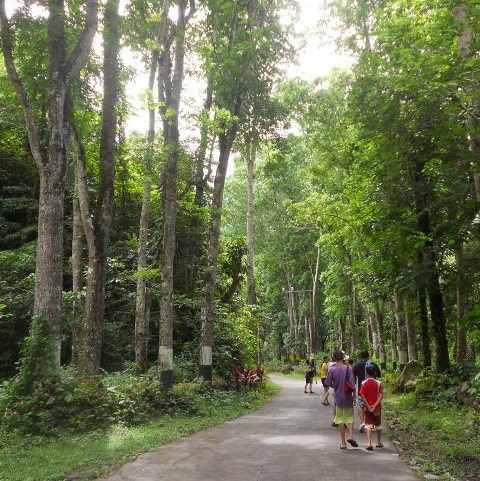 "Ang Mount Banahaw ay kinikilala ng maraming Pilipino bilang sagradong bundok," explained Castro. "Dahil sagradong bundok siya, marami talagang ina-attribute ang mga Pilipino na pangyayari rito na hindi maipaliwanag."
Some of these events include supposed UFO sightings, the appearance of mysterious lights and strange noises at night, and the inexplicable disappearances of people.
"May mga urban legend na sasabog at namamatay pero ito, hindi mamatay-matay," said Reyes. "Kapag hindi mamatay-matay, iimbestigahan mo kung bakit. Baka hindi lang ito urban legend. Baka meron itong mga bagay na hindi lang natin naiintindihan o hindi natin nalalaman."
Judiel Nieva, the Virgin, and the dancing sun
In 1989, the Virgin Mary supposedly made an apparition in Agoo, La Union before Judiel Nieva. Four years later, Nieva claimed that the Virgin appeared before him again and added that he saw the sun dancing afterwards. Nieva's story was covered several times by the media and people who believed it purposefully travelled to La Union to pay their respects to the Virgin and to pray for miracles. Is Nieva's account true?
Castro said that what happened could be a mere case of mass hysteria. Despite the number of people who believed Nieva, the gatherings held in La Union eventually stopped. Skeptics started to question Nieva's credibility especially after rumors spread that the Nieva family used people's donations to support themselves rather than to build a church. This urban legend was put to rest after the Catholic Church came out with a statement that they do not recognize the supposed apparitions.
Years after the events in Agoo, La Union, Judiel Nieva once again drew the attention of Pinoys when she reappeared as the actress Angel De La Vega. Surprised? Confused? Mystified? The case of Judiel Nieva sure is an urban legend to remember!
What's your favorite Pinoy urban legend? Share your personal list to "Ang Pinaka" on Facebook and Twitter! "Ang Pinaka" airs every Sunday, 5:45 PM on GMA News TV.
— Lara Gonzales/BMS/ARP