Filtered By: Just In
SciTech
EEI Power, BiotechJP inaugurate solar rooftop system for clean energy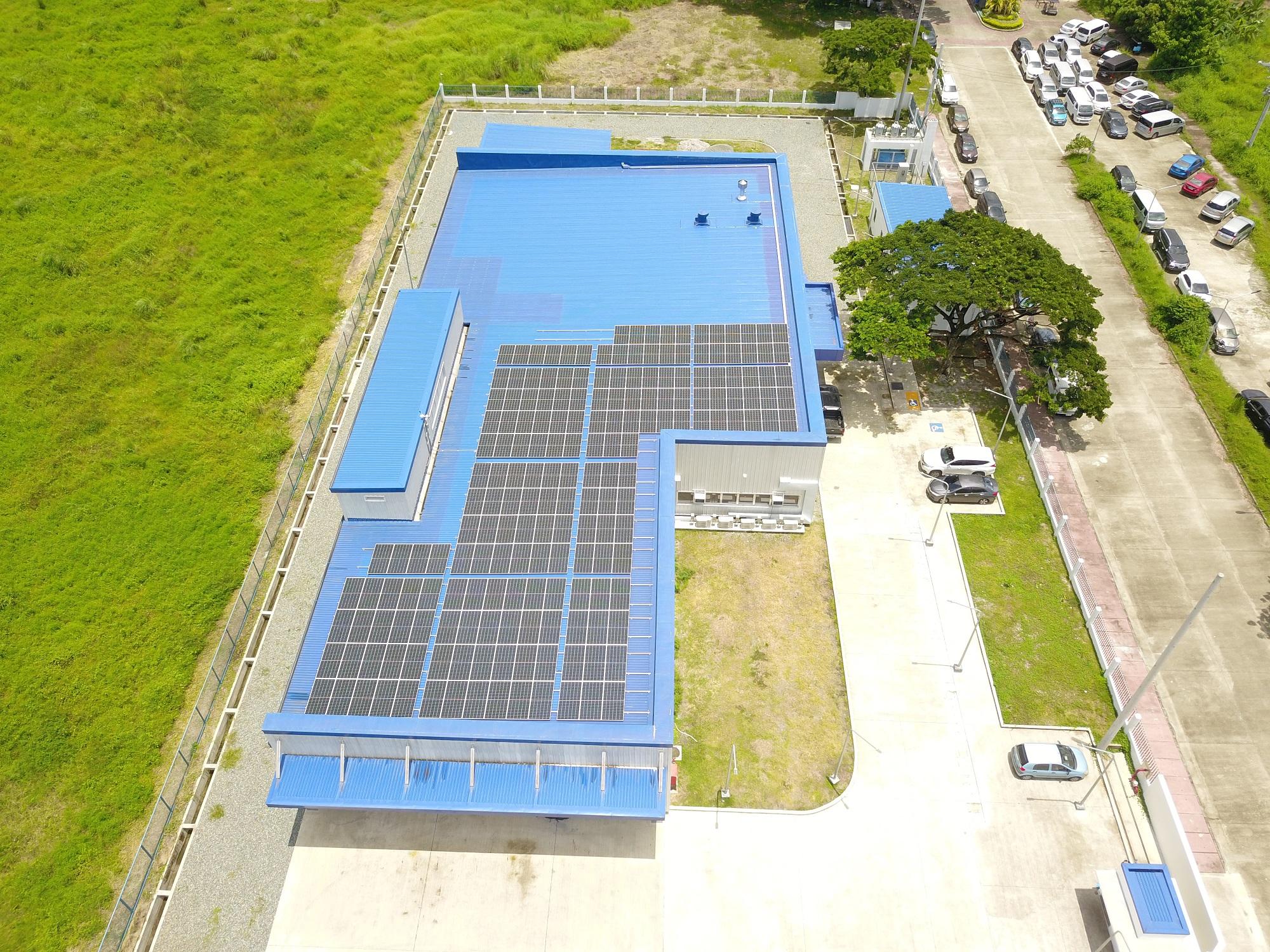 EEI Power Corp., a subsidiary of Yuchengco-led EEI Corp, and BiotechJP have unveiled the completed installation of an 83.2 kilowatt peak (kWp) solar rooftop system.
In a statement on Wednesday, EEI said the solar rooftop system at BiotechJP's facility in Tarlac, will provide more than 3,000,000 kWh of clean energy for up to 25 years with an estimated savings in power bills of about P17M for the same period.
This would be equivalent to around 37,000 newly planted trees and 1,264,200 metric tons of carbon emission avoided, it said.
The solar rooftop system includes 188 units of 455Wp Jinko monocrystalline solar panels and 1 x 80kVA (kilovolt-ampere) Growatt inverter, it added.
EEI Corp. said the system is the initial phase of a total 190kWp system that can fit the available roof space of BiotechJP.
The remaining system components are expected to be installed next year in time for the full operation of the Tarlac facility, the company said.
The commercial arrangement to operate the solar rooftop system is covered by a Solar Energy Generating System Lease Purchase Agreement between EEI Power and BiotechJP.
This involves a monthly settlement based on actual solar production consumed by the facility at a discounted rate per kilowatt-hour (kWh) from the given month's electricity rate of BiotechJP's power utility.
The contract is effective for 10 years, after which, ownership of the system will be transferred by EEI Power to BiotechJP at no cost.
BiotechJP produces "Echigo" Low protein rice, "Gohan Lite" Calorie reduced rice and "Insta Rice" ready-to-heat and ready-to-eat rice for the Philippine market using biotechnology.
In September 2020, it opened its 5,000-sqm production plant in Central Techno Park, Tarlac City that can produce up to 20,000 rice packs daily.
EEI Power is a power generation and solutions provider of electrical equipment and services including solar rooftop installations for commercial and industrial establishments, as well as for residential customers.
It is also engaged in the retail electricity supply through its wholly-owned subsidiary, EEI Energy Solutions Corp. -MDM, GMA News