Showbiz
BRAND TALK
Rocco Nacino, Max Collins share experience growing up as children of OFWs
Being a child of an overseas Filipino worker is not easy, but for Rocco Nacino and Max Collins, the challenges of growing up apart from their parents helped shape them into well-rounded adults who have grown into two of today's most inspiring entertainment personalities.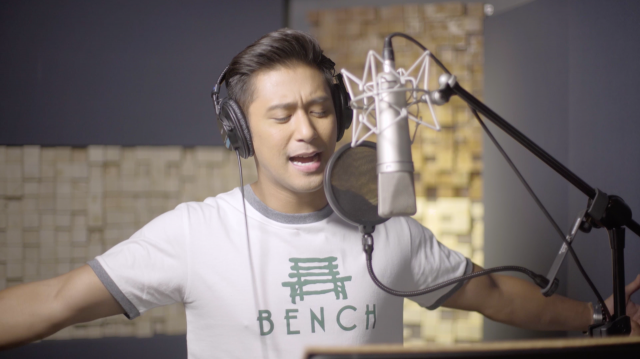 The son of two OFWs, Bench endorser Rocco Nacino is one of 14 children of OFWs performing 'Anak' in the iconic lifestyle brand's latest online music video. PHOTO COURTESY OF BENCH.
Speaking of his parents, whose foreign-based work saw the young Nacino family live in a number of cities abroad, Rocco shared his thoughts, saying, "It's bringing back a lot of emotions. I feel very appreciative of (my parents), being there for me. My dad would be the breadwinner, but he would always find time to play with me."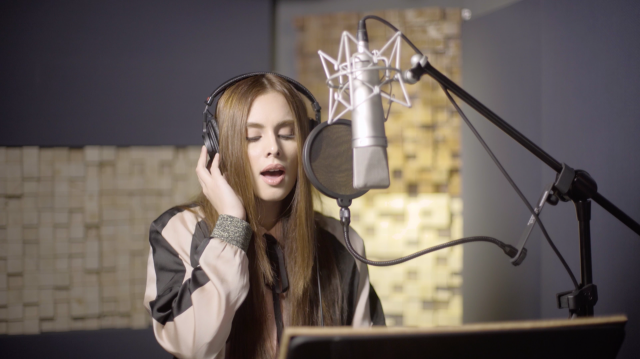 Seen here recording her part for 'Bench-Anak,' Max Collins spent her first 10 years abroad, having been raised by her single mom who was working as an OFW in the US.
PHOTO COURTESY OF BENCH.
For Max Collins, the situation was a bit more complicated, having been raised by a single mom who was working as a store manager in Los Angeles. Because Max never grew up or even get a chance to meet her father, her mother worked tirelessly to provide for their family. "My mom is amazing… siya yung tumayong nanay at tatay ko," says Collins. "It was difficult living abroad, just the two of us. We didn't have the support that a family should give you, so I missed that family presence… medyo malungkot because we were far from our roots."
"My memories of us in the States were all of her working… I will never forget the times I tried to stop her from going to work," says Collins.
The Kapuso stars have teamed up with fellow OFW children from all over the world to perform the hit song 'Anak' in a new online music video from Bench, which both actors are endorsers of.
Produced in line with the iconic lifestyle brand's #LoveLocal initiative, Bench reached out to participants across four continents and 14 countries to create a video that tugs on the heartstrings of anyone who's ever had a family member work abroad.
OFWs may not be always in touch with their families back home, but thanks to Bench, Rocco, Max, and every OFW kid are now sharing their heartfelt gratitude with the most important people in the world—their parents.
Brand Talk partners with the advertisers of GMA Network to create content valuable to its audience.