Filtered By: Showbiz
Showbiz
Hyun Bin says "Mahal ko Kayo" to his Filipino fans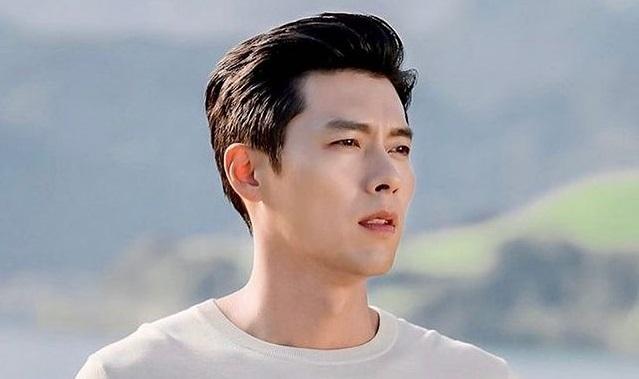 Hyun Bin hasn't visited the Philippines yet but Filipino fans already felt his love when he said "Mahal ko kayo!" and made a finger heart during the virtual hangout sponsored by a telco company over the weekend.
Because of the pandemic, physical fan meetings were not possible, but in the Smart Communications fan meet, Hyun Bin said that he wishes to visit the Philippines soon. He is curious to know how much his Filipino fans love him.
Hyun Bin's Charm
Undoubtedly one of Korea's Top Hallyu stars, Hyun Bin seemed to be not aware of how popular he was.
He says he didn't expect that Captain Ri Jeong Hyeok from "Crash Landing on You" would become so popular. To be convincing as a North Korean soldier, he explained that he had to learn the accent and the Pyeongyang dialect, even though he played a North Korean detective before in Confidential Assignment. He also brought a digital piano while shooting in Switzerland so that he can play the "Piano Song for my Brother" convincingly.
He was also unaware of the popularity of his previous drama, "Secret Garden," until a friend texted him about it. He believed that "Secret Garden" was the turning point in his career and he was thankful that he was able to wrap his projects nicely before entering the military service.
Hyun Bin gives advise to his fans
Even as an actor, Hyun Bin still experiences slumps in his work and his advice to his fans who are experiencing the same was to take a step back, and figure out what caused it. That way, they can see the problem objectively.
A fan also quoted Hyun Bin in the Q&A segment that he once said that happiness is something that was near yet so far. When asked if he already has a happy life, he said that his definition of happiness has changed and nowadays, he finds small things that make him happy everyday.
He also advised his fans to travel so that they can learn about new cultures and see different perspectives.
Towards the end of the fan meet, some lucky fans were able to take a photo with Hyun Bin and he promised to repay all the love and support he received by doing more projects that they will enjoy. — LA, GMA News