Filtered By: Showbiz
Showbiz
FIRST LOOK
Who is Penn Badgley's new 'Love' in 'YOU' Season 2?
Netflix's hit psycho-thriller "YOU" will be streaming Season 2 this December, and Penn Badgley, who plays the creepy leading man, has a new leading lady.
In a live chat interview with reporters on Friday, the actor revealed that "Joe" will be falling for a new character called "Love" played by Victoria Pedretti.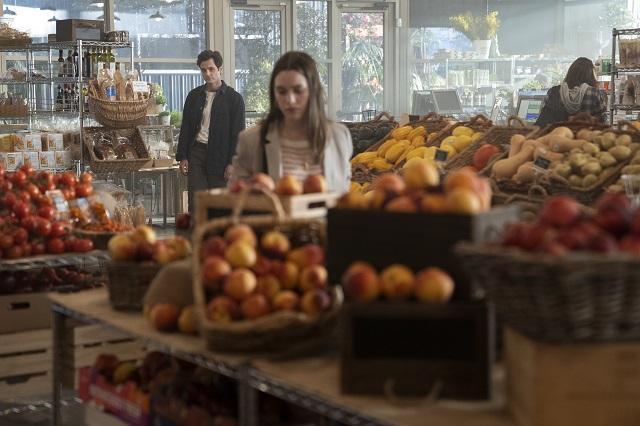 'Joe' (Penn Badgley) has a new love interest named 'Love' (Victoria Pedretti) in Season 2 of 'YOU'. Photo courtesy: Netflix
Pedretti looks familiar, doesn't she?
That's because she was the star of Netflix's other creepy original hit series "Haunting of Hillhouse.
Meet your match. YOU S2 December 26. pic.twitter.com/94M9xqvjJQ

— YOU (@YouNetflix) November 11, 2019
Anyway, for those who don't know: YOU is a psychological thriller that takes us into the obsessed and deadly mind of a bookseller named Joe Goldberg, who would do anything to be with the girl he loves.
Season 2 begins on a light note: Joe flees New York and tries to build a new life in Los Angeles where he falls for Love.
But the question is: Has Joe finally found "the one," or will he be going down another dark path?
Careful not to give too much away to the press on Friday, Penn describes Love as a "substantially different character than we've seen in the show so far."
Penn also said Love will be helping us "see a different side of Joe."
Nevertheless, YOU's second season is expected to creepier and gorier than the first.
It starts streaming December 26 on Netflix. —KG, GMA News