Filtered By: Sports
Sports
Leo Austria urges PBA to review 'draft dodger' rule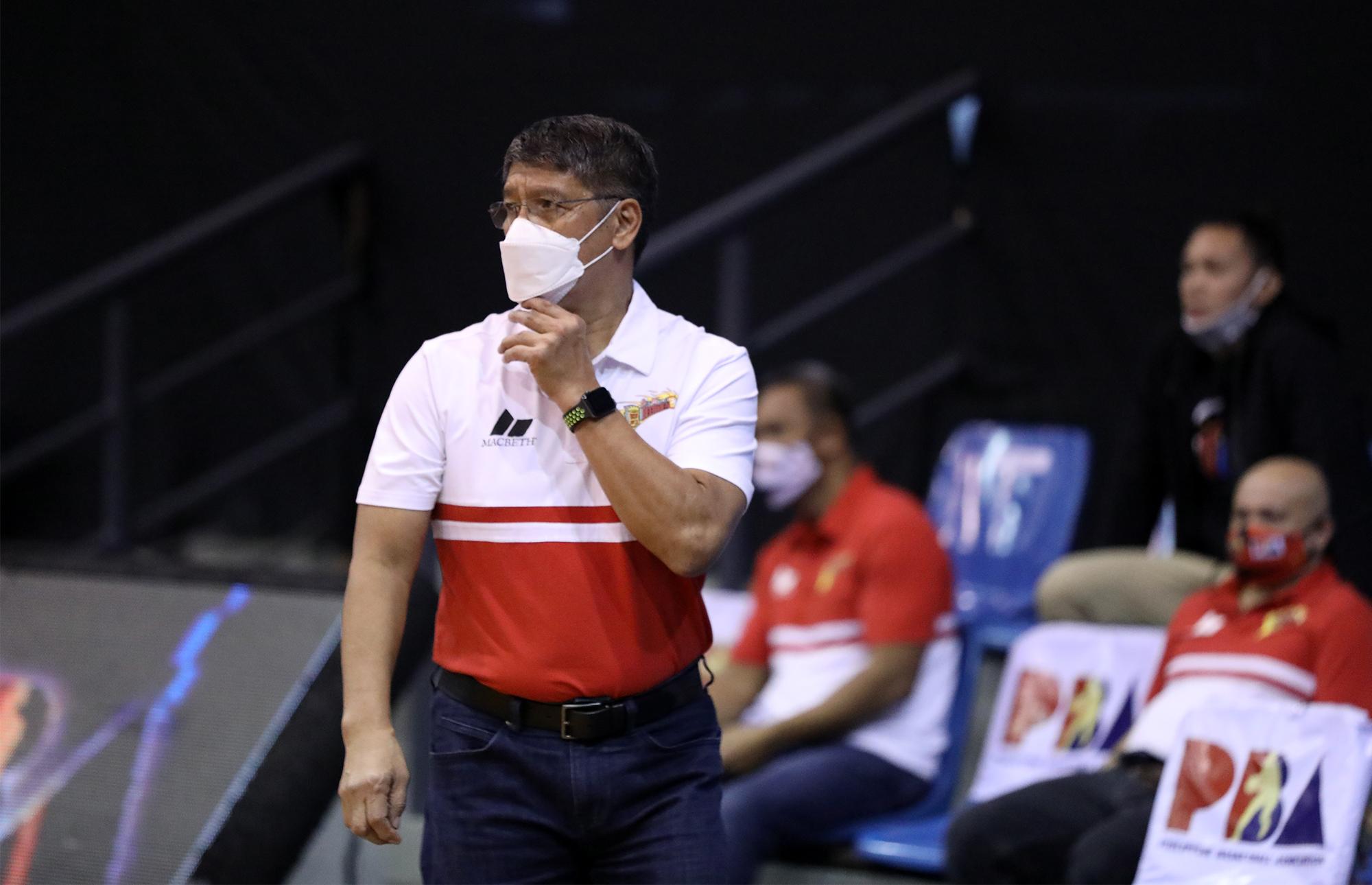 Basketball is now a global game.
This was the affirmation of San Miguel Beermen head coach Leo Austria as he urged the PBA to take a step back and revisit the "draft dodger" rule---a league directive that bans players who skip the PBA rookie draft for two years after their final year in college.
Austria, a noted mentor in his own right, said that young hopefuls now have a lot of options on the table and that chasing their dreams internationally is something they should not be deprived of.
This is the situation faced by players like Thirdy Ravena.
After finishing up his maiden season with the San-En NeoPhoenix in the Japan B.League, the high-flying Filipino import – who is playing under the league's Asian Player Quota – made the decision to stay and re-sign a multi-year deal with the club.
That means he will be missing the next few PBA Rookie Drafts for the foreseeable future, and puts him in danger of violating the league-imposed rule.
(Photo courtesy of B.League)
"Regarding those issues, I think the PBA has to review what's good for everyone, the PBA and the athlete because I think all players are looking for a better opportunity," Austria told GMA News Online in a phone conversation Friday.
"Basketball is global and we have to adapt to the times. If a player sees a better opportunity, they should not be stopped from grabbing it."
The 24-year-old Ravena has been draft eligible since concluding his final year with the Ateneo Blue Eagles in the UAAP back in 2019.
However, he had to fly to Japan to fulfill his lifelong dream of playing abroad.
The second-generation baller started donning the NeoPhoenix uniform in October 2020 and although his debut year was marred by injuries and COVID-19, Ravena was firm on his decision to have another tour of duty with the team.
"Here in Japan, I really feel like I wasn't able to show everything. To be honest, I never had a game that I really liked and where I felt 'Oh yes, this is my game and this is what I want'," Ravena, who posted averages of 9.1 points, 3.6 rebounds and 1.6 assists, told GMA News Online.
"So if there's a chance to do it again, I would definitely do it."
And Austria said there's nothing wrong with young guns seeking basketball opportunities on foreign soil. The eight-time champion coach added that it would also benefit the level of basketball in the Philippines once the players get back and declare themselves available for the draft.
"I'm happy for him and I think his decision to play in Japan was favorable to him," Austria, a three-time Coach of the Year, shared.
"But we don't know all the specifics of the rule. Maybe the PBA will consider him but we don't know anything at this point."
Austria also added that athletes of any sport should not waste an opportunity to play abroad as it will surely be a gain for both them and the country.
Aside from Ravena, Filipino athletes like Jack Animam are also strutting their stuff overseas. Animam played in the UBA collegiate league in Taiwan while volleyball players like Jaja Santiago and Bryan Bagunas are playing as imports in Japan V. League.
"If they can find jobs abroad and as long as it's competitive, then we should support them." —JMB, GMA News