Filtered By: Sports
Sports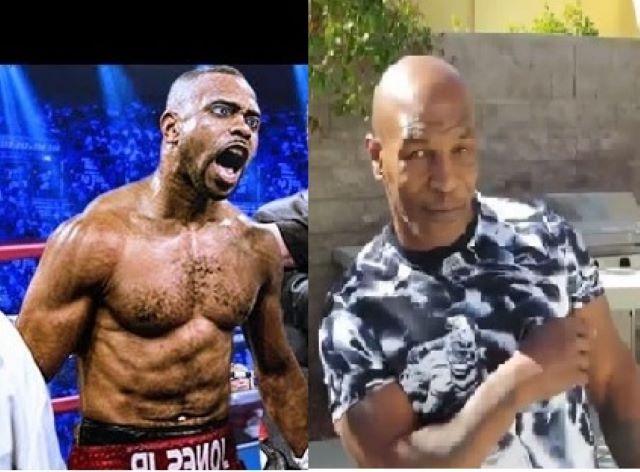 Tyson's coach guarantees a real fight with Roy Jones Jr.
Former heavyweight champion Mike Tyson is returning to the ring with bad intentions when he takes on Roy Jones Jr. on November 28 at the Staples Center in Los Angeles, California, according to the former's coach Rafael Cordeiro.
Despite being just an eight-round exhibition match with just two-minute rounds where no winner will be declared after the bout, Cordeiro iterated that his fighter's comeback fight has fireworks spelled all over it.
"Two legends in the ring, they both are going for the finish. The fight has three judges and a referee, so it's a real fight and must have a winner. It's no longer an exhibition, someone has to win. We'll try to win from start to finish. Mike is not going there for an exhibition, he's going there to fight," Cordeiro told MMA Fighting.
"We're on a sparring week in the gym and that's it. That's something he really enjoys. No one spars a full month for an exhibition. It will be a real fight. We respect Roy because Roy is coming for a real fight, and that's what makes this match so different. They are both coming for a real fight."
The bout will mark the 54-year-old Tyson's first trip to the ring in fifteen years. He last saw action in 2005 against Irish journeyman Kevin McBride where he lost by way of sixth-round technical knockout.
Jones, 51, last fought and won via unanimous decision against Scott Sigmon in 2018.
"But the plan is to get in and not walk away from that Mike Tyson essence. [The essence] is there and no one can take it away. If he has the opportunity and realizes [Jones] felt it, he'll go for the knockout," said Cordeiro.
And while many disagree with Tyson's decision to fight again, the veteran MMA and Muay Thai coach stated that the bout with Jones is only the first many fights to come.
"This will be the first of many. He wants to continue being active, he wants to continue fighting. He's leading the Legends Only League in the United States, he will be the face of this organization. We'll see Mike Tyson in action again next year." -- BAP, GMA News