Filtered By: Sports
Sports
ESPORTS
Blacklist suffers first defeat but stays on top after Week 5 of MPL Season 7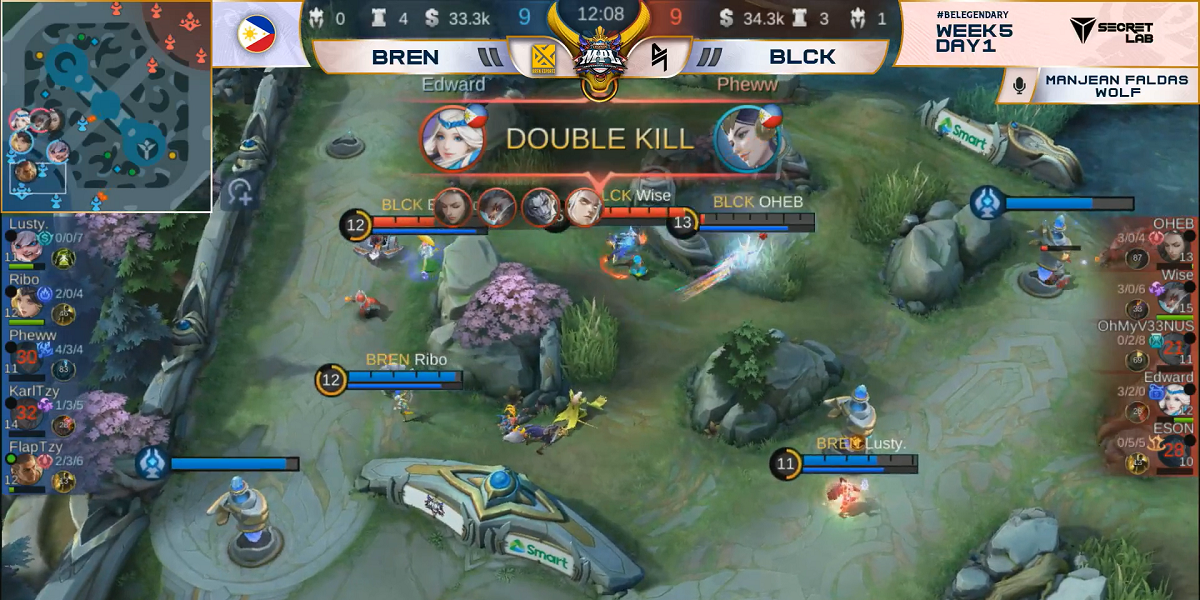 Blacklist International stumbled against 2021 world champs Bren Esports, 2-1, but gracefully recovered with a 2-1 squeaker against Execration and a sweep of Laus Playbook Esports to remain as the tournament leaders in the MLBB Professional League Season 7.
Blacklist still leads Group B with 24 points and has secured a berth into the playoffs going into the final two weeks of the regular season. Season 6 runner-up Smart Omega is a far second with 17 points (5-5).
Nexplay Esports still remains third with 13 points while Execretion completes the top four with 12 points after two losses in Week 5. Laus is in danger of demotion from the pro-league as they currently sit dead last in Group B with only eight points to show.
In Group A, Aura PH retook the throne from Work Auster Force after scoring two wins, including a sweep of Nexplay. Aura now has 19 points but Work is a close second with 18 points.
Bren Esports, despite emerging victorious against erstwhile unbeaten Blacklist International, succumbed to Aura and finished tied for third with Onic, scoring 15 points after Week 5. Cignal Ultra has been eliminated from playoff contention without a single win this season and only has five points to show.
Only the top four teams from each group will move on to the double-elimination playoffs.
—MGP, GMA News