Filtered By: Sports
Sports
Eduard Folayang remains upbeat with pro career despite recent setbacks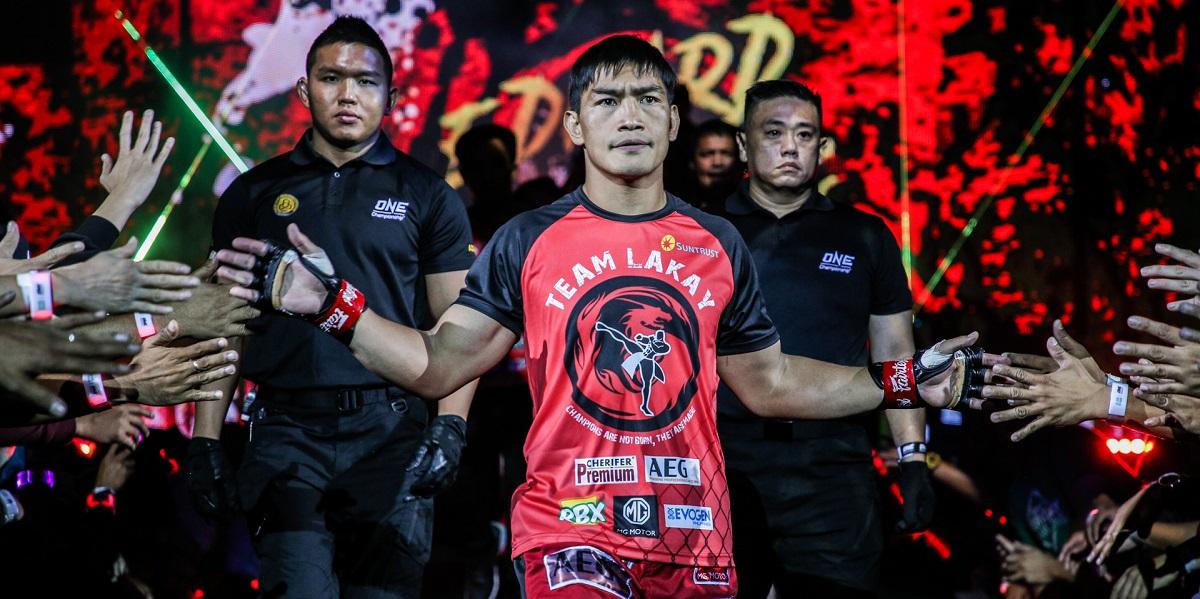 Former ONE lightweight world champion Eduard Folayang remains upbeat about his professional mixed martial arts career despite recent setbacks.
The 37-year-old from Baguio City's Team Lakay is tasked to lock horns with MMA veteran Zhang Lipeng of China in the main event of ONE: Battleground II on July 30 at the Singapore Indoor Stadium which will air via taped telecast on August 13.
"I'm focused on my goals. I still have a lot to offer this sport. I want to achieve things that others haven't. As a martial artist, I want to unleash my full potential because I know I haven't yet," said Folayang in a press release.
"The biggest lesson I've learned during this stretch is just to persevere. I needed to understand that the best comes to those who don't give up on their dreams. I believe in myself. I believe in what I can do, and I wouldn't be here now if I didn't."
Folayang, touted as the face of Philippine mixed martial arts, is currently on a three-fight losing skid and had lost five of his last six fights. He faces a veteran of more than 40 fights in his next bout and believes that his recent losses have thought him how to become a better athlete.
"This will be a good test for the both of us, we're both veterans of this sport. We've seen it all. For sure, it will be a good fight. We have a lot of similarities in terms of our background. So this fight could come down to a matter of will. Whoever wants it more will win," Folayang said.
"I think every experience I've been through over the past few years has really helped me to evolve as a fighter. I've been through a lot of adversity, and it has molded me into a more capable martial artist, and a better person. I honestly believe I'm a better fighter now."
Though he did not predict the outcome of his next outing, Folayang is confident that his next appearance inside the cage may finally get him back into the winner's circle.
"Uncertainty is the beauty of MMA. Anything can happen in that cage, so let's see what we can do."
—MGP, GMA News