Filtered By: Sports
Sports
World champion Carlos Yulo to receive P750k in special incentives from PSC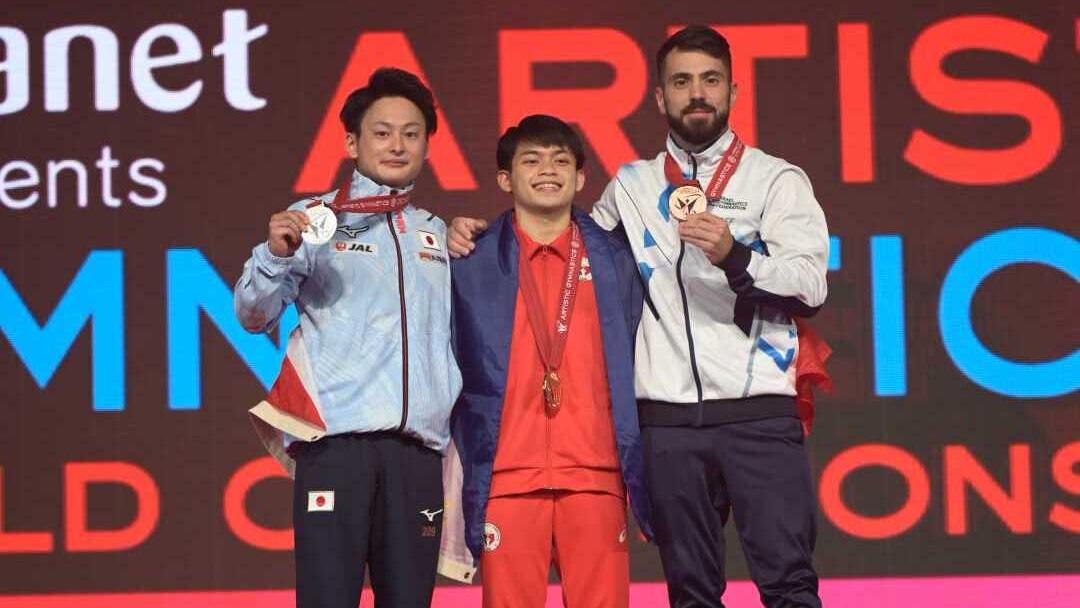 Carlos Yulo is set to receive special incentives from the Philippine Sports Commission (PSC) after his historic run in the 50th FIG Artistic Gymnastics World Championships held last week in Kitakyushu, Japan.
In a statement on Tuesday, PSC said it has approved the granting of a total of P750,000 to Yulo, P500,000 of which is for the gymnast's gold medal performance in the vault event, where he scored 14.916.
The P250,000, meanwhile, is for Yulo's silver medal in the parallel bars, where he tallied 15.300 to finish second behind China's Hu Xuwei.
PSC Chairman William "Butch" Ramirez explained that the provisions and technical conditions of Republic Act no. 10699, also known as the National Athletes and Coaches Benefits and Incentives Act, does not cover the annually-held world tilt of gymnastics.
Despite this, the sports agency still honored the achievement of the 4-foot-11 dynamo.
In 2019, the PSC also granted Caloy P500,000 as incentives for bagging multiple medals in the Southeast Asian Games and another P500,000 as qualifying incentives to the Tokyo Olympics.
"Every incentive that he receives is well-deserved. By sheer will and determination, Caloy has created his own niche in the halls of Philippine Sports history. Caloy is truly an inspiration to our youth and Filipino athletes." Ramirez said.
—JMB, GMA News