Filtered By: Sports
Sports
MPL PHILIPPINES
Blacklist International delivers back-to-back comebacks in 2-0 sweep of Omega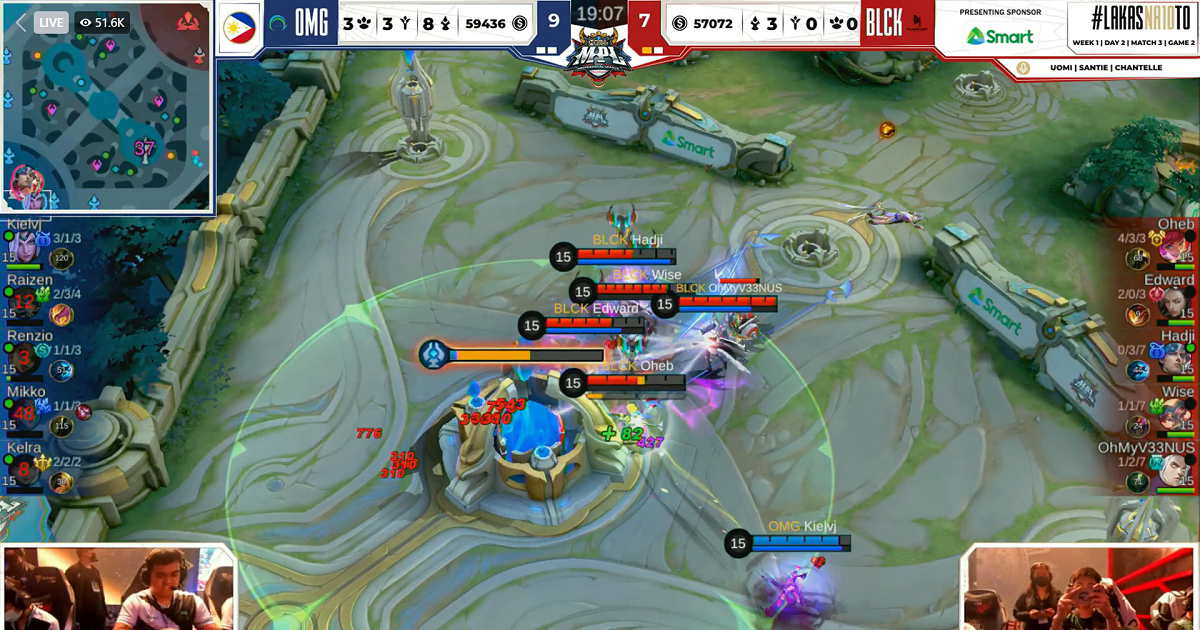 Blacklist International came alive from deep against Omega Esports and registered their second win of the season, 2-0, in Week 2 of the Mobile Legends: Bang Bang Professional League (MPL) Philippines on Saturday.
Omega took control of the two matches but the defending world champions needed just one pivotal team fight in each match to score the reversal.
Coach Jomie "Pakbet" Abalos decided to field in midlaner Kiel "Kielvj" Hernandez, who rode the bench last season, and roamer Deomark "Mikko" Tabangay and the two responded tremendously in the opener taking 1-0-3 and 2-0-2 KDAs, respectively, in the 7th minute as Omega took a slim 6-3 kill lead.
The 2021 MSC champion was still ahead with a 6k gold lead in the 16th minute but Dean Christian "Raizen" Sumagui (Ling) overextended and was quickly punished by the Codebreakers that touched off a 3-0 wipe plus the luminous lord.
Blacklist then completed a massive turn around as they emerged on top of a lengthy 17th minute team fight to score a 5-1 wipeout and pull ahead, 1-0.
After a tentative early goings in Game 2, Mikko (Selena) connected on the Abyssal arrow that picked off Kiel "Oheb" Soriano (Beatrix) and Johnmar "OhMyV33nus" Villaluna (Estes) as Omega took a quick 2k gold swing.
Omega took control from there until Blacklist scored a massive 4-0 turnaround play in the 18th minute that led to a one-way midlane push for another comeback win.
—MGP, GMA News