Filtered By: Topstories
News
LOOK
Valenzuela copies Pasig, will launch Market on Wheels to service quarantined residents
After the much-talked about success of Pasig City's Mobile Palengke, Valenzuela City is set to launch its own version called Market on Wheels.
Valenzuela City Mayor Rex Gatchalian said his team copied the concept of Pasig City Mayor Vico Sotto to benefit the people of Valenzuela.
"When we saw the mobile market of Pasig, we knew right there and then that they had a winning concept to reduce the number of people going to our public markets. So we copied it. We tweaked it a little by using e-trikes because of the terrain of Valenzuela which has very narrow inner roads. The plan is 'you don't need to come to the market, the market will go to you,'" he said.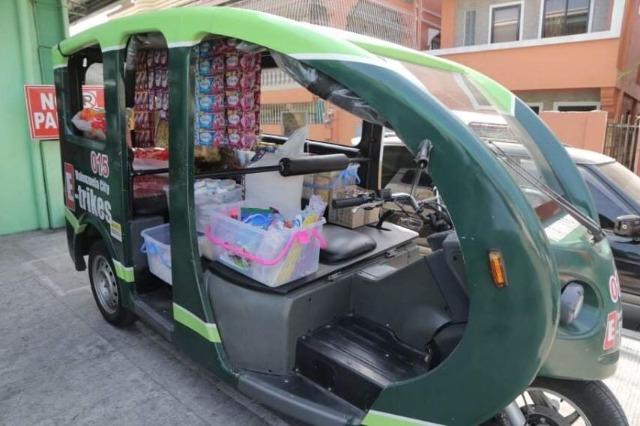 Valenzuela City's Market on Wheels will use e-trikes and go to inner roads. Photo courtesy: Valenzuela PIO
Gatchalian said they plan to launch it on a bigger scale.
"After the test run tomorrow we will adjust and massively roll it out next week with multiple teams roaming the city," he said.
The Market on Wheels will operate from 7 a.m. to 10 a.m. starting Sunday, March 29, in Barangays Rincon and Mapulang Lupa.
The said service is expected to service the needs of residents who are in their houses due to the Luzon-wide enhanced community quarantine to prevent the further spread of COVID-19. —KG, GMA News