Filtered By: Topstories
News
'Don't be choosy,' says Pasig Mayor Vico Sotto on vaccine brands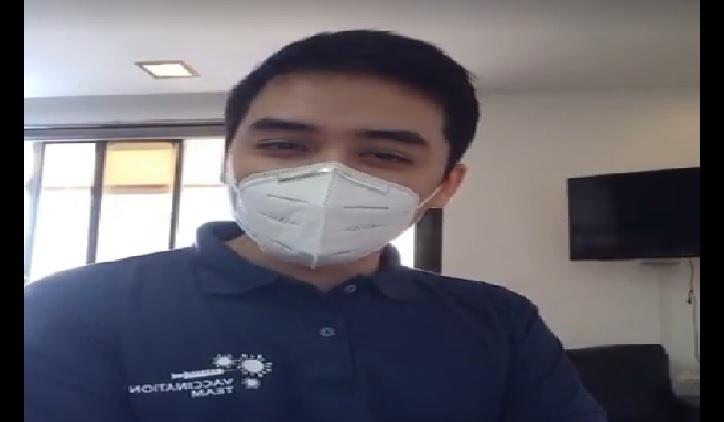 Pasig Mayor Vico Sotto on Monday revealed that he did not pick American-made drugmaker Pfizer vaccine during his inoculation as he urged the public to get vaccinated with the available brand.
As he was about to finish with his announcements, Sotto said he chose to get injected with the Oxford/AstraZeneca COVID-19 jab, which is requested by a majority of those vaccinated.
"If we have the chance and there is already a schedule for vaccination, let's get vaccinated and let's not choose brands," Sotto said in mixed Filipino and English during his Facebook live post.
"During my vaccination, the available vaccines were AstraZeneca and Pfizer. They were asking me to choose but since the majority wants Pfizer, I went for the brand with less demand," he added.
Sotto also said all registered vaccines are "not directly comparable" despite their efficacy rates.
He, likewise, encouraged the public to trust medical experts' announcements that all vaccines approved by the Food and Drug Administration can prevent severe COVID-19 infection.
"All brands are okay as long as they are FDA-approved. Let's not complain about whether we get Sinovac, AstraZeneca or Pfizer. We should get vaccinated when we have the chance," the mayor said, in a mix of Filipino and English.
So far, Sotto disclosed that over 70,000 people in the locality already received their first dose of COVID-19 vaccines.
The government enforced a "brand agnostic" policy in which local officials will not announce the vaccine brand ahead of the day of the inoculation, after reports of high demand for Pfizer vaccines in some vaccination centers in the metropolis.
However, the country's health department said the brand will be disclosed right before the jab. -- BAP, GMA News