Filtered By: Topstories
News
Metro Manila may revert back to MECQ if COVID-19 cases reach 85k by July 31 — Palace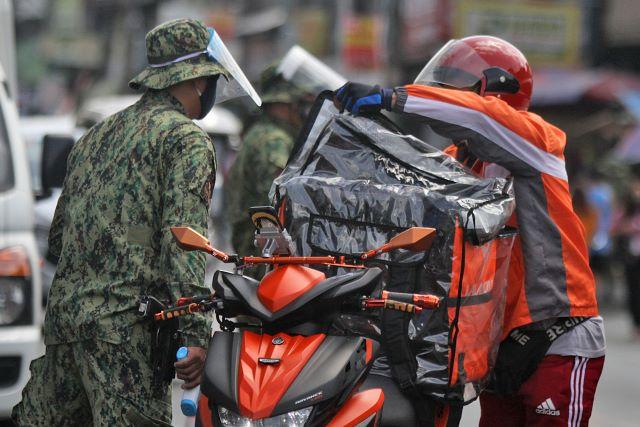 Metro Manila may revert back to modified enhanced community quarantine (MECQ) if the number of COVID-19 cases in the country reaches 85,000 as projected by experts from the University of the Philippines (UP), Malacañang said Wednesday.
"That's a distinct possibility, although it's a possibility that I wish would not happen," presidential spokesperson Harry Roque told CNN Philippines in an interview.
Roque said the economy could not afford another shutdown, but "if we have to and there's no alternative, we need to do it."
"So ang sinasabi nga natin, dapat ingatan ang ating mga katawan para tayo po ay magkaroon ng hanapbuhay," he added.
"I'm confident that the Filipinos actually will cooperate to [an] even greater degree than they have shown. Yesterday, I announced that we're second in the world as far as wearing face masks is concerned, and that shows that the Filipinos will cooperate when they have to."
The National Capital Region, which was under MECQ from May 16 to 31, is currently under general community quarantine.
Government data showed that Metro Manila recorded 24,244 active cases and 967 deaths as of July 21. To date, the Philippines has reported 70,764 COVID-19 cases with 23,281 recoveries and 1,837 fatalities.
The UP projection, which includes a projected 2,200 deaths by end-July, was based on an assumption that the virus' current reproduction number will remain and government interventions will not change significantly.
In a report presented to President Rodrigo Duterte, the UP professors and researchers said the virus' reproduction number in the Philippines, or the number of people an infected person could pass the virus to, is around 1.75 and increasing.
In their last forecast late June, the reproduction number was 1.28.
To flatten the curve, the reproduction number should be less than one. A value higher than one indicates the pandemic is spreading, the report stated. — RSJ, GMA News