Filtered By: Topstories
News
Philippines reimposes non-essential foreign travel restriction for citizens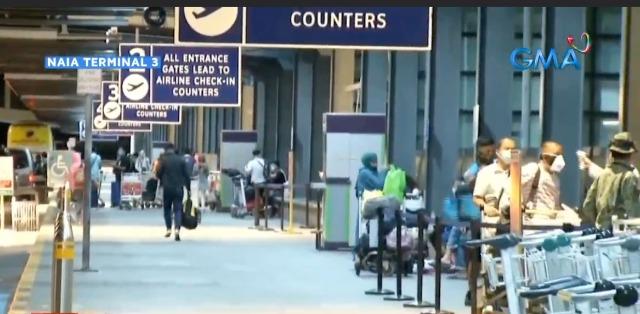 The Philippines reimposed the restriction on non-essential outbound travel for Filipinos, Malacañang announced Thursday.
In a televised briefing, presidential spokesperson Harry Roque said the government's COVID-19 task force made the decision since only one insurance company agreed to provide travel and health insurance in relation to the pandemic.
However, those with confirmed bookings as of July 20, 2020 will be allowed to leave the country subject to the conditions imposed by the government. The task force earlier lifted the ban on non-essential overseas travel on July 6.
Under the guidelines, a traveler must have adequate travel and health insurance to cover rebooking and accommodation expenses if stranded, and hospitalization in case of infection.
A traveler must also submit confirmed roundtrip tickets for those traveling on tourist visas.
The country of destination should also have no entry ban for Filipinos and the traveler must execute a declaration acknowledging the risks in traveling and follow the COVID-19 guidelines for returning Filipinos such as the mandatory RT-PCR testing and quarantine.
Roque also announced that the government allowed the resumption of essential outbound travel for Filipinos.
Essential trips include those for business and work, medical, emergency and other humanitarian reasons which cannot be postponed, the task force said.
The conditions include a declaration signifying knowledge and understanding of the risks involved and compliance with the guidelines for returning Filipinos. —KBK, GMA News