Filtered By: Topstories
News
Palace shuns calls for NCR ECQ, says strict lockdown has served its purpose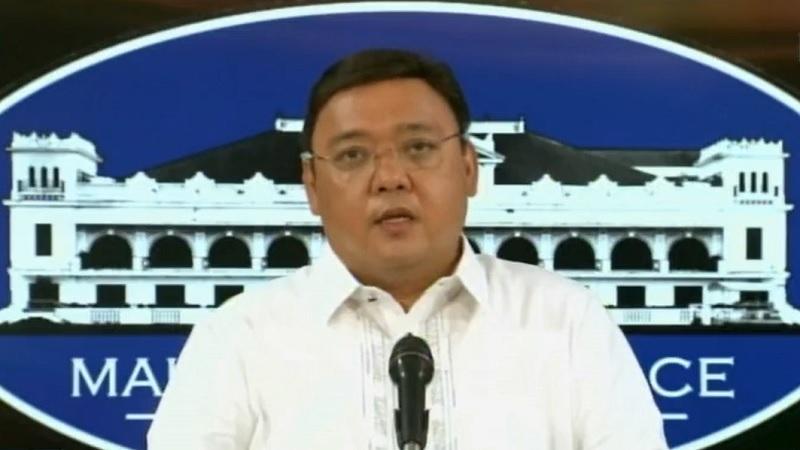 Malacañang on Saturday rejected calls to place the National Capital Region back to enhanced community quarantine (ECQ) amid rising COVID-19 cases.
"The strict lockdown in Metro Manila has served its purpose, and we need to intensify other strategies," Presidential spokesperson Harry Roque said.
"Community quarantine alone, we repeat, is an insufficient response in controlling COVID-19. We are scaling up hospital capacity by increasing allocation of COVID-dedicated beds while hiring more doctors, nurses, and medical-personnel," he said.
Roque made the remark in response to the call of Philippine College of Physicians vice president Dr. Maricar Limpin to revert Metro Manila to ECQ, even for just two weeks, to give health workers a time to recuperate from exhaustion due to the non-stop admission of COVID-19 patients in hospitals.
Various medical groups also called on President Rodrigo Duterte on Saturday to place the NCR under ECQ as health workers are already worn out due to the rising number of COVID-19 cases being admitted in hospitals.
Philippine Society of Public Health Physicians' Dr. Lei Camiling noted that easing the lockdown has given a false sense that the COVID-19 situation has already dissipated. But, Camiling said the "situation is not getting better."
Philippine College of Physicians' Dr. Antonio Dans said the return to ECQ is also an opportunity for the government to discuss strategies with medical professionals.
Duterte has retained the general community quarantine (GCQ) status of Metro Manila until August 15.
A GCQ has also been in effect in Bulacan, Batangas, Cavite, Laguna, Rizal, Cebu City, Lapu-Lapu City, Mandaue City, Minglanilla and Consolacion towns in Cebu province, and Zamboanga City, while the rest of the country is under a modified GCQ.
"The August 1-15 general community quarantine (GCQ) classification of Metro Manila has been a subject of debate and discussion by the members of the Inter-Agency Task Force for Emerging Infectious Diseases (IATF-EID)," Roque said.
"The Palace understands the delicate balancing act between public health and the economic health of the nation given that Metro Manila and CALABARZON make up 67% of our economy," he said.
Senator Sonny Angara warned that the economy will likely collapse if the capital region goes back even to just the modified ECQ.
Noting that the ECQ has already "served its purpose," the Palace official said "it is for this reason that the local government units (LGUs) of Metro Manila has been directed to implement a strict localized lockdown / enhanced community quarantine (ECQ) in barangays where 80% of cases are located and the publication of these barangays."
Roque explained that other measures that the LGUs must implement include the stringent enforcement of minimum public health standards; massive targeted testing, intensified tracing, quarantine of close contacts; strict adherence to the implementation of Oplan Kalinga for isolation of confirmed cases.
"We are also engaging the community through risk communication, social mobilization and advocacy to observe the minimum public health standards of wearing a mask washing of hands, and keeping a physical distance. Mag-mask, hugas, iwas is the battle cry in our war against COVID-19," he added.
"We welcome comments of various stakeholders and we will include them in future IATF meetings," he said. —LBG/KG, GMA News