Filtered By: Topstories
News
Dominguez: No budget for cash aid in unforeseen revert to MECQ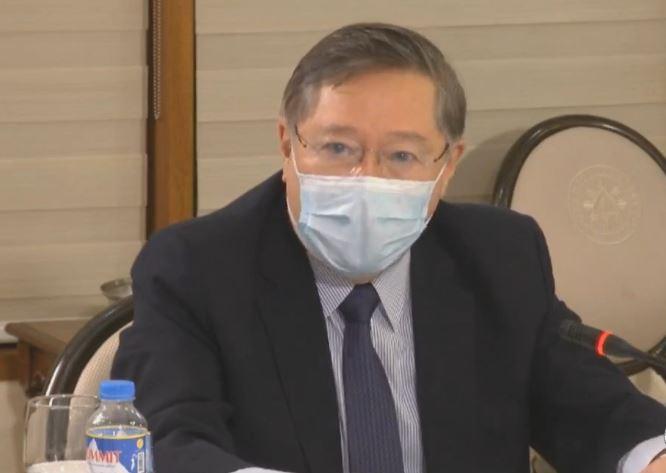 Finance Secretary Carlos Dominguez III admitted on Thursday that the government has not allocated funds for cash aid for those who will be affected by the two-week return of Metro Manila and its adjacent provinces to modified enhanced community quarantine (MECQ).
Dominguez's reply when asked during a virtual briefing if there will be a third round of cash subsidies for vulnerable sectors in MECQ areas: "It was not anticipated and it's not in the budget..."
President Rodrigo Duterte placed Metro Manila, Laguna, Cavite, Rizal, and Bulacan under MECQ from August 4 to 18 following pleas from the medical community for a "time out" amid rising COVID-19 cases being admitted to hospitals.
But while a third round of cash aid is not in the books, the Finance chief said the economic team "will check if we can put it in the Bayanihan 2 law."
The House of Representatives on Wednesday approved on second reading its version of the Bayanihan to Recover as Once Act, outlining P162 billion worth of response interventions to help the country recover from the blows of the COVID-19 crisis, and boost the economy.
Like the first Bayanihan Law, this measure also provides for the grant of a P5,000 to P8,000 subsidy to affected families in the informal sector living in enhanced community quarantine areas whose income does not exceed the applicable regional minimum wage rate.
Budget Secretary Wendel Avisado, for his part, reiterated that the government has enough funds to support the requirements of the vulnerable sector.
Avisado echoed Dominguez's statement that the economic team will include cash subsidy for those affected by the two-week return to MECQ in the Bayanihan 2.
During the same briefing, Dominguez reiterated the economic team's stance that the government can only finance P140, plus P40 billion in tax credits under the CREATE, worth of stimulus package for 2020.
"This stimulus package includes roughly P40 billion in tax credits for everybody. We want to lower corporate income tax by 5 percentage points and that will leave P40 billion in the hands of the private sector, more especially the MSMEs," he said. —LBG, GMA News