Filtered By: Topstories
News
Gordon on PhilHealth's payment of COVID-19 tests to Red Cross: 'Ang bagal talaga'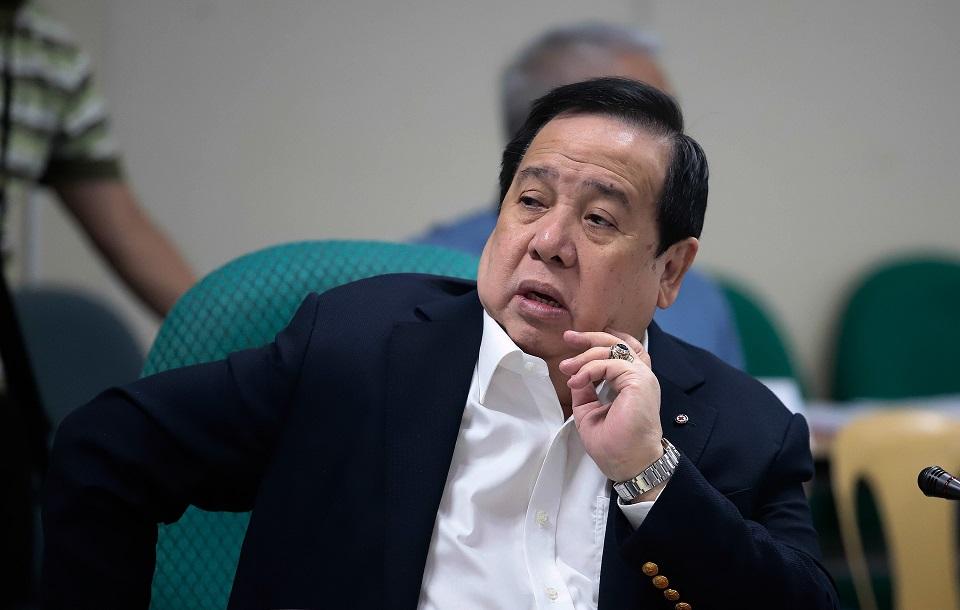 Senator Richard Gordon on Monday lamented PhilHealth's "slow" processing of payments to the Philippine Red Cross (PRC) for the reimbursement of COVID-19 tests.
"Ang bagal-bagal talagang magbayad. It takes an average of eight and a half days before we can replenish our stocks. Last week we almost, we're not able to continue because we had to wait until we were paid P120 million to be able to deliver about 230,000 test kits," Gordon, chairperson of the PRC, said in an interview on CNN-Philippines.
The state insurer has, so far, paid around half a billion pesos to the humanitarian organization for COVID-19 tests, according to the senator.
"After the first hundred million [na advanced payment], iba na. They did not want to pay us, they did not want to replenish. So we ended up having to go out there, it's very demeaning na magla-lobby ka," Gordon said.
COVID-19 tests that should be charged to PhilHealth amounts to P3,500 each.
Over the weekend, Gordon said the PRC will most likely suspend its COVID-19 testing due to the still unpaid balances of PhilHealth amounting to over P700 million.
PhilHealth, for its part, said it has already settled around P123 million of its balances to the PRC and that the new claims are still being processed.
"We have already paid last Tuesday around P123 million. However, they submitted a new list of billing since Thursday, Friday and Saturday, and that is the claim for the P714 million," PhilHealth vice president Oscar Abadu said in a House hearing.
Meanwhile, presidential spokesperson Harry Roque hoped that the delay in the processing of payments would be resolved.
"Kung medyo naaantala po, kaunting pasensya lang po and I'm sure that because PRC is led by Senator Richard Gordon, it will be a priority po," he said in a televised briefing on Monday.
"Let's just wait until they thresh out kung ano man iyong nagiging problema ngayon sa PhilHealth at sana po tuloy-tuloy pa rin iyong pagti-testing because we consider PRC as a very important partner of government in the testing capacity."
Asked if he has given a deadline for PhilHealth to settle its balances with the PRC, Gordon just said: "Who wants to stop testing? I don't want to stop testing, kawawa ang tao eh."
The PRC processes 10,000 to 12,000 samples for COVID-19 daily, according to the senator.
Despite the payment issue with PhilHealth, the organization will still accommodate individuals who want to get tested for COVID-19 and will pay for their swab tests, he added. — with Virgil Lopez/RSJ, GMA News