Filtered By: Topstories
News
China happy Philippines will push through with Sangley airport project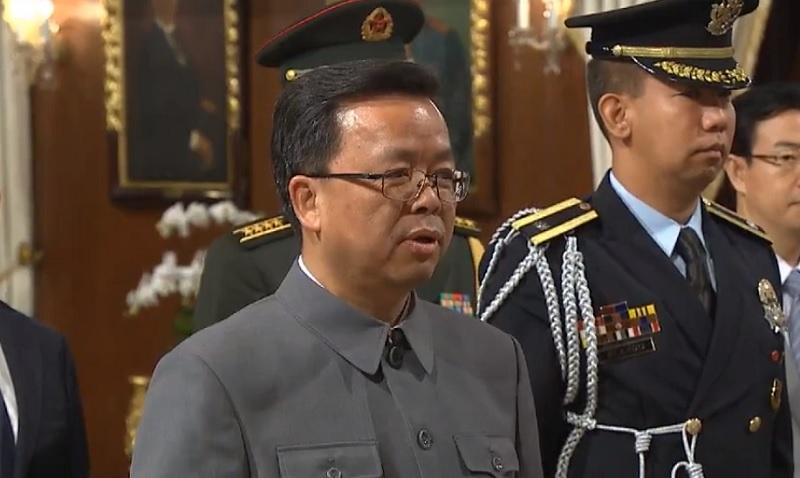 China has welcomed President Rodrigo Duterte's decision to push through with the airport project involving a Chinese firm that was blacklisted by the US for helping build artificial islands in the disputed South China Sea.
Ambassador to Manila Huang Xilian hailed Duterte, calling his pursuit of an independent foreign policy "in line with the fundamental interests of the Philippines and its people."
"I believe that any attempt to undermine the normal economic cooperation between China and the Philippines will never succeed," Huang said in a statement.
Washington said at least 24 state-owned Chinese companies, including subsidiaries of the China Communications Construction Company (CCCC) helped Chinese military "construct and militarize the internationally condemned artificial islands in the South China Sea."
These firms, it said, "must be held responsible" and that individuals connected to these firms, including their immediate family members, will be barred from entering the US.
CCCC and Lucio Tan's MacroAsia Corp. bagged the initial phase of the Sangley Point International Airport (SPIA) project.
Foreign Affairs Secretary Teodoro Locsin Jr. earlier said he would recommend the termination of contracts with the Chinese companies on the US blacklist.
However, Presidential Spokesperson Harrry Roque announced that the Sangley airport project would continue and that all other projects involving Chinese companies that were banned in the US will not be terminated by the Philippine government. The US is a long-time treaty ally of the Philippines and a top trading partner.
Huang said the participation of Chinese companies and individuals in domestic construction activities is "legitimate, lawful and beyond reproach."
Huang said the US sanctions "grossly interferes in China's internal affairs" and "aims to drive a wedge between China and regional countries."
"The pragmatic cooperation between China and the Philippines has always been based on mutual respect, mutual benefit and win-win results, and all projects are all conducted in compliance with the existing laws and regulations," Huang said.
China's Belt and Road initiative and the Build, Build, Build program of the Philippine government, he added, "has achieved fruitful results and is bringing more and more benefits to the people of our two countries."
"Chinese companies have made important contributions in this endeavor," he said.
China, which claims a huge swathe of the South China Sea as part of its territory, beefed up its reclamation activities in disputed areas and transformed previously submerged features into artificial islands with multi-level buildings and runways. It has also installed surface-to-air missiles in these areas, triggering concerns from countries, such as the US, Japan and Australia.
The Philippines in 2013 challenged China's legal basis for its expansive claim before the Permanent Court of Arbitration in The Hague, Netherlands, and won the case in a landmark award in 2016 after the tribunal invalidated Beijing's assertions.
China has ignored and belittled the ruling, maintaining "indisputable" and "historical" claim over nearly the entire waters even as it encroaches on the territories of its smaller neighbors like the Philippines. China has also claimed and developed some features within the West Philippine Sea. -