Filtered By: Topstories
News
IATF approves proposal to reduce physical distancing in public transport vehicles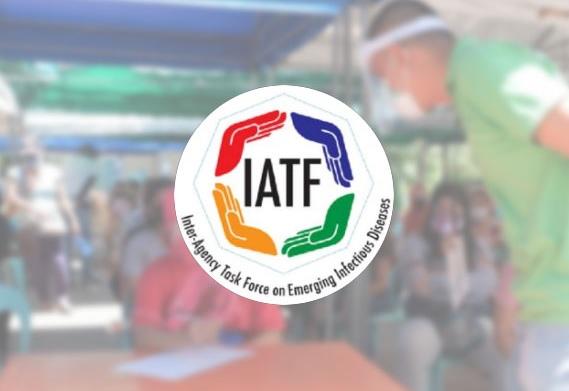 The Inter-Agency Task Force on Emerging Infectious Diseases (IATF-EID) has approved the proposal to increase ridership in mass transport vehicles by reducing the physical distance among commuters.
In a statement issued Friday, Transportation Secretary Arthur Tugade said there is a need to "safely optimize the carrying capacity" of public transport vehicles given that Metro Manila and other nearby areas continue to move towards the "new normal" where more employees are expected to return to their jobs and more industries will resume operations.
The Department of Transportation is receptive to an initial optimization of the physical distancing measure in public transport vehicles to .75 meters among commuters beginning September 14, Tugade said.
It will further be optimized to 0.5 meters after two weeks and to 0.3 meters after another two weeks," Tugade added.
The DOTr reasoned out that with the current health measures, such as the mandatory use of face masks and face shields by commuters, the one-meter physical distancing measure can already be adjusted.
This move was supported by the Economic Development Cluster (EDC) following a consultation with health experts. Aside from wearing face masks and shields, phone calls while onboard mass transport vehicles are prohibited.
Chief implementer of the government's response against COVID-19 pandemic Secretary Carlito Galvez believed that optimizing physical distance among passengers would help ease transportation woes among commuters.
"With public transportation, there is faster recovery of lives and livelihoods as we push forward under the new normal," Galvez said.
For railway lines, the expected increase in passenger capacity is supported by data based on physical simulation. Below is the adjusted passenger capacity of railway lines based on reduced physical distancing per train set:
LRT-1
1-meter: 155
0.75-meter: 204
0.5-meter: 255
0.3-meter: 300
LRT-2
1-meter: 160
0.75-meter: 212
0.5-meter: 274
0.3-meter: 502
MRT-3
1-meter: 153
0.75-meter: 204
0.5-meter: 255
0.3-meter: 286
PNR
1-meter: 166
0.75-meter: 184
0.5-meter: 256
0.3-meter: 320
For class 2 modern public utility vehicles and public utility buses, optimizing the physical distance between passengers means that standing passengers could already be allowed, the DOTr said.
It added that as for airlines and passenger ferries, optimizing the physical distance between passengers will mean more passengers can be allowed to enter airports and seaports.
This will also mean an increase in the passenger load capacity on roll on-roll off passenger vessels:
1-meter: 50%
0.75-meter: 75%
0.5-meter: 85%
0.3-meter: 100%
— RSJ, GMA News