Filtered By: Topstories
News
Año prefers one-meter distance among commuters; says effects of reduced physical distancing will be monitored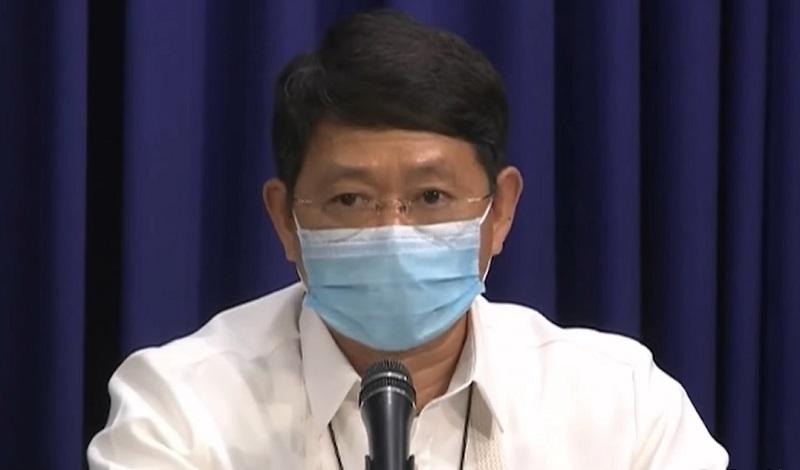 For Interior Secretary Eduardo Año, providing additional mass transport vehicles for commuters is better than reducing the physical distancing among passengers.
In a television interview on Monday, Año said he prefers to impose the one-meter distance among passengers in public transport vehicles, but added that reducing the distance is a "collective decision."
"Personally, I would like to abide by the one-meter standard of physical distancing. If we can actually provide more transport to our people rather than reducing the distance..." Año told ANC.
He said the easing of physical distancing in public transport was due to the clamor from the transportation sector.
The Department of Transportation is receptive to an initial optimization of the physical distancing measure in public transport vehicles to .75 meters among commuters beginning September 14.
According to DOTr chief Arthur Tugade, the distance will further be reduced to 0.5 meters after two weeks and to 0.3 meters after another two weeks.
Año said the national government would continue to monitor the effects of this new regulation. If it brings negative results in the health of the public, he noted that there could be adjustments in its implementation.
"There will be marshals in the public transportation and then we will review and of course monitor, we will check what is really the effect of this deduction of the distance and this sort of you know, still subject for changes if there are adverse effects on this deduction of distance," he said.
Earlier, the Department of Health advised the public to be "extra vigilant" against COVID-19 amid the reduction of physical distancing. — RSJ, GMA News