Filtered By: Topstories
News
Tugade says reduced physical distancing in public transpo has IATF's blessing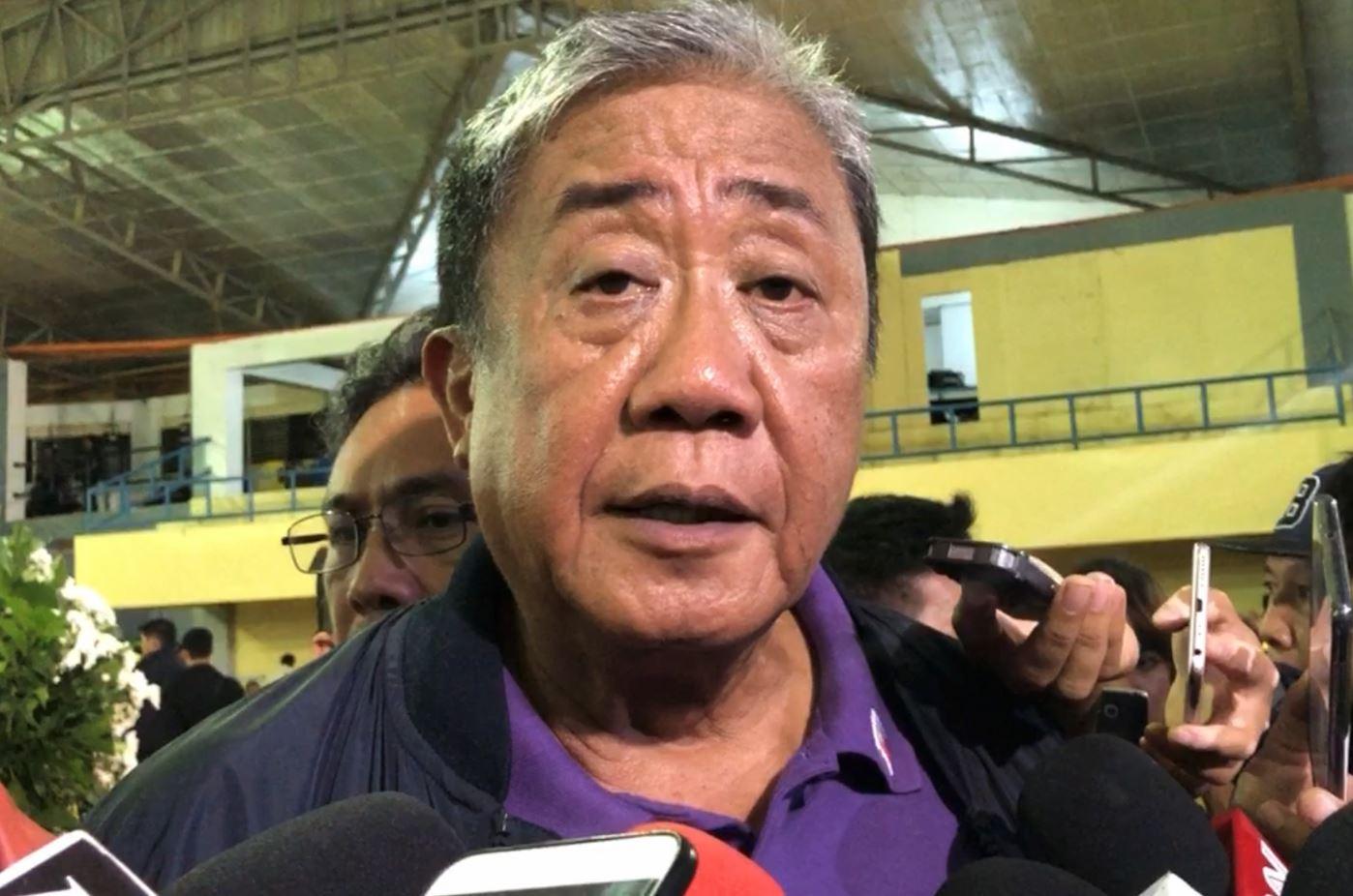 Transportation Secretary Arthur Tugade on Tuesday defended his department's move to gradually reduce physical distancing in public transport systems starting September 14, saying it was backed by research and a simulation process.
During the House appropriations panel deliberations on the proposed 2021 budget of the Department of Transportation, Tugade said the new protocol has the blessing of the Inter-Agency Task Force (IATF) for the Management of Emerging Infectious Diseases, the policy-making body in the government's response against COVID-19.
"The authority to reduce the social distancing from one meter is not solely the making of DOTr, it is a decision by IATF," Tugade said.
"The decision to reduce social distancing is not a product of knee-jerk reaction but also a product of research and a product of simulation which we have done at the PNR (Philippine National Railways)," he added.
At the same time, Tugade said that there are other countries that have reduced their physical distancing "from one meter and downwards."
According to the new protocol, the current one-meter distance in public mass transport systems would be optimized to 0.75 meters beginning September 14. It could be further reduced to 0.5 meters after two weeks, and to 0.3 meters after another two weeks.
The IATF is set to tackle the new protocol later in the day amid opposition to it, including from health workers.
Tugade said reducing the physical distance in public transportation systems will not endanger the health and safety of commuters if the minimum health standards will be strictly implemented like wearing of face masks and face shields, no unnecessary talking, no eating, and no use of cellphones, among others.
"In a meeting yesterday, there was a group of physicians, which included Dr. [Manuel] Dayrit, and they explained to us that there was also a study that if this minimum protocol will be done, then the contagion or this threat of COVID-19 will not be exposed or aggravated," he added.
At the same time, Tugade said reducing the physical distance in public mass transportation systems does not mean that passengers will all be cramped inside the vehicle.
"Just by way of generic presentation, sa jeepney tsaka sa bus, ang idadagdag lang diyan isa, dalawa, tatlo hanggang apat na pasahero. Doon sa tren, ang idadagdag depende sa configuration, 40, 50 or 60 [na pasahero], ganon po yan," he said.
"Bagamat sabi ng IATF pUwedeng i-reduce to .50 'yan, ang ginawa ng DOTr, ginawang calibrated. Huwag nating ituloy agad sa .50, umpisahan natin sa .75 at pag-aralan natin kung merong epekto ito. Two weeks, it becomes gradual. Kung walang problema diyan then pupunta ka doon sa yarda na .5. Another two weeks, pupunta ka sa .3," he added.
Tugade, however, admitted that reducing the physical distance will not completely resolve the shortage of public transport systems, although it is the quickest way they could address the problem for now.
Other measures that the DOTr is trying to do is improving and adding more public utility vehicle units, increasing the speed and headway in the rail system, employing shuttle services, and proposing adjustments on work schedules such as a four-day work week or a flexible work schedule, he said.
"What I'm trying to say, to solve the dearth in transportation, you must have a whole of government approach. Hindi lang sa tinatawag nating transportasyon," he added.
The DOTr is proposing a budget of P143 billion for 2021, which is 44% higher than their allocation of P99 billion under the 2020 General Appropriations Act. —KBK/BM, GMA News