Filtered By: Topstories
News
It's final: Supreme Court denies lawyer's petition for Duterte's health records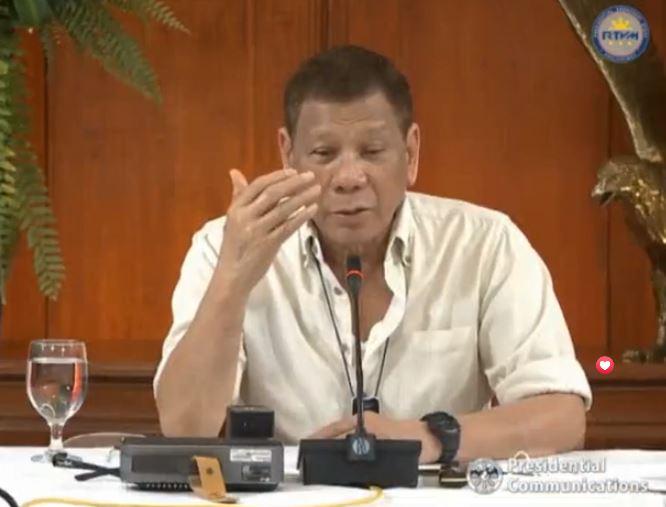 The Supreme Court (SC) now considers final its decision that rejected a lawyer's petition for Malacañang to be compelled to disclose the health records of President Rodrigo Duterte.
This came as the court denied the motion for reconsideration filed by the petitioner, Dino de Leon, for what it said was his failure to present a "substantial argument to support a case for mandamus."
The tribunal said De Leon raised in his motion for reconsideration the same arguments that he had presented in his dismissed petition.
The SC earlier ruled that De Leon failed to show that disclosing the President's health records was a "ministerial duty" of Malacañang and that he had a "clear legal right" to demand its performance.
"The Resolution dated May 8, 2020 dismissing the Extremely Urgent Petition for Mandamus is deemed final. No further pleadings or motions shall be entertained in this case," the court said in a September 8 resolution.
Last April, De Leon petitioned the SC to compel the Office of the President to release to the public Duterte's health records, alleging that the nation's leader appeared unwell in public addresses during the COVID-19 emergency.
The lawyer also cited the illnesses that Duterte had admitted to having: Buerger's disease, Barrett's esophagus, gastroesophageal reflux disease, spinal issues, daily migraines, and myasthenia gravis.
The SC dismissed his petition last May without requiring the government to comment, saying his claims of the President's serious illness were "unsubstantiated."
De Leon later returned to the SC to press the justices to act after Duterte said that his doctor had advised him to stop drinking because his Barrett's esophagus was "nearing" stage one cancer.
The President's spokesman Harry Roque subsequently claimed that Duterte just repeated what his doctor had told him "a long time ago."
Roque said Duterte is "fit and healthy for a person his age." — RSJ, GMA News