Filtered By: Topstories
News
DepEd chief vows participation of 900,000 teachers in 2022 elections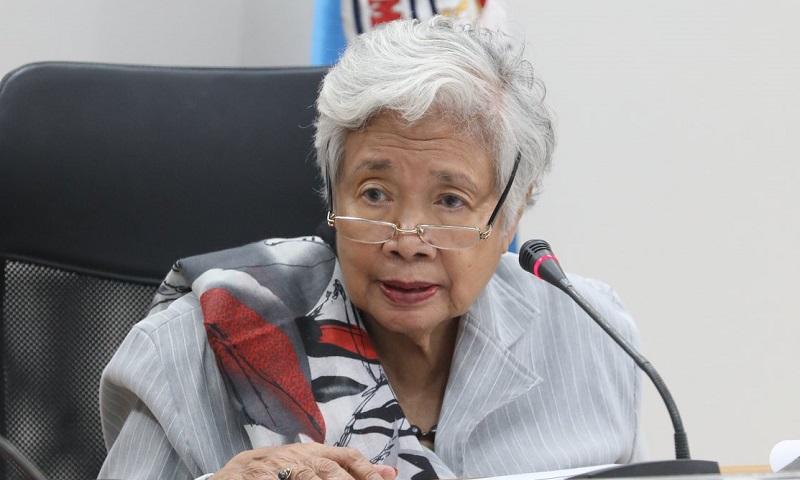 The government can count on the participation of 900,000 public school teachers in the upcoming 2022 polls, Education Secretary Leonor Briones said Friday.
During the Senate budget hearing for the proposed P606.5-billion budget of the Department of Education (DepEd) and its attached agencies, Senate Committee on Finance chairperson Sonny Angara asked if there will be enough teachers to do multiple shifts if the polls will run for two to three days.
"We have 900,000 teachers and during the last elections the law provides that the participation in the electoral process has to be voluntary. If we go by experience in last year's elections, practically all except those who are unable physically to participate, volunteered," Briones said in response.
"It has become part of the tradition that teachers are trusted and they live up to this very high level of trust. I would imagine that if there is a decision, especially if it is covered by law, our teachers will participate," she added.
Briones further said the law provides that volunteers from other sectors of society may also be recruited during elections if the teachers' workforce is not enough.
In 2019, over half a million teachers in the country took part in the midterm elections.
Angara requested DepEd to submit in writing more details of the teachers' participation in the electoral process in the country.
On Thursday, the Commission on Elections said it plans to conduct the May 2022 elections within two to three days, in a bid to minimize the number of voters flocking to voting precincts if the COVID-19 pandemic remains to be a concern during that time. —LBG, GMA News