Filtered By: Topstories
News
LOOK
Rolly batters airports in Bicol Region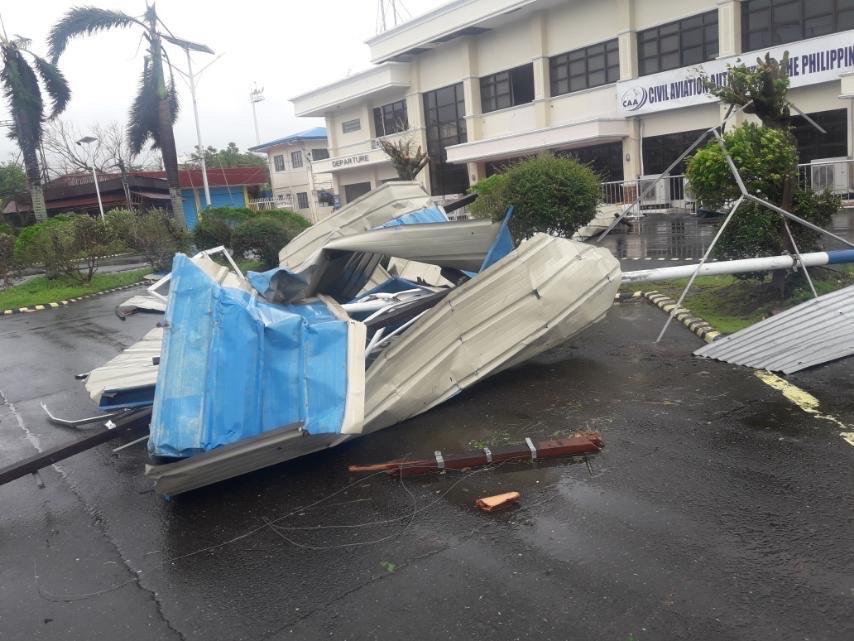 Several airports in Bicol Region sustained damage after they were hit hard by Typhoon Rolly on Sunday, the Civil Aviation Authority of the Philippines (CAAP) said.
Citing a report from Area Center 5, CAAP said the Naga Airport's Passenger Terminal Building, Fire Station Building, Administration Building, and vehicular parking area were battered by the onslaught of Rolly.
Photos from CAAP show ceilings, roofs, and window panels blown away by strong winds.
"Engineers from the Area Center and the Aerodrome Department from the head office shall be dispatched immediately once weather and safety conditions permit, in order to assess the actual damages and come up with the necessary plans and actions for the urgent repairs needed," CAAP said.
The Legazpi airport passenger terminal building also sustained minimal damages, with ceiling boards in the terminal building dismantled by Rolly.
CAAP said that Virac Airport, meanwhile, "still cannot be contacted as lines are cut off."
"Once Legaspi tower is operational, [the] tower will immediately coordinate with Virac tower for updates," it said.
Tropical Cyclone Wind Signal No. 4 remains raised over 16 areas across the country as Rolly made its third landfall in San Narciso, Quezon.—AOL, GMA News