Filtered By: Topstories
News
PNP open to probe on slay of NDFP consultants in Rizal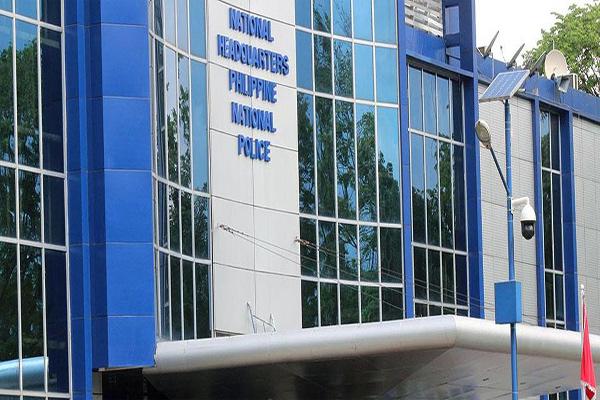 The Philippine National Police (PNP) is open for any investigation on the police operation that killed National Democratic Front of the Philippines (NDFP) peace consultants Eugenia Magpantay and Agaton Topacio last week in Angono, Rizal, its chief Police General Debold Sinas said Monday.
The Communist Party of the Philippines (CPP) has said the murder of the couple, both senior citizens, was the most recent in the string of killings and legal persecution against NDFP peace negotiators, noting that the couple did not resist arrest.
"Kung kineclaim ng CPP-NPA kung anong bagay-bagay, we will not react on that. That's just their allegation. If they want, they could always file a case in court kung mayroon po tayong ebidensya. Kung wala, buti pa tumahimik na lang tayo," Sinas said.
"Pag sinabi ng mga terorista na hindi manlaban, sa kanila 'yun. We are open for any investigations naman and these two, accordingly, ay napag-alaman namin are not just ordinary couple. They are hardened terrorists..." he added.
"Ang paglaban ay hindi sa tanda, wala sa tanda 'yan..." Sinas said.
Sinas said the Criminal Investigation and Detection Group of the Calabarzon police just implemented the search warrants against the couple last November 25 for alleged violations of the Republic Act 10591 or the Illegal Possession of Explosives.
The warrants of arrest for homicide and murder cases were also implemented against them, Sinas said.
Police claimed that Topacio and Magpantay resisted arrest, which resulted in an encounter. The injured couple was brought to the Rizal Provincial Hospital but was declared dead on arrival by the attending physician.
"Actually the CIDG-IV A at saka 'yung kuwan mayroon silang search warrants and warrant of arrest against the couple. So, inimplement 'yun. During that time, there are firearms recovered sa kanila so 'yung judgment call ay nasa kanila," Sinas said.
"Noong after inimplement po 'yung search warrant ay napag-alaman na ganoon pala sila kalalim sa underground movement. As to the circumstances of the shooting, it's the people who implemented the search warrant and the warrants of arrest ang nakakaalam," he added.
The CPP said it is not buying the claims of the police that the couple resisted arrest because in their physical state, "the couple would not have been able to manage the sheer number of weapons claimed to be found in the scene, much less put up a rigorous gun battle."
"The police operation was treacherously carried out at 3 in the morning while victims were surely fast asleep. Police claims they were fired on their approach is absurd. Reports indicating recovered firearms are patent lies," the CPP said.
According to the CPP, President Rodrigo Duterte, the National Task Force to End Local Communist Armed Conflict, and Sinas were the masterminds behind the killing of Magpantay and Topacio.
Police said high powered weapons were recovered from the couple.
According to Sinas, the Internal Affairs Service will conduct a motu propio investigation on the incident.—AOL, GMA News