Filtered By: Topstories
News
Duque: COVID-19 vaccine deal with Pfizer remains underway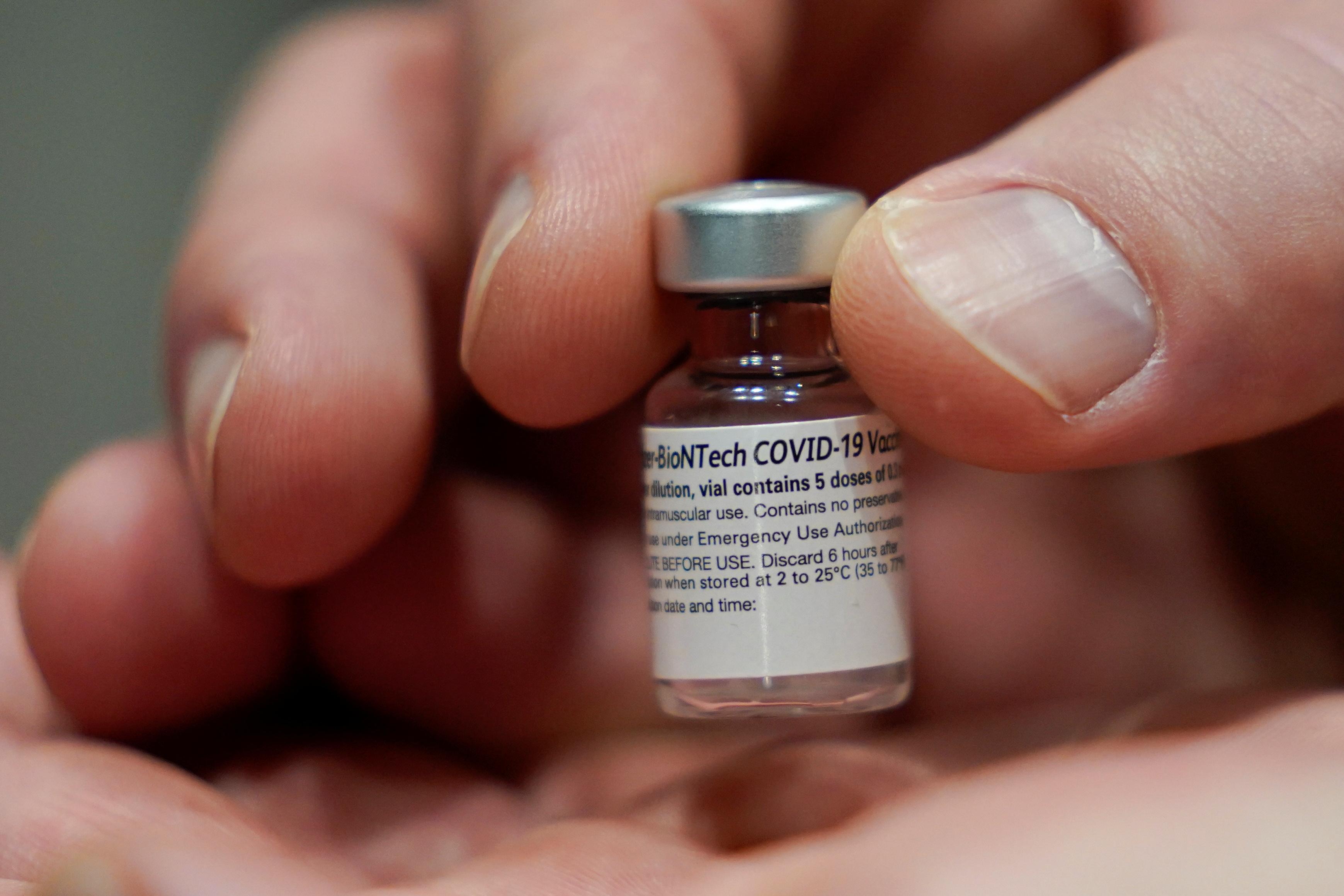 Health Secretary Francisco Duque III has belied the claims of Foreign Affairs Secretary Teodoro Locsin Jr. that the Philippines' bid to secure 10 million doses of COVID-19 vaccine from American firm Pfizer was bungled by an unnamed Philippine official, saying that COVID-19 vaccine negotiations with Pfizer is still ongoing.
"There is no such thing as dropping the ball," Duque said, responding to Locsin's comments that somebody dropped the ball on securing vaccine supply from Pfizer that was supposed to be shipped to the Philippines by January 2021.
Further, Locsin said that these vaccines are bankrolled by the World Bank and Asian Development Bank.
"Negotiations are ongoing, tuloy-tuloy po," Duque added.
In a Twitter post on Tuesday, Locsin said somebody committed a mistake which apparently affected the shipping of Pfizer vaccines to the country.
On Wednesday, Locsin refused to name who "dropped the ball" on the supposed delivery to the Philippines of 10 million doses of Pfizer COVID-19 vaccine this coming January.
Duque, meanwhile, said the DOH signed a Confidentiality Disclosure Agreement (CDA) with Pfizer in October, and that vaccine czar and Secretary Carlito Galvez also signed the CDA with Pfizer this month.
"Secretary Galvez is best to speak on what stage our negotiations are in," Duque said.
Duque said that Galvez will discuss the list of COVID-19 vaccine supply deals that the Philippine government is working on securing during a media forum with the Health Department on Friday.
Vaccines developed by Pfizer together with BioNTech, Moderna and AstraZeneca have been proven at least 90% effective after human trials.
That of Pfizer-BioNTech and Moderna were even found 95% effective after human trials.
Only the COVID-19 vaccine developed by Pfizer-BioNTech, however, has secured emergency use authorization by regulatory agencies in the United Kingdom, United States and Canada.
The Philippines already secured 2.6 million COVID-19 vaccine doses from AstraZeneca, a supply good for one million people. The said supply, however, was bankrolled by the private sector for donation to the Philippine government.
The Philippines has recorded 451,839 COVID-19 cases so far.
Of this number, 418,867 recovered while 8,812 died.
The number of active cases is at 24,160. — RSJ, GMA News