Filtered By: Topstories
News
Duterte recalls order allowing face-to-face classes amid new COVID-19 variant abroad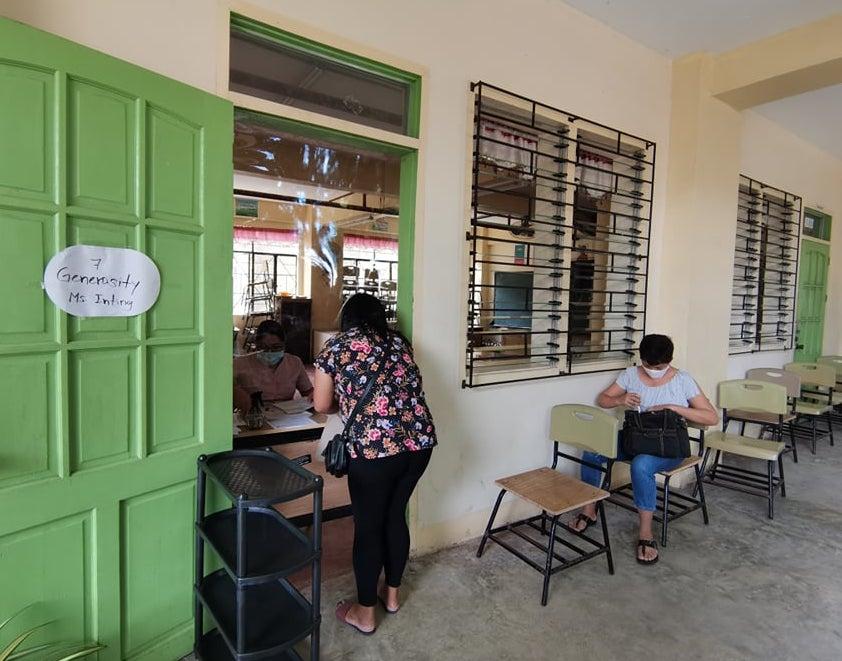 President Rodrigo Duterte has decided to take back his order allowing a dry run of face-to-face classes in January 2021 in select areas following reports of a new COVID-19 variant in the United Kingdom.
On December 14, the President approved the DepEd's earlier proposal to conduct face-to-face classes in areas with a low risk of coronavirus disease 2019 (COVID-19).
"I'm calling back the order and I will not allow face-to-face classes for children until we are through with this. We have to know the nature of the germ that we are confronting," Duterte said during a post-Christmas meeting with members of the Inter-Agency Task Force on the Management of Emerging Infectious Diseases and experts that was broadcast live.
"I am canceling the order I gave a few days ago, a few weeks ago to Secretary Briones of the Education Department. To suspend everything, all activities of children, especially 'yung face-to-face classes," he later added.
Duterte was referring to the SARS-CoV-2 VUI 202012/01 (Variant Under Investigation, year 2020, month 12, variant 01).
In response, Education Secretary Leonor Briones heeded Duterte's new order.
"We will implement the President's instructions to recall limited face-to-face classes in the light of recent development," Briones said in a text message read aloud by presidential spokesperson Harry Roque during the meeting.
Health undersecretary Maria Rosario Vergeire said the DOH has yet to see the new variant of COVID-19 in the Philippines.
Meanwhile, Singapore has confirmed its first case of the new coronavirus variant found in the United Kingdom. Duque said Australia and Hongkong have also reported cases based on the new variant.
The Health Secretary has said that though evidence suggests a "higher transmissibility" for the new COVID-19 variant, there is no indication that it causes a more severe disease among humans.
"Wala pa tayong alam. I cannot take the risk of allowing the children. That would be a disaster, actually. So [I am] mindful of that," Duterte said.
The Philippines has suspended all flights from the United Kingdom amid concerned on the new variant. The suspension started on December 24, 2020 at 12:01 a.m. and will end on December 31, 2020.
Duterte removes mask
During Saturday's meeting, Duterte decided to remove his face mask briefly saying it was getting in the way of his speaking.
"Pardon me if I remove my mask, I cannot pronounce the words properly. This thing is bothering me. Pasensya na kayo," Duterte said.
"Hindi naman siguro, wala namang hulihan dito. Well, no one is above the law. When it says that you are violating a certain regulation. Ang problema hindi ako makapag salita. I seem to stammer, ang bunganga ko," he added.
He later replaced his face mask.
The President in July called on the police to arrest and subsequently detain those who will not wear a face mask amid the COVID-19 pandemic. -MDM, GMA News