Filtered By: Topstories
News
Sotto: Death penalty, hybrid elections, OFW dep't among Senate's priorities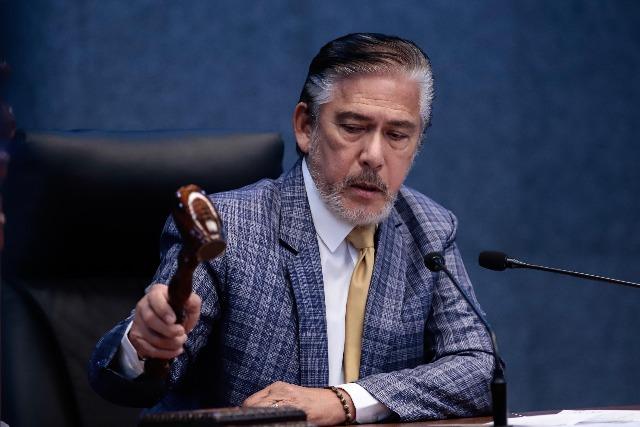 The re-imposition of the death penalty will be among the priority measures to be tackled in the Senate in the continuation of the second regular session of the 18th Congress, Senate President Vicente Sotto III said Monday.
Calls for the revival of capital punishment, which was abolished in the country in 2006, were sparked by policeman Jonel Nuezca's murder of his neighbors Sonya and Frank Gregorio last week.
There are 10 death penalty bills pending at the committee level in the upper chamber. Senate committee on justice chairperson Richard Gordon, who will call and preside over the hearings, is against the reimposition of capital punishment.
Sotto has earlier said that he is only in favor of reviving the death penalty if it were to be limited to big-time drug convicts.
Also included in the priority measures of the Senate is the creation of the Department for Overseas Filipinos. Before Congress went on break, the hearing for this bill was deferred after Senate Minority Leader Franklin Drilon asserted that rightsizing of government bureaucracy must come first.
Its counterpart bill in the House of Representatives was already approved last March.
The proposed Hybrid Election Act, which seeks to recognize both electronic and manual tallying of votes, was also among the listed priority bills. It was sponsored on the floor earlier this month.
Amending the Anti-Money Laundering Act, which was recently approved on second reading, is likewise a priority.
Other bills included on the list were the proposed Medical Reserve Corps Act; creation of a Disease Prevention and Control Authority; National Land Use Act; E-Governance Act; Boracay Island Development Authority; National Housing Development Act; Amendment to Continuing Professional Development Act of 2016; and Internet Transactions Act.
The proposed Military and Uniformed Personnel Services Separation, Retirement, and Pension Act; amendments to the Retail Trade Liberalization Act of 2000; Magna Carta of Barangay Health Workers; increasing age of statutory rape; Expanded Solo Parents Welfare Act; amendments to Public Service Act; Potable Water Supply for Every Barangay; and creation of the Presidential Drug Enforcement Agency are also among the top priorities of lawmakers.
The list was crafted based on both houses' common legislative agenda that were identified during a Leader's Meeting in November.
Congress is scheduled to resume session on January 18 but committee hearings may still be conducted prior to the said date. — BM, GMA News