Filtered By: Topstories
News
ECONOMIC CHA-CHA
DOF chief Dominguez says restrictions on foreign ownership of land should stay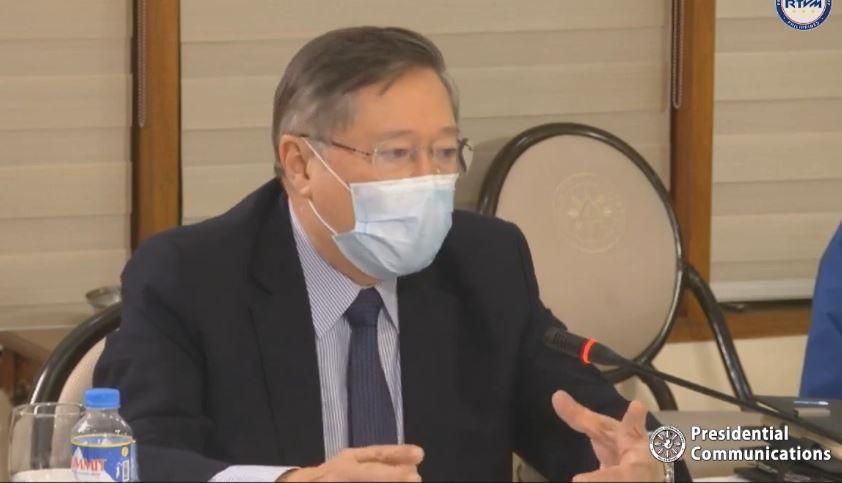 While Finance Secretary Carlos Dominguez III is generally supportive of lifting the "restrictive" economic provisions in the 1987 Constitution, he said restrictions on foreign ownership of land should be exempted.
Dominguez made the remark on Tuesday as he presented his position on the proposed Charter change (Cha-cha) before the House Committee on Constitutional Amendments.
During his presentation, Dominguez said that removing the restrictive economic provisions in the 1987 Constitution "would be a significant factor in revving up the Philippine economy and sustaining its recovery."
"It is never a good idea to tie down our economy to a fixed set of policies. In a world that is constantly innovating, it is always better to have an adaptable economic policy regime," he said.
Dominguez pointed out, however, that the ban on foreign ownership of land should remain as this "evokes strong emotional reactions."
"You cannot ignore the colonial past of the Philippines where it was thought that foreigners came and ended up owning the land, dispossessing the Filipinos," he said.
"The rest of the investment liberalization strategies should accomplish enough to enable our rapid economic recovery," he added.
Resolution of Both Houses No. 2, which is the subject of the ongoing deliberations of the panel, inserts the phrase "unless otherwise provided by law" to the constitutional provisions on national patrimony and economy; education, science and technology, arts, culture, and sports; and on general provisions to give Congress flexibility to enact laws that would free up the economy to foreign investors.
Dominguez admitted that the manner of lifting these restrictions is a political issue, and thus he would rather not advise lawmakers on how they should go about it.
"Nonetheless, I ask our legislators to act on something that is doable. What is most important is to undertake what is immediately achievable," he said.
"It is preferable of course to achieve the liberalization reforms in one blow. But if there are things that we can do to open up the economy through administrative measures, we must implement them. If there are areas we can liberalize by amending our existing laws, then let's do that," he added.
For one, Dominguez agreed that the restriction on foreign investments in the country must be lifted, as this has long forced the public to depend on "undercapitalized Filipino businesses."
"Liberalizing the participation of foreign risk capital in this area by encouraging experienced and strategic investors to expand services would improve the delivery of our public utilities in our country," he said.
"Our lawmakers can make this happen by approving amendments to the 84-year-old Public Service Act," he added.
Dominguez also noted that while natural resources belong to the state, it does not necessarily mean that only Filipinos can exploit it.
"What is important is that the state collects the proper royalties and ensures that the proceeds benefit the Filipino people," he said.
"We have foregone many opportunities for efficient, responsible and sustainable exploitation of our natural resources as a result of the limited participation of international investments," he added.
Dominguez also supported allowing foreigners to practice their professions in the country.
"It will benefit our people if we allow foreign professionals to practice their professions here and, on the principle of reciprocity, demand our own professionals be allowed to practice abroad. This will broaden the international markets for Filipino professionals," he said.
Speaker Lord Allan Velasco, who authors RBH No. 2, has maintained that opening up the country to foreign investors is crucial to help the Philippine economy recover from the impact of the COVID-19 pandemic.
"As global economies slowly start to reopen, we cannot allow the Philippines to lag behind in terms of investments and opportunities. We need to seize the momentum if we are to fully recover from the economic devastation of COVID-19," he said.
"RBH 2 seeks to liberalize the restrictive economic provisions in the Constitution that prevent us from becoming fully competitive with our Asian neighbors," he added.
Velasco said they are aiming to finish the Cha-cha deliberations before the end of 2021 and present it to the public for ratification alongside the 2022 elections. —KBK, GMA News