Filtered By: Topstories
News
Parlade remark on Anti-Terror Law vs. journo hurts gov't case, says Lacson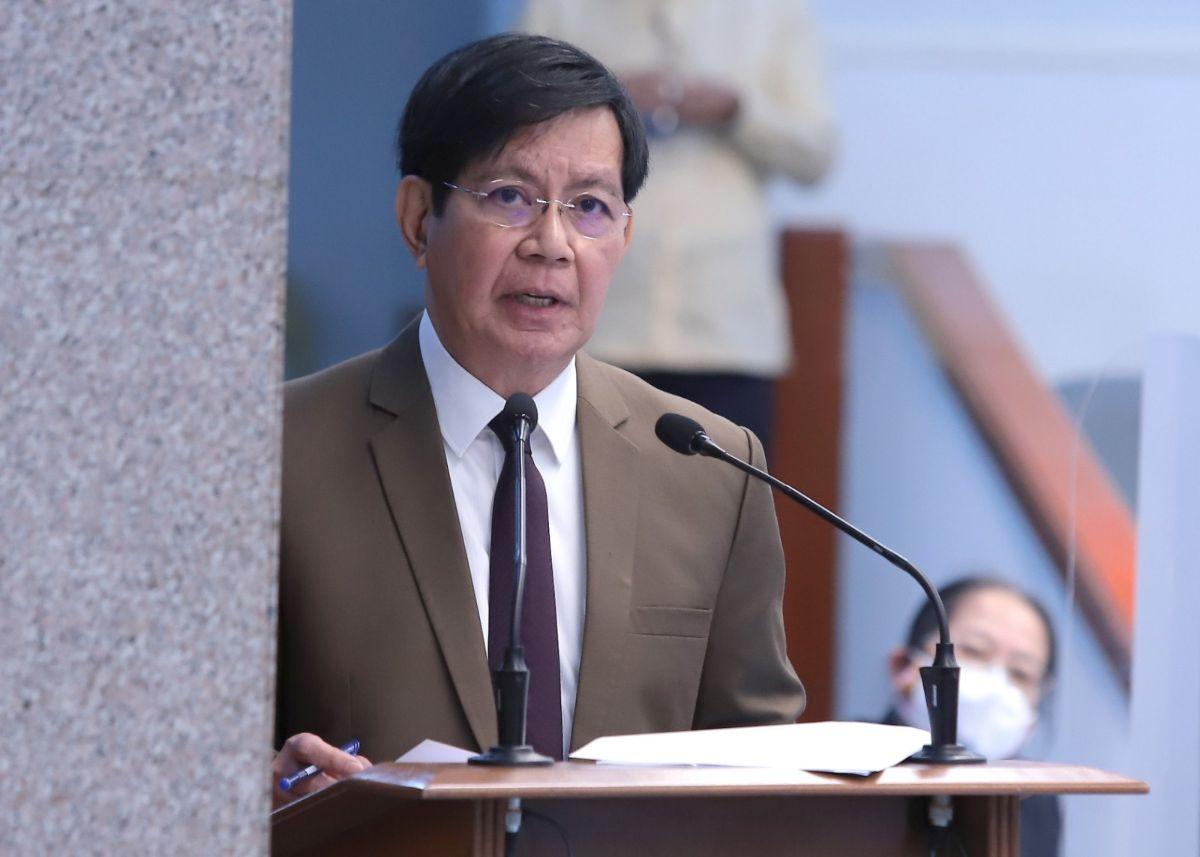 Southern Luzon Command Chief Antonio Parlade, Jr.'s threat to sue a journalist for aiding a terrorist over a news report on alleged torture hurts the government's argument that the Anti-Terrorism law is legal, Senato Panfilo Lacson said.
Lacson, a former Philippine National Police chief, issued the statement after Parlade denounced Tetch Torres-Tupas of Inquirer.net for her story on the two members of the Aeta community who sought help from the Supreme Court after being allegedly tortured by state forces.
"While Defense Secretary Delfin Lorenzana should be commended for taking a step backward in agreeing to open the lines for future discussions with University of the Philippines President Danny Concepcion in finding a common ground to resolve the issues involving the state's security concerns and the UP alumni's time-honored academic freedom, Armed Forces of the Philippines Lt. Gen. Antonio Parlade Jr. keeps opening new fronts for the defense establishment to address which could have been avoided but for his careless and insensitive remarks," Lacson said.
Lacson is one of the authors of the The Anti-Terrorism law which is facing 37 petitions questioning its legality before the Supreme Court, largely because of its provision allowing the Anti-Terrorism Council to identify suspected terrorist and jail these individuals for as long as 24 days without filing a charge against them.
"Coming at a time when the Solicitor General [Jose Calida] is defending the Anti-Terrorism Act of 2020 against 37 petitions, particularly on the issue involving "overbreadth doctrine" among others, such remarks from a high-ranking military official is uncalled for and totally unnecessary," Lacson pointed out.
Lacson then argued that basic freedoms that remain to be protected and upheld under RA 11479 (Anti-Terrorism law), "foremost is the freedom of speech or expression."
"Accusing a journalist of "aiding the terrorists by spreading lies," assuming that such comment was accurately attributed to him, surely does not help the government to convince the magistrates of the Supreme Court to rule in its favor," Lacson said.
Screenshots of Parlade's Facebook posts threatening Tupas showed that he agreed with one Facebook user's suggestion that Tupas is aiding a terrorist and thus, must be prosecuted under the Anti-Terrorism law.
Article 3, Section 4 of the Philippine Constitution states that "No law shall be passed abridging the freedom of speech, of expression, or of the press, or the right of the people peaceably to assemble and petition the government for redress of grievances."
The National Union of Journalists and the Justice and Court Reporters Association have expressed alarm over Parlade's remark, saying his behavior proves why Anti-Terrorism law should be junked by the High Court. -NB, GMA News