Filtered By: Topstories
News
Duque claims Philippines doing well in handling COVID-19, cites cases per million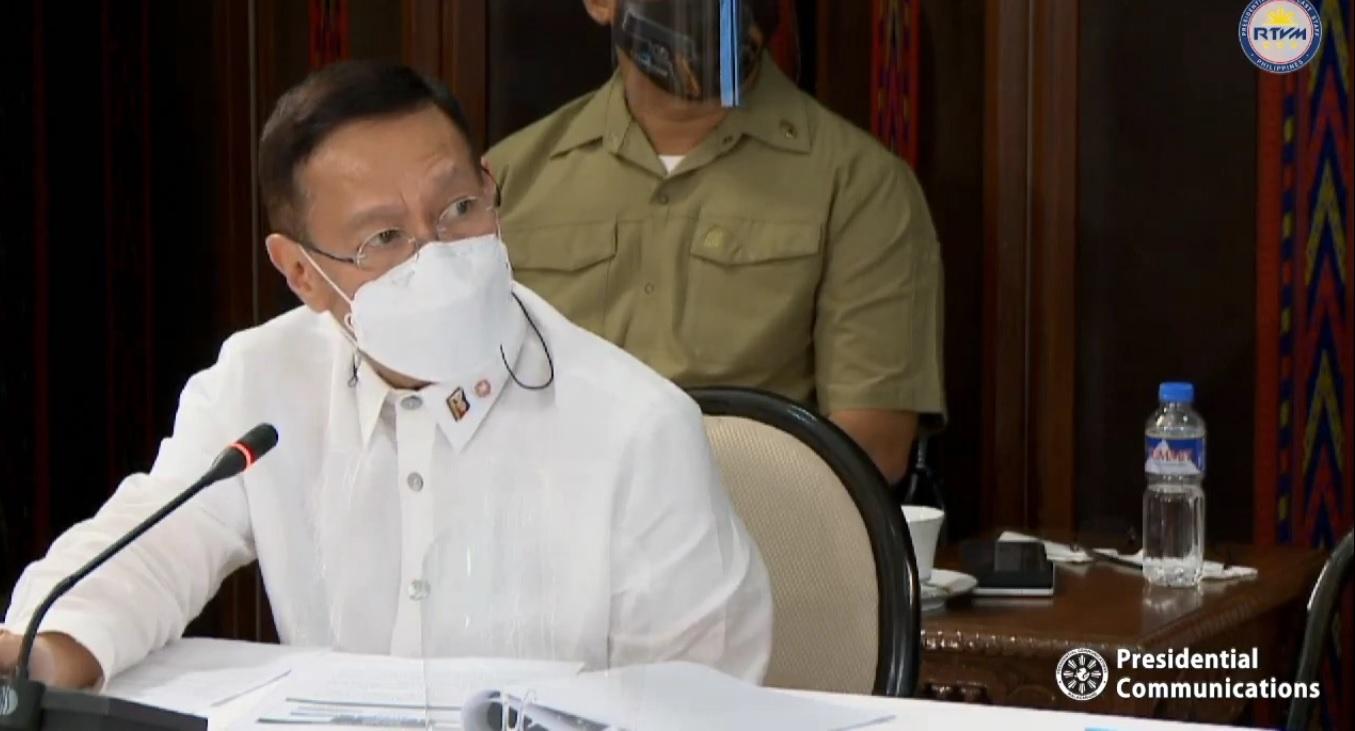 Health Secretary Francisco Duque III on Monday night claimed that the Philippines' COVID-19 pandemic response is improving, citing global rankings in terms of total cases, active cases, morbidity, mortality and case fatality rate.
In a nationally televised briefing with President Rodrigo Duterte, Duque said that in the global list, the Philippines currently ranks 32nd in terms of the total number of COVID-19 cases.
"Noong October, number 18 tayo. In other words, mataas na mataas 'yong bilang ng kaso natin. Noong dumaan ang November at December at napalakas po natin ang ating pandemic response with the help of local government units and also commending the discipline and the compliance of our citizens with our minimum public health standards kaya bumaba na po ang ranking natin," Duque said.
In terms of the number of active cases, he said the country ranks 44th with 27,992.
Duque said other countries are worse off as Malaysia, which is a smaller country than the Philippines, has 51,241 active cases, while Indonesia has 176,291.
In terms of COVID-19 cases per million population, Duque said the Philippines ranks 134th with 4,987 cases per million population.
"'Yan po ang ating morbidity rate sa COVID-19, samantalang 'yong iba, kung titingnan niyo ang tataas," he said.
"Singapore is even bigger in terms of their total cases per million population, 10,200 per million population. And all the rest, they are about five to 10 times bigger — their case per million," he said.
When it comes to COVID-19 fatalities per million, Duque said the Philippines ranks 114th with 101 deaths per million.
"Samantalang 'yong iba, halimbawa sa United Kingdom, 1,651. It's like 15 times more than the Philippines — 'yong number of deaths per million population. Sa United States of America, 1,377. Sa Italy, 1,505. Samantalang tayo po, 101 per million population," he said.
Moreover, in terms of case fatality rate, the Philippines ranks 73rd with 2.2 percent.
"We are lower than Myanmar and Indonesia. The lower we are, the better our ranking," Duque said.
The country has 538,995 infections with 499,772 recoveries and 11,231 fatalities as of Monday afternoon.
The Philippines has already allocated P73.2 billion for the procurement of the vaccines, with P40 billion coming from multilateral agencies, P20 billion from domestic sources, and P13.2 billion from bilateral agreements.
The Philippines aims to secure 146 to 148 million doses of COVID-19 vaccines. It targets to begin its mass inoculation program this month. -- BAP, GMA News