Filtered By: Topstories
News
Makabayan bloc files bill seeking a manual-automation poll system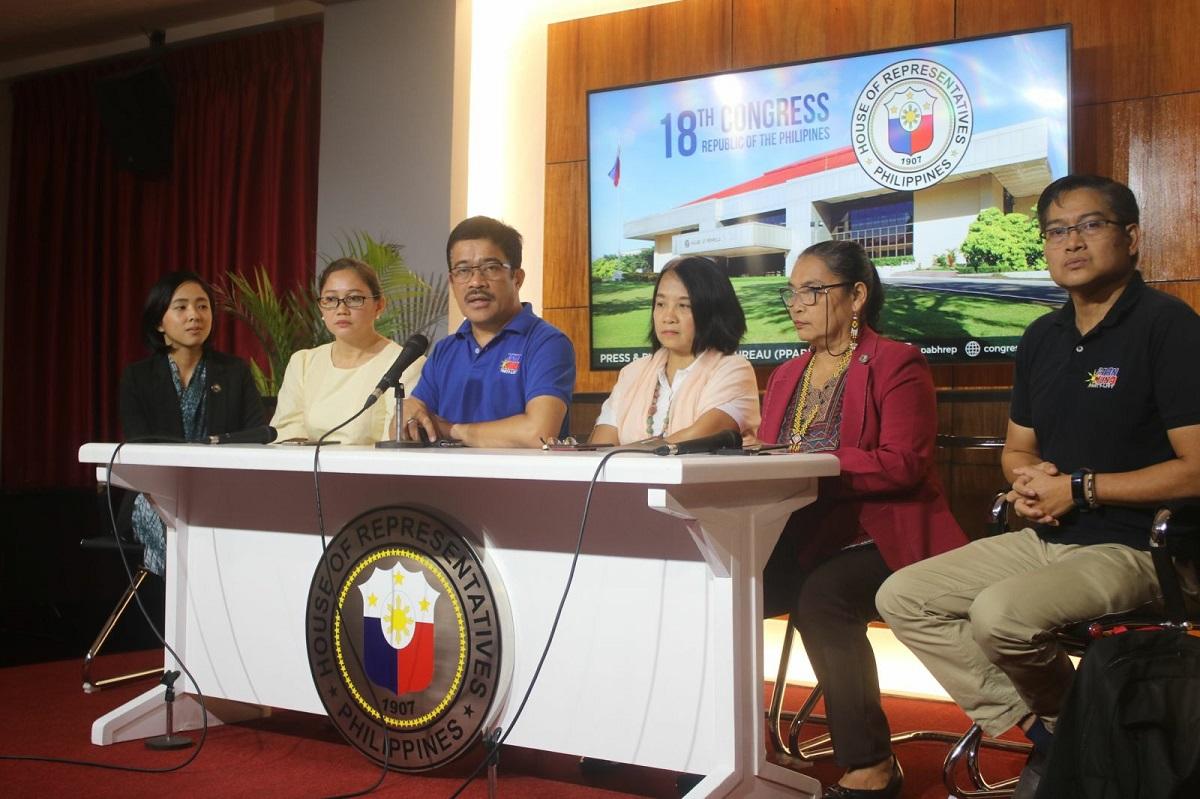 The Makabayan bloc has filed a bill aiming to provide a transparent and alternative manual-automation election system in the Philippines.
In filing House Bill 8644 or the Act Providing for Transparent Alternative Manual-Automation Election System for Philippine Elections and For Other Purposes, lawmakers Carlos Isagani Zarate, Ferdinand Gaite, Eufemia Cullamat, France Castro, Arlene Brosas and Sarah Elago stated the problems being encountered in automated polls.
"The problem in purely automated elections is the lack of transparency and accountability in the entire process, and, in the end, the credibility of the elections because of the absence of a verifiable process that would assure the voters that their votes were properly counted and canvassed," they said.
They noted that the lack of transparency in the election system makes it difficult to look into the alleged rampant electoral fraud such as tampering with source code, hacking, manipulating votes, and absence of scan and ultraviolet security, among others.
"The proposed bill aims to provide a solution to the problem: It will retain the speed of automation in the canvassing process where large scale fraud and delay normally takes place, but will institute a manual voting process in the precinct level to verify and validate the results of the automated canvassing process," the lawmakers said.
Under the proposed law, the Philippine polls will not be held under a purely automated system controlled by a technological company, the progressive group said, noting that it will also help cut the expenses of the Commission on Elections.
"Since the Transparent Alternative Manual-Automated Election System (TAMA election system) being proposed under this Act only requires computers with basic capacity to consolidate and transmit election results, the estimated expense is only about 20 to 30% of the cost than if Comelec were to spend billions to hire Smartmatic or any other tech company," they said.
"There is no need for the untransparent and complicated technology of Smartmatic since any attempt at hacking or manipulating the results may now be countered and validated through the actual voting results in the precincts and polling places," they added.
A manual counting of votes could be done to show to the Filipino voters that their votes were really counted and an automated canvassing may be practiced to ensure a speedy canvassing of results, without incurring billions of pesos in Smartmatic machines, the lawmakers said.
The bill contains a procedure that combines manual voting in the precinct level and automated canvassing in the municipality, city, provincial and national level. — RSJ, GMA News