Filtered By: Topstories
News
Health workers group urge gov't to address low pay, under staffing amid COVID-19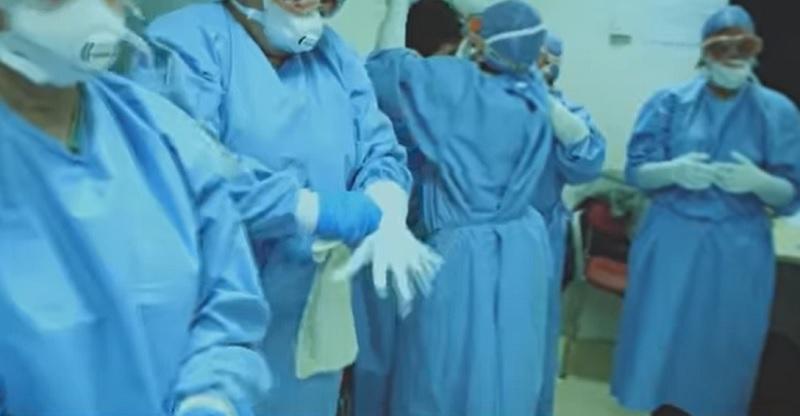 The government's efforts to curb the spread of COVID-19 across the country had been "a failure" a year after it implemented a widespread community quarantine, the Alliance of Health Workers (AHW) said Tuesday.
"After a year of lockdown, the government COVID-19 response is nothing but a failure, incompetent, inefficient and negligent. It has not solved the spread of the disease and infection but rather increased the number of people infected every day," the AHW said in a statement.
"The new COVID-19 variant has added to the rate of infection, including the homegrown variant which is highly contagious," it added.
AHW said the country was still experiencing an increase in COVID-19 infections, which led health workers to wage a "fierce war to fight the unseen but contagious and deadly virus," the group said.
It said many medical fronthttps://www.gmanetwork.com/news/news/nation/778810/roque-claims-philippines-did-excellently-vs-covid-19/story/line workers are exhausted and capacity of hospitals are also overwhelmed.
The group urged the government to address their issues such as understaffing and low salaries in hospitals.
"Provide just benefits, add personnel to solve the serious understaffing and overworked among health workers and it is only appropriate to increase our meager salaries especially now that the prices of goods and services are rising," it said.
The AHW also suggested that 10 percent of the Gross Domestic Product (GDP) should be allocated to the health budget to provide "free and comprehensive public health care system" for the public.
Another health workers group, Health Professionals Alliance against COVID-19, previously said it would not ask for a "time out" from the government but it appeals for decongestion of work areas and mass transport by removing curfew hours.
Presidential spokesman Harry Roque, who was also infected with COVID-19, believed that the national government's response to the pandemic was "excellent" even as the economy in the country worsened.
He also denied criticisms that President Rodrigo Duterte downplayed the effects of COVID-19 crisis in the nation when he called it maliit na bagay or only a small matter.
The government implemented a community quarantine in Metro Manila in March 15, 2020, restricting movement of people by imposing curfew hours, suspending public transportation, work and classes.
To date, Philippines recorded a total of 631,320 cases of COVID-19. This includes 57,736 active cases, 560,736 recoveries and 12,848 deaths. -Consuelo Marquez/NB, GMA News