Filtered By: Topstories
News
Senators denounce presence of Chinese militia vessels near Julian Felipe reef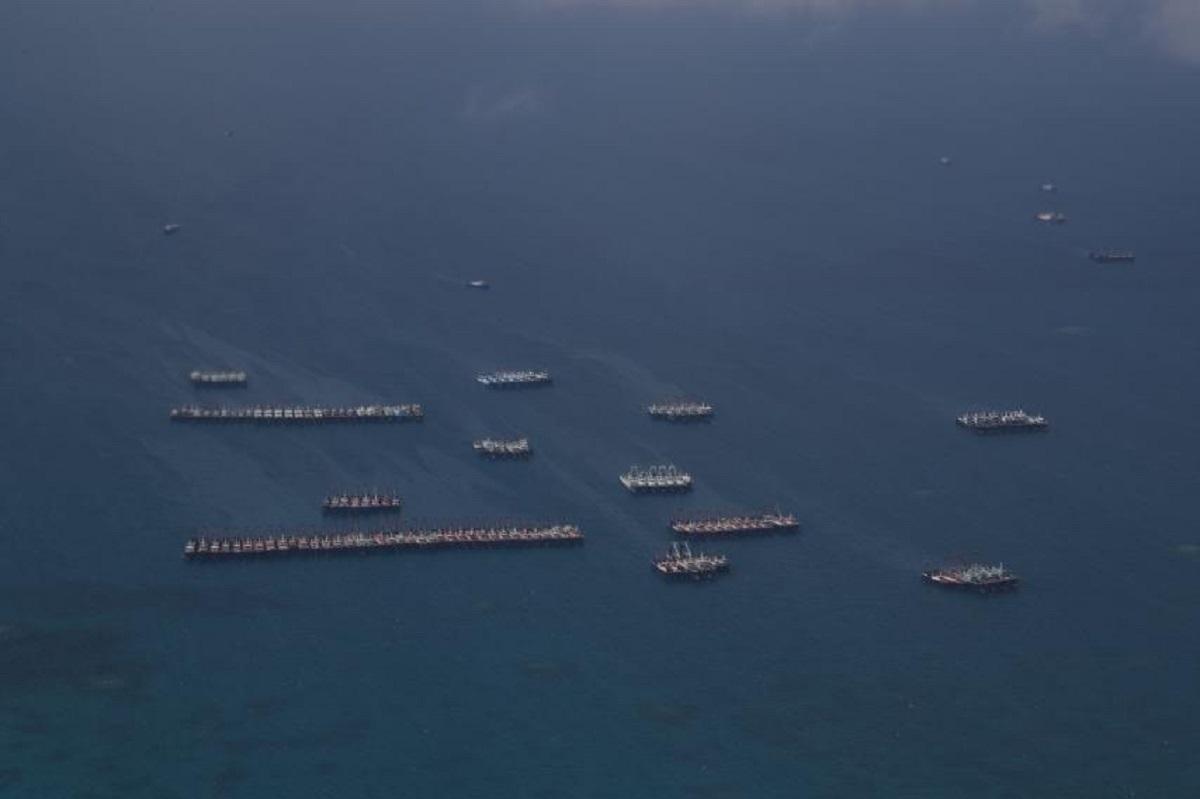 Senators on Wednesday denounced the presence of hundreds of Chinese militia vessels near the Julian Felipe Reef (Whitsun Reef) in the West Philippine Sea.
In a statement, Senator Risa Hontiveros said China should "stop twisting the truth" after the Chinese Embassy denied the presence of 220 Chinese militia vessels near the Julian Felipe Reef.
It added that the Julian Felipe Reef, referred to as Niu'e Jiao by China, is part of its Nansha Islands or Spratlys in the South China Sea.
"China is gaslighting us. Pinapalabas ng Tsina na tayo ay nagha-hallucinate. Nakakapagod ang patuloy nilang pagbabaluktot ng katotohanan para sa sarili nilang interes. China has stolen from us, and now she is lying to us," Hontiveros said.
(China is gaslighting us. They are making it appear that we are just hallucinating. Their move to twist the truth for their own interests is already tiring. China has stolen from us, and now she is lying to us.)
"The existence of Nansha district alone is illegitimate. How dare the Chinese embassy say that we are the ones causing 'unnecessary irritation'? Tsina ang naglabag ng batas, bakit Pilipinas ang mag-aadjust? (It was China that violated the law, why would the Philippines adjust?)," she added.
On March 20, the National Task Force for the West Philippine Sea (NTF-WPS) said it received a confirmed report from the Philippine Coast Guard (PCG) that around 220 Chinese fishing vessels, believed to be manned by Chinese maritime militia personnel, were sighted moored in line formation at the Julian Felipe Reef on March 7.
The Armed Forces of the Philippines on Monday said that over 183 Chinese militia vessels remained moored at Juan Felipe Reef.
Hontiveros said the presence of the Chinese vessels in the area restricts access to the islands and features the Philippines occupies.
She also cited the statement of Andrew S. Erickson, a Professor of Strategy at the U.S. Naval War College's China Maritime Studies Institute, who said that these vessels may be used as main weapons, considering that their size and strength make them capable of ramming typical civilian fishing vessels.
"China is putting our fisherfolk communities in grave danger. We, in government, especially the Palace, should unanimously denounce the incivility China has directed toward our country," Hontiveros said.
For his part, Senator Richard Gordon said that China's "coercive and destabilizing" actions on the West Philippine Sea only show that it belies its pronouncement of friendship and goodwill with the Filipino people.
"In my view, China as a major power, a permanent member of the United Nations Security Council, and signatory to many treaties and international agreements and conventions, should set the example of responsible governance with policies and actions that adhere to its international commitments," Gordon said in a separate statement.
Although he recognized that every country has its own set of core interests and core values, Gordon said these should not run counter to each other.
"If it should so happen, aggression or intimidation is not the solution as such would lead to bigger problems, as we have seen in history. There are mechanisms for the peaceful settlement of disputes which can be availed of," he said.
"I would urge our good neighbor, the Chinese government in particular, to adopt policies and actions that contribute to peace and stability in the region, and not create an impression of a bullying neighbour," he added.
Over the weekend, the foreign affairs department filed a diplomatic protest against China over the militia vessels off the West Philippine Sea.—AOL, GMA News