Filtered By: Topstories
News
OCTA recommends MECQ amid rising COVID-19 cases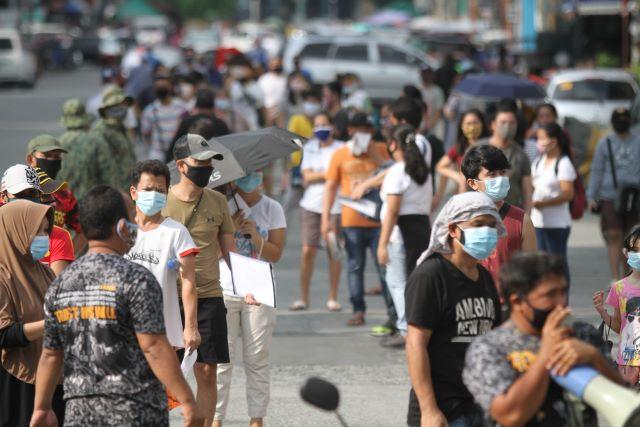 The OCTA Research team on Saturday urged the government to declare a stricter modified enhanced community quarantine (MECQ) amid the surge in COVID-19 cases, after the country posted a record high of more than 9,000 infections on Friday.
"The stand of the OCTA Research team is that we should consider already a might tighter restriction like in MECQ, like what we did last year," UP OCTA Research Team's Dr. Butch Ong said at the Laging Handa briefing.
"Because a two week MECQ slowed it down last year, and I think it will slow down the increase this year as well. And then we can open up the economy after," Ong added.
Ong said that as of Saturday, the COVID-19 reproduction number is at 1.94 from 2.04, adding that they still stand with their projection of 11,000 new COVID-19 cases daily by the end of March.
Ong said that if localized lockdowns are maintained but with only 0.01 change in the reproduction number, improvements may be seen in 10 weeks, which is too long for healthcare workers.
The Department of Health (DOH) has said the bed capacity of big hospitals in Metro Manila for COVID-19 patients has already reached a "high risk" level.
"It is really an increase that is already challenging our healthcare system," Ong commented.
"Our NCR plus GCQ bubble, if we maintain it, it could take longer for us to see a sudden decrease. Perhaps now we should consider a tighter restriction," Ong said, in contrast to Dr. Guido David's previous statement that an ECQ or MECQ was not necessary, and that the bubble was "so far" working.
Ong said the number of new cases significantly decreased within the next four months after MECQ was implemented last year.
"Perhaps now we might need a time out and we might need an MECQ again for two weeks. This is the stand of the OCTA Research in our discussions for the last few days," Ong said. -MDM, GMA News