Filtered By: Topstories
News
DOJ asks LGUs to let quarantine violators render community service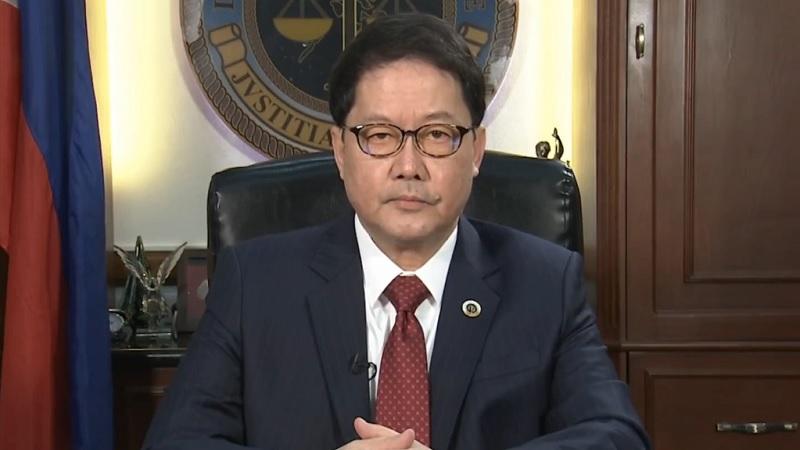 The Department of Justice (DOJ) has reversed its position regarding the arrest of violators of quarantine protocols during the COVID-19 pandemic.
Justice Secretary Menardo Guevarra said he recently suggested to the COVID-19 task force for the local government units (LGUs) to impose the penalty of community service instead of fines or jail time.
Previously, Guevarra said authorities could arrest quarantine violators under "various laws" given the "gravity of the situation."
"I also recommended that in the stricter enforcement of our ordinances that our LGUs consider the possibility of imposing the penalty of community service for those who will continue to violate our ordinances rather than putting them in jail or fining them because life is tough these days," Guevarra said at a Palace news conference on Monday.
He also said that local ordinances are better legal bases for implementing quarantine measures since these are "very direct to the point."
The Mandatory Reporting of Notifiable Diseases and Health Events of Public Health Concern Act (Republic Act 11332), meanwhile, penalizes "non-cooperation of persons or entities that should report and/or respond to notifiable diseases or health events of public concern."
The law also prohibits the non-cooperation of persons who have been identified as having the notifiable disease, or those affected by the health event of public concern.
However, Guevarra said the law was not specific when it came to actual violations.
"That is why we are relying more on the ordinances issued by the local government units rather than a nationwide, general statute like the RA 11332," he said.
Reacting to Guevarra's suggestions, National Union of Peoples' Lawyers (NUPL) president Edre Olalia said, "At long last. It is a positive idea."
"Yet, looking back, it is not only enraging but tragic that hundreds of our citizens who do not have the same entitlements as those in or close to the corridors of power had to endure this manifest injustice through a patently erroneous reading and misapplication of a vague law (RA 11332) to justify harsh implementation of quarantine protocols at best and cover up repressive measures at worst," he added.
The Philippine National Police (PNP) earlier reported that 1.5 million violations of health protocols were recorded between August 20, 2020 and March 23, 2021. — RSJ, GMA News