Filtered By: Topstories
News
Rise of community pantries, a wake up call to gov't, lawmakers say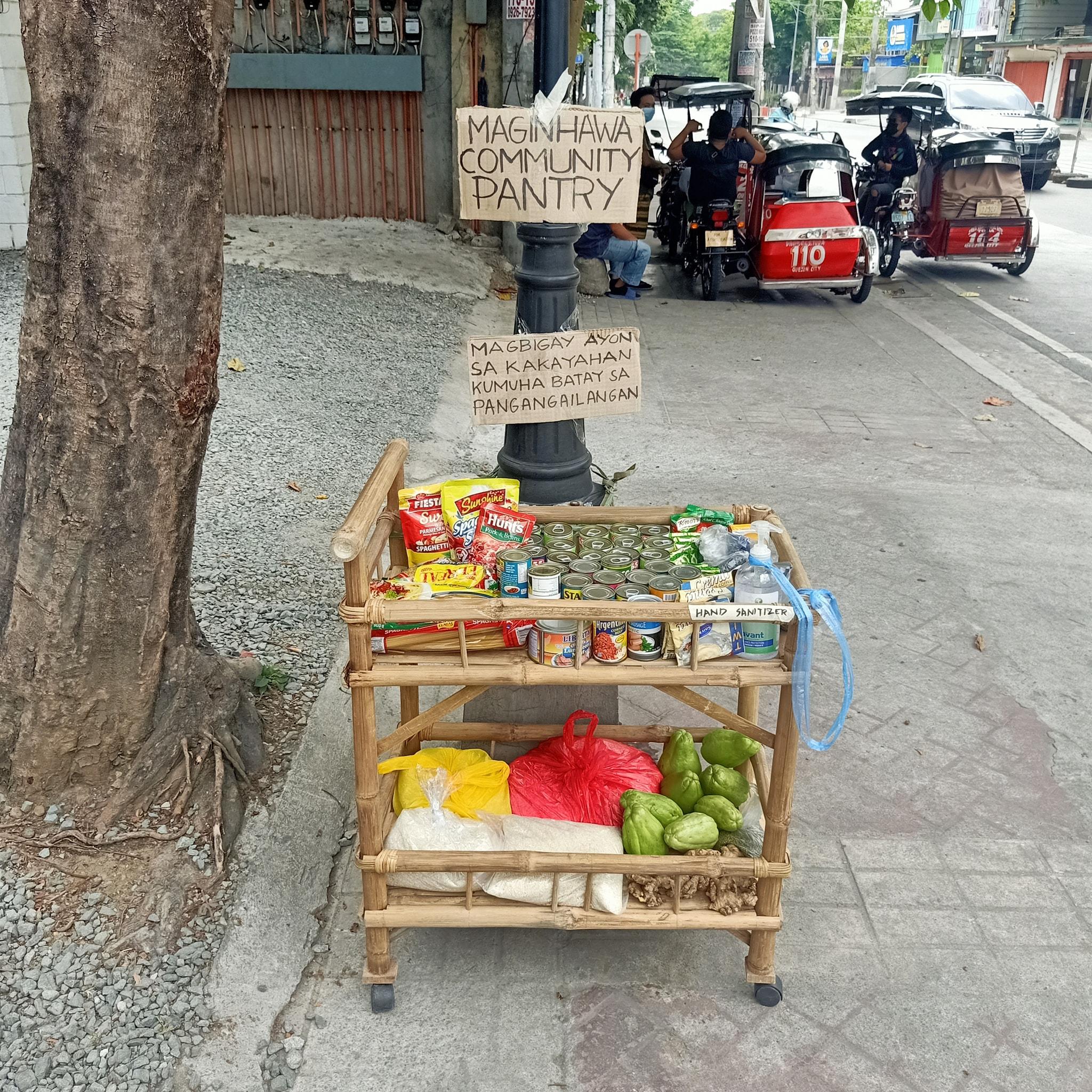 While lauding the rise of community pantries in different parts of the country, lawmakers on Monday said it should serve as a wake up call to the government.
For Bayan Muna party-list Representative Carlos Isagani Zarate, the setting up of community pantries is an act of resistance against the government's neglect and indifference in this time of COVID-19 pandemic.
"We should not forget that the rise of community pantries is emblematic of how the present administration, despite the available resources, grossly failed in its obligations to help millions of our poor people cope with the ravages of the crisis," Zarate said in a press statement.
"We should strongly demand accountability even as we continue to support these temporary measures the best way we could to help our suffering people," the progressive lawmaker added.
Zarate also said it follows the correct mass lines of "from the masses, to the masses" as well as "from each according to his ability, to each according to his needs."
Senate President Vicente Sotto III said the community pantry "is the Bayanihan spirit of the Filipino in modern times!"
Senate Pro-Tempore Ralph Recto, for his part, said "people will organize themselves to survive."
Senator Grace Poe said the setting up of community pantries is a sign that not all hope is lost.
"The good in our fellow countrymen is shown through these community pantries. However it's a wake up call that government must do more to provide for the people," she said.
The senator said the private sector has taken it upon themselves yet again to face the needs of the people.
"First it was mass testing, then it was vaccination, and now our people are finding ways to feed the hungry. When will we stop reacting to the needs of the people and start anticipating them?" Poe said.
For his part, Senator Sonny Angara urged the government and more private entities to replicate the community pantries that have been sprouting up in various areas across the country.
Angara said these small efforts by private citizens could have an even greater impact if the government and businesses will participate, starting in the areas where they are situated.
"We encourage our local government units, the national government, and even private businesses who can afford it to replicate and even scale up these community pantries to cater to even more people," he said.
The senator said huge budgets are not necessary because during these trying times, any kind of help that will go to those in need is appreciated.
Manufacturers of food products for instance can share their production through their own pantries or just bring them over to the existing operations in their respective areas, he said.
"One small gesture when duplicated by a large number of people will amount to something very meaningful," Angara said.
De Lima also urged the national and local government to support the communities setting up pantries and step up their efforts to assist the Filipinos greatly affected by the crisis.
"While the community pantries showed the good in people, it also highlighted the government's lack of support for Filipinos. I hope that this recent initiative by the public will prompt the government to step up its COVID-19 response. Ang kailangan: Bayanihan, hindi kapabayaan," she said.
Senator Imee Marcos also said the emergence of community pantries is proof that "Bayanihan" is very much alive, though it also mirrors the lack of government aid.
She said her office is rolling out Kadiwa in different poor communities to offer cheaper and discounted prices on food and other "essentials" and giving out malunggay to those with some space for planting even in garden pots.
Senator Risa Hontiveros said the installation of community pantries showed how the government lacked in addressing community issues amid the tough lockdown restrictions.
"Ngunit sa kabilang banda, ipinapakita rin nito ang malaking kakulangan ng pamahalaan sa pagtugon sa COVID-19. This administration needs to STEP UP. Malaki talaga ang kakulangan. Hindi kayang saluhin ng taumbayan ang gobyerno forever," Hontiveros said as she lauded the volunteerism of Filipino community amid the pandemic.
(On the other hand, it also shows that government's lapses in addressing the pandemic. They have big lapses. We cannot act on this crisis without them stepping up.)
She said the government must implement programs such as food banks especially where there are many low-income families.
Senator Joel Villanueva said the community pantries are a "teachable moment for those in the public sector" as the concerned citizens fill in the gaps of government aid in communities.
"When people are putting rice in the empty pots of their neighbors, they are banging those pots as well to call the government's attention to their plight," he said.
Senator Sherwin Gatchalian said the community pantry is a symbol that ordinary Filipinos are ready and willing to help needy kababayans.
"In addition, honesty system of the community pantry also shows discipline among those who are in need. Kumukuha lang ang tao ayon sa kanilang kailangan - walang labis na pagkuha ng pagkain o gamit. We support these community pantries and even donate food and materials to sustain it. We should support these community pantries and even donate food and materials to sustain it," he said.
A community pantry first popped in Maginhawa Street in Quezon City. This initiative was imitated in many areas, even outside Metro Manila, to help those in need amid the COVID-19 pandemic.
At present, more community pantries are being set up even in provinces.
Cabinet Secretary Karlo Nograles welcomed the initiative but he stressed that the national government is doing everything it can "to address the multifaceted concerns and issues on the ground."
Presidential spokesperson Harry Roque said the emergence of community pantries is not a condemnation of the government.
"It shows the best of the Filipino. It is part of our psyche to help one another. I don't see it as a condemnation of the government," Roque said in a Palace briefing.
"It shows the best of us during the worst of times."—with Consuelo Marquez/AOL, GMA News