Filtered By: Topstories
News
Duterte wants gov't media to report PHL 'faring better' in COVID-19 fight —PCOO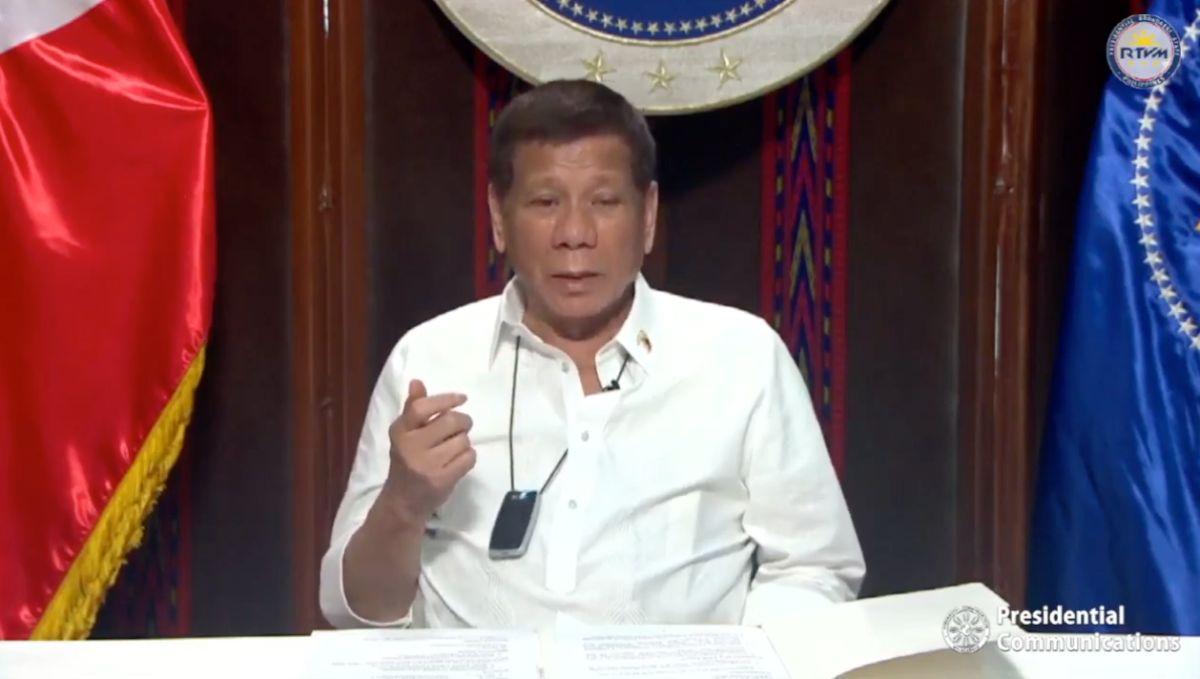 The Presidential Communications Operations Office (PCOO) has confirmed the existence of a memo directing all state-run media to present world data on COVID-19 situation showing the Philippines is faring better than other countries.
In a statement, Director Virginia Arcilla-Agtay of PCOO Integrated News Team said that such memo is in accordance to the instructions of President Rodrigo Duterte to provide adequate information and convey working policies, particularly those which address the effects of the pandemic.
The memo read "all government media platforms are hereby directed to carry regular updates about the world data on COVID-19, specifically to convey to the public that the Philippines is faring better than many countries in addressing the pandemic."
"These updates should be incorporated in, but not limited to, TV and radio newscasts (morning, noon, primetime and ate evening), as well as daily social media posts," the memo added.
"Yes, there is a memo directing us to give updates on world data regarding COVID-19 and to convey that we are faring better than other countries. There is nothing wrong with this, nor is it a lie, it is simply amplifying facts," Agtay said.
She cited that findings of OCTA research group that the COVID-19 reproduction number in the National Capital Region decreased to 0.85, meaning the number of people who will likely be infected by someone with COVID-19 is less than one.
Further, she said that 90% of those who got infected with COVID-19 in the country recovered.
Likewise, the PCOO said that the COVID-19 positivity rate in the country also dropped to 18% compared with 22% percent from a week ago, and that the Philippines' daily number of confirmed COVID-19 cases per one million population is 78.8.
This is way less than Germany with 238.76, Italy with 213.71, Canada with 211.42, India with 209.13 and the United States with 162.20 based on Johns Hopkins University COVID-19 data.
But of these countries mentioned by the PCOO official, only India (1.3 billion) and the United States (300 million) are more populous than the Philippines.
"These are the data that government media have yet to fully report. There is a vast source of information from legitimate research groups available on the worldwide web. And these are the sources that government media intend to include in its list of story references, aside from local COVID-19 data, to give Filipinos a better and wider perspective of the real COVID-19 situation in our country," Agtay pointed out.
"These are things that the people should know; that we are indeed faring better than other countries in responding to this global health crisis. Rather than to proliferate fear, uncertainty, disinformation, and fake news, we want people to put their trust and to work with the government in fighting COVID-19," she added.
Agtay said PCOO will never compromise facts.
"We will continue to deliver positive, informative, and, most especially, factual information on our current state in our road to recovery from this pandemic," she said.—LDF, GMA News