Filtered By: Topstories
News
Palace behind on Bayanihan 2 monthly financial reports, says Hontiveros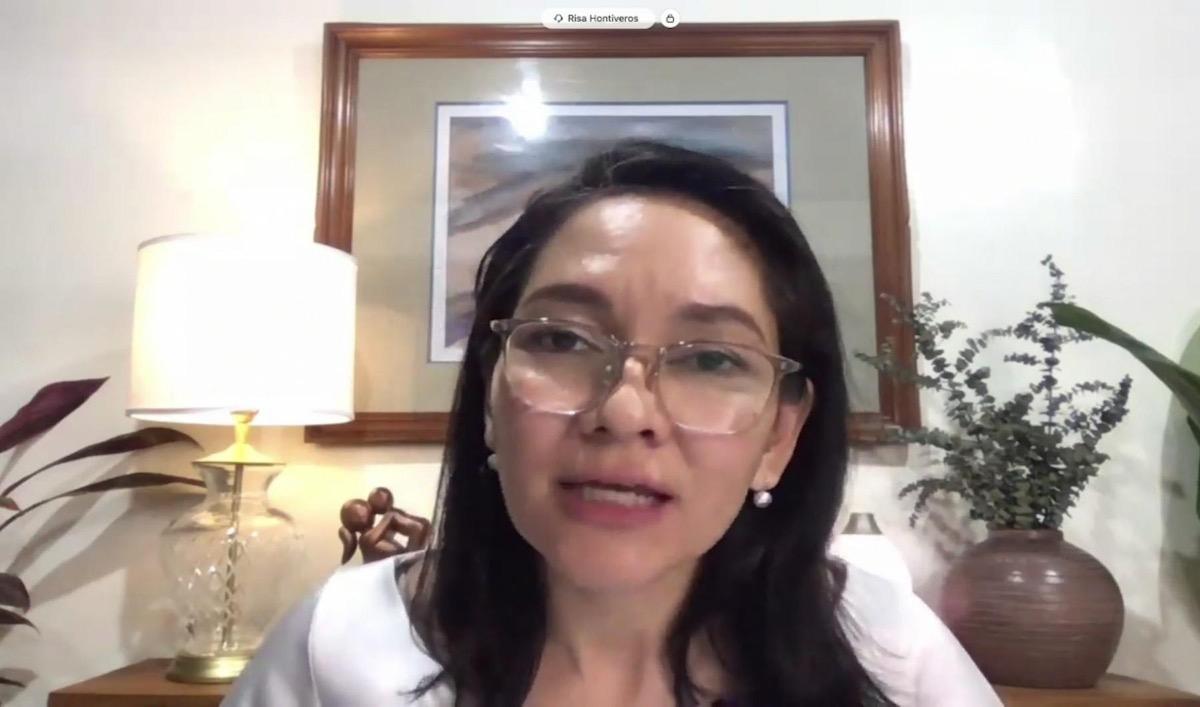 Malacañang has fallen behind in its submission of its reports on the use government funds under the Bayanihan to Recover as One Act or Bayanihan 2, Senator Risa Hontiveros has said.
Hontiveros made the remark as she filed Proposed Senate Resolution No. 710, which urged the Commission on Audit to conduct special audits on the P570-billion expenditure under the Bayanihan to Heal as One Act (Bayanihan 1) and Bayanihan 2, the laws passed as a response to the COVID-19 pandemic.
Section 14 of Bayanihan 2 requires the Office of the President to release a report every first Monday of the month.
Hontiveros said the last financial report released to the public was on January 4, 2021, "despite the 'overwhelming' need to fund programs amid the spike in cases soon after."
"Kung kailan matindi ang pagsirit ng mga kaso ng COVID-19, saka naman hindi makita ng mga Pilipino kung saan na napupunta ang pera natin," Hontiveros said.
[Amid the resurgence in the number of COVID-19 cases, Filipinos have yet to see where our funds have gone.]
"Paano natin mapopondohan nang maayos ang mga gamot, ayuda, pasilidad, at programang panligtas-buhay kung hindi natin alam kung alin-alin ang natugunan na at alin ang hindi pa? Magkano pa ang natitira?" she added.
[How can we properly fund the procument of medicines, financial assistance, facilities and live-saving programs when we do not know which ones have been funded and which ones have not? How much money is still available?]
Honiveros said it was "irreponsible and illegal" to not make public the financial reports amid the crisis.
She said billions of pesos had been spent but Filipinos continued to struggle amid the pandemic.
"Government must take a hard look in the mirror by doing a special audit of its financial decisions more than a year into the pandemic," Hontiveros said.
PSR No. 710 is the second resolution for a special audit on COVID funds that Hontiveros has filed.
The senator said it was "crucial" to evaluate these expenses as budget deliberations draw closer, adding that government funds must be appropriated to the 'dire needs' of the country.
The audit, she said, would help in responding to bottlenecks and inefficiencies proven to be 'fatal'.
"I ask my colleagues in the Senate to adopt the resolution immediately. It is our duty as legislators to exercise our power of the purse judiciously," Hontiveros said. —NB, GMA News