Filtered By: Topstories
News
Pacquiao advises PDP partymates to skip national assembly called by Cusi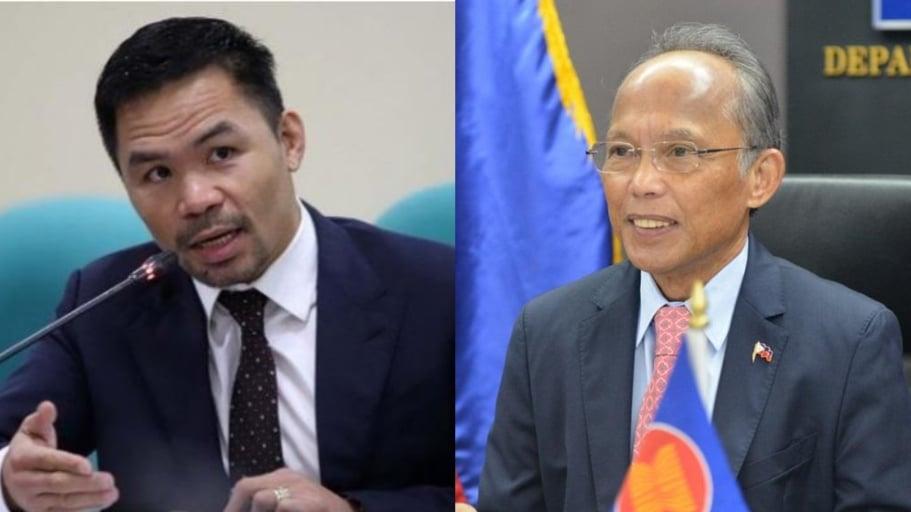 Senator Manny Pacquiao has called on the members of the ruling party—Partido Demokratiko Pilipino Lakas ng Bayan (PDP-Laban)— to skip the national assembly called by the party vice-chairman and Energy Secretary Alfonso Cusi.
In a memorandum dated May 25 signed by Pacquiao, the lawmaker advised those who have received Cusi's invitation to attend the national assembly which will be held on May 31, to ignore the letter as it violates the party's Constitution.
"You might have received Vice Chairman Alfonso Cusi's letter calling for a national assembly on May 31, 2021," the memorandum read.
"All concerned Partymates are strongly advised to ignore the letter," it further stated.
Pacquiao said the invitation is not sanctioned by the Authorized National Council officials and violated Sections 4 and 5, Article XVI of the PDP-Laban's Constitution.
"Any call for a national council, assembly, or meeting must be approved by the both Chairman and the President only," the memorandum indicated.
"This is not the time for politics. Instead, let us help our country ravaged by the COVID-19 pandemic," it added.
The memorandum which was obtained by GMA News Online was confirmed by PDP-Laban's executive director Ron Munsayac.
"Yes, this is a legitimate Memorandum from the National Headquarters signed by Party President Sen. Manny Pacquiao," Munsayac told GMA News Online in a Viber message.
Cusi refused to give a comment when asked on the said memorandum.
The rift between Pacquiao and Cusi floated in March after a resolution, urging President Rodrigo Duterte—who sits as PDP-Laban chairman—to run for vice president in 2022, circulated.
Pacquiao said the move of some PDP-Laban members is not sanctioned by the party's leadership.
In a press conference, the lawmaker also called out Cusi, telling him not to "poison" the minds of their party members as politics should not be their priority right now.
Pacquiao said Cusi should prioritize helping the public and refrain from discussing politics, adding that Cusi should not cause division among PDP-Laban members.
Cusi as well as former party president and now PDP-Laban executive vice chairman Senator Aquilino "Koko" Pimentel III, also asked their partymates not to discuss politics and keep the focus on battling the COVID-19 pandemic.
In May, the apparent factions within the ruling party surfaced after PDP-Laban Bulacan provincial council released a local resolution expressing strong disapproval to Pacquiao's statement that he found Duterte's action on China as lacking.
Munsayac came to Pacquiao's defense, saying the resolution and press statement were issued by the local council without any actual fact-checking and proper verification of the full context of the senator's narrative.—AOL, GMA News